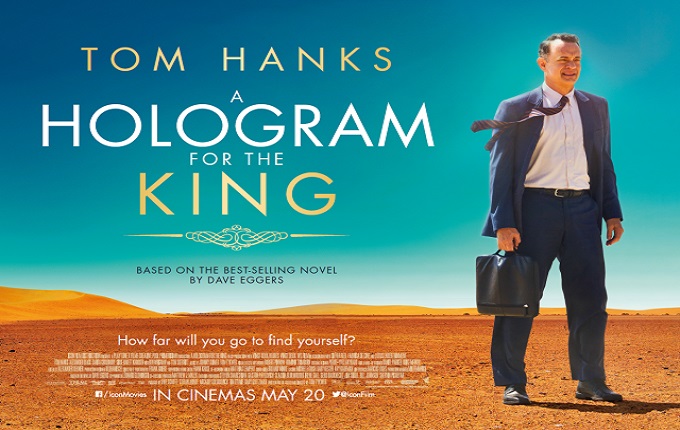 The Plot
Failing businessman, Alan (Tom Hanks) looks to recoup his losses by traveling to Saudi Arabia and selling his idea to a wealthy monarch.
The Good
Beginning with Hanks performing the opening lines of Talking Heads' 'Once In A Lifetime' in a strange fourth wall breaking dream/commercial sequence, writer/director Tom Tykwer sets up his adaptation of David Eggers' novel as an unusual film. For the most part though, A Hologram For The King is much more compelling than it's trailers suggest. Tom Hanks clearly has fun in his role as struggling salesman, Alan. Having had a brief encounter years earlier involving an awkwardly delivered fish joke, Alan is packed off to Saudi Arabia to close a potentially career-boosting deal with the king. But, as optimistic as Alan stays, the trip doesn't seem to be quite as smooth sailing as he had hoped.
Sleeping in and missing the morning bus to the undeveloped plot of land that doesn't appear to be moving forward much, Alan soon meets Yousef (Alexander Black), a personal driver who fears an upcoming assassination upon him from a scorned husband, prompting him to have to rewire his car engine to make sure no bombs have been planted. It's this kind of quirky humour that gives the film a fun feeling while also managing to stay grounded with serious subplots involving Alan's messed up home life. While he manages to escape his irksome ex-wife, a worrying bump on his back soon starts to become more troubling.
Even when the film moves towards the traditional underlying love story, Tykwer manages to refrain from making it an embarrassing mix of genre defining awkwardness between Hanks and his female doctor, Zahra (Sarita Choudhury). The mix of two different cultures clashing together has been seen and done enough times by now but Tykwer ensures it never feels like we're not looking down on the culturally different approach to romance or belittling it in any way.
The Bad
The only slight misgiving this film does is in it's casting of Lewis Rainer as young Tom Hanks. Having been a part of cinema history since probably before he was Rainer's age, it does feel slightly jarring to have Rainer pop up and try to convince us he is Hanks in his prime. With Hanks' own son, Colin already an actor and at the right age for it, he would have been a much better choice for the small role.
The Ugly Truth
Tykwer manages to find a perfect balance between humour and drama with the help of a great cast. Chaudhury and Hanks play off each other seamlessly while Alexander Black injects some well placed lightness in a slow revealing script which brings some darkness along the way.
Review by Johnny Ellis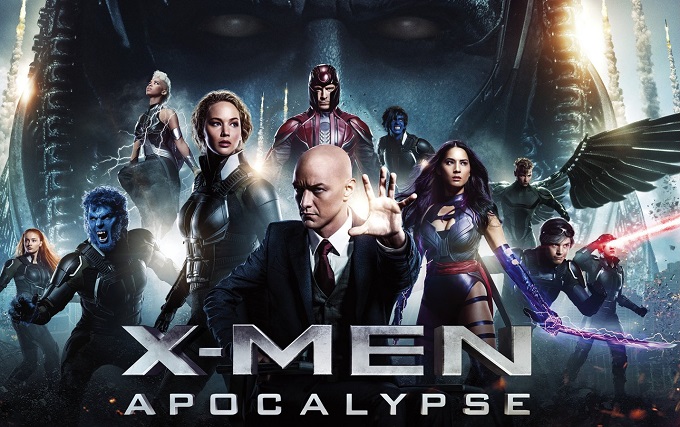 The Plot
With the emergence of the world's first mutant, Apocalypse (Oscar Isaac), the X-Men must unite to defeat his plans for the extinction of humanity.
The Good
Since 2011's X-Men: First Class, Fox studios have been working towards, and succeeded in rebooting the mutant comic book franchise with a younger cast and period settings while still very much keeping it all slightly tied in with the original trilogy that arguably kicked off the super hero genre at the turn of the century. With X-Men: Apocalypse, the action is at it's highest since perhaps The Last Stand. The titular villain, an all powerful mutant who has existed for tens of thousands of years comes out of essentially a really long nap in order to destroy everything around him with the help of his four horsemen, Magneto (Michael Fassbender - returning for the third time) Angel (Ben Hardy), Storm (Alexandra Shipp) and Psylocke (Olivia Munn).
Meanwhile, battling Apocalypse, we get the return of Quicksilver (Evan Peters), Professor X (James McAvoy) and Mystique (Jennifer Lawrence) as well as some new members including Sophie Turner and Tye Sheridan as Jean Grey and Cyclops respectively. While the old familiars bring another impressive performance – Evan Peters again gets a scene stealing moment much like the one that won fans over in Days of Future Past – Turner and Sheridan bounce off each other in such a small but powerful way as their on-screen romance begins to present itself. Turner in particular gives one of her greatest performances as the young Jean Grey, even outshining Famke Janssen's incarnation from the original trilogy.
And with Hugh Jackman's final turn as Wolverine upcoming, returning writer Simon Kinberg and director Bryan Singer manage to fit in a brilliant tease to whet our appetites for the recently announced R-rated version of Wolverine. It's a shame his appearance was already given away in the final trailer and not saved for a surprise cameo as First Class managed to do.
The Bad
Unfortunately, Apocalypse manages to slip too easily into the traditional over-use of destruction which is especially disappointing given that the biggest strengths in the two previous films came from the intricate and entertaining storylines. Here however, the plot feels somewhat missing. Apocalypse's plan doesn't get enough focus and his intentions are less fleshed out, making him feel like X-Men's version of the Marvel Cinematic Universe's Ultron but worse. Apocalypse is presented as an all powerful mutant yet he still needs four accomplices to help him and spends most of the film dragging us along with him as he collects them.
And though this latest instalment is set in the 1980's after exploring the 60's and 70's in the last two, the setting is not captured as well as it has been before. While there are a couple of nice moments such as the previously mentioned Quicksilver sequence and a small scene which manages to sneak in a Star Wars reference (while also managing to make a knowing dig at the difficulties of third instalments), that's about all we get for an 80's feel.
The Ugly Truth
X-Men: Apocalypse reintroduces some fantastic new performances from Sophie Turner's Jean Grey and Tye Sheridan's Cyclops and teases the upcoming Wolverine sequel well, but stumbles on its over-use of action and fails to utilise its 80's setting nor it's all powerful villain.
Review by Johnny Ellis
The Plot
A group of college baseball players navigate their way through the freedoms and responsibilities of unsupervised adulthood.
 The Good
Writer/director Richard Linklater's latest offering since 2014's Boyhood is an impressive ensemble piece which harkens back to his early career. Everybody Wants Some!! is undoubtedly an inspired sequel to Dazed and Confused in every way but its story. Though there's no surprise cameo from Matthew McConaughey  at any point, his appearance or indeed the addition of any of the Dazed and Confused cast wouldn't have felt out of place.
Fortunately the cast we get brings a great ensemble piece to the screen, instantly settling you in as a part of this new year baseball team in the 4 days leading up to the start of term. As the freshmen begin to familiarise themselves with their new roommates, teammates and fellow college students with a delightful 80s soundtrack to bring the world of the 80s to life. Blondie, Pink Floyd, and of course Van Halen who are the inspiration for the film's title, are just a selection of artists featured and are worth the price of admission alone.
But let's not forget the actors. It can't be stressed enough that the wonderful ensemble is perhaps the biggest part that makes this film a success. While none of them are particularly well known, they each have they're moments. Blake Jenner's Jake is a strong lead and gives a nuanced performance which works well as he tries to woo Zoey Deutch's Beverly who is instantly loveable. Meanwhile the supporting actors include such stand out performances as Wyatt Russell's kooky pothead Willoughby and J. Quinton Johnson as college mate Dale in his first on screen performance. Johnson in particular is one to look out for in the future.
The Bad
Anyone looking for a particularly rich storyline will be left feeling underwhelmed slightly. Spanning just 4 days, Linklaters script doesn't bring anything particularly exciting to the screen, instead giving over to the feel and tone of this period piece. The meatiest storyline comes from the beginnings of a romance between Deutch and Jenner but don't expect it to be of Before Trilogy standards. It's still perfectly fine however. If you weren't a fan of Dazed and Confused this one perhaps isn't for you.
The Ugly Truth
Richard Linklaters latest gives us a great ensemble performance with a host of non-household names and a backdrop of great 80s hits to tap your foot along to. What it lacks in story it makes up for in tone. Steer clear if you weren't a fan of Dazed and Confused however.
Review by Johnny Ellis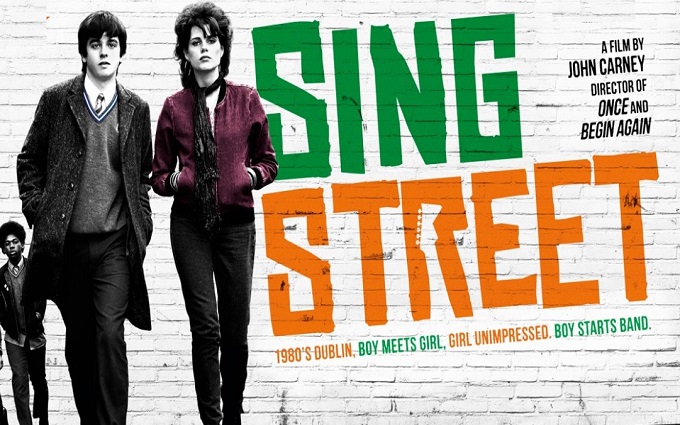 The Plot
 In 1980s Dublin, Conor (Ferdia Walsh-Peelo) escapes his strained family life by starting a band to impress the mysterious Raphina (Lucy Boynton)
 The Good
 Writer/director John Carney (Once, Begin Again) revisits Dublin in his third feature length film, with the music and madness of the eighties as the backdrop. Sing Street captures the essence of the music of the era perfectly while introducing a collection of original songs that fit in just as flawlessly. Slotting between excerpts from bands like Duran Duran, The Cure and The Jam we have songs with such captivating titles as 'The Riddle of the Model', 'Brown Shoes' and the toe tapping 'Drive It Like You Stole It' from the titular school band, Sing Street.
As with Carney's previous films, the music is one of the most important aspects of Sing Street. While he doesn't necessarily capture the same magic he found with Once, Sing Street's music is a step up from the last attempt in Begin Again, and is amplified by the strong central performances. Ferdia Walsh-Peelo and Lucy Boynton have a wonderfully realistic and raw chemistry , bouncing off each other seamlessly. The same goes for Walsh-Peelo and Jack Reynor as his on-screen older brother and teacher of all things music, Brendan, while they lock themselves away from the constant fighting between parents Aiden Gillen and Maria Doyle Kennedy. One of the films best scenes comes from a small and intimate moment between the two siblings and their sister, Ann (Kelly Thornton) as they dance together in the confines of Brendan's room.
The rest of the support cast, made up mostly of Conor's school/band mates bring their own touches to the story with Ben Carolan's Darren bringing some good laughs as the band producer/music video director while Mark McKenna's Eamon giving off hints of John Lennon about him as Conor's co-writer. Carney's ability to bring together this list of relatively unknown young actors and pull off a joyous and at times moving story is more than enough to keep his name in your memory in future, if Once didn't already do that for you.
The Bad
The only slight downside to Sing Street involves it's thought provoking ending. Without giving too much away, it's certainly a climax that will either work for you or not. Either way it will still hang in your memory long after the credits roll.
The Ugly Truth
John Carney brings another selection of catchy music and adds a genuinely heartwarming story with the help of cast of relatively unknown names. Sing Street will burrow itself into your head and will undoubtedly make you pleased it has.
Review by Johnny Ellis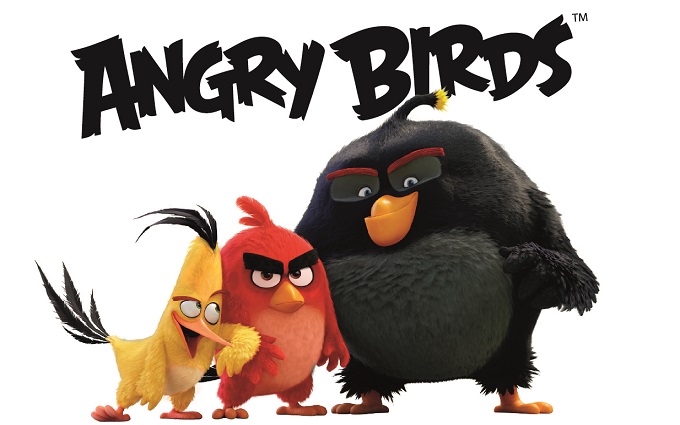 The Plot
Based on the popular mobile gaming app, The Angry Birds Movie reveals the story of just what happened between the titular birds and the egg stealing pigs. When their island is visited by mysterious green pigs it's up to three unlikely outcasts – Red (Jason Sudekis), Chuck (Josh Gad) and Bomb (Danny McBride) – to figure out what they're up to.
The Good
The first of the year's big game to film adaptations (not counting last months Ratchet & Clank, which fell slightly under the radar), is one that will no doubt differ to the likes of the upcoming Warcraft and Assassins Creed if not mainly for its intended audience. Angry Birds is a colourful and, at times, fun family film for children that brings a host of well known names that both children and adults alike will recognize. For the younger ones it's Frozen's Josh Gad and for the older audience it's names like Peter Dinklage, injecting some vocal charisma to unashamedly cartoonish characters.
The Bad
Unfortunately there is more to dislike about Angry Birds than to like. While the cast list is impressive and includes SNL cast members like Bill Hader and Maya Rudolph, as well as bigger names such as Sean Penn, the voice work doesn't give them much to do. The biggest example can be found with Penn, who voices Terence, a giant red bird whose main input is a loud angry murmur which begs two questions: Why cast Sean Penn? And why bother telling us?
While this is very much marketed as a family film, much of the humour is ill judged to say the least. Countless butt jokes that grow very tiresome very quickly and a few crude jokes for the adults that make it hard to understand quite how it managed to retain a U rating.
But perhaps the biggest disappointment comes from the story. Anyone who has played the Angry Birds game (and considering it's one of the most successful apps of all time it'll be a fair few) will be coming into this expecting at least most of the action to come from the birds being slingshot through the air to destroy the pigs homes. Yet here, we are not given this until well into the third act. With all the main aspects of the game being introduced early on to suggest that it will come sooner. Even when it arrives, the action feels too quick and before you've even noticed, it's drawing to a close.
The Ugly Truth
The Angry Birds Movie is occasionally fun with an impressive cast list. It's just a shame that the idea isn't executed nearly as well as it could have been and leaves us wanting much more.
Review by Johnny Ellis