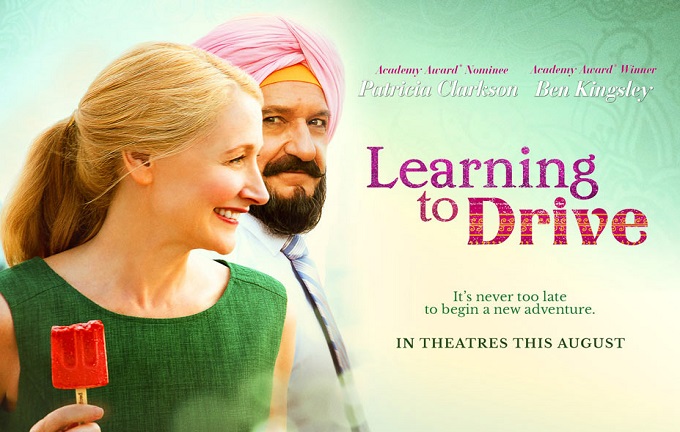 The Plot
As her marriage dissolves, Manhattan writer Wendy (Patricia Clarkson) takes driving lessons from Sikh instructor Darwan (Ben Kingsley) who has marriage troubles of his own. In each other's company they find the courage to get back on the road and the strength to take the wheel.
The Good
Director Isabel Coixet brings a small but endearingly sweet story to the screen with Sarah Kernochan's script that creates one of the most beautifully natural pairings of Clarkson and Kingsley. With two such high caliber performances bringing gravitas to the chemistry, Kernochan's script jumps to life wonderfully.
The story of two souls who find each other in the midst of Manhattan is a simple one but told with a depth that doesn't fall to the power of its acting. Ben Kingsley gives a heartwarming performance as peaceful driving instructor Darwan who, even through the trials and tribulations of an arranged marriage and harboring illegal immigrant family members, still comes through the screen with a palliative sense about him.
While Darwan deals with the beginnings of his married life, Patricia Clarkson's Wendy is dealing with the end of hers, coming to terms with being single and alone in a big city and unable to even drive away from it all. As she tries to smooth out her life and start afresh, starting with learning to drive, Wendy becomes instantly likable making the story even more accessible for audiences.
As well as this, we also get Sarita Chaudhury, last seen wooing Tom Hanks in A Hologram For The King, who has now moved on to Ben Kingsley as arranged bride, Jasleen, who tries to settle into the strange and foreign life of Manhattan. Meanwhile, on Clarkson's side we get Grace Gummer as daughter Tasha. While the two roles aren't much in terms of plot (though Chaudhury arguably gets more to do than Gummer) they serve as nice additions to an already strong film.
The Bad
There really isn't much to disappoint in Kernochan's script. The only slight misgiving that can be pointed out is it's small hints at more to the friendship between Darwan and Wendy than meets the eye. It's a fleeting moment, and were it dwelt on any longer it would be a distracting one.
The Ugly Truth
What Kernochan's script absolutely nails is balance. At no time does Darwan's difficulties become more important than Wendy's, or vice versa. In the short 90 minutes Learning to Drive is an utter joy to watch and will certainly not feel like wasted time in the presence of such great actors.
Review by Johnny Ellis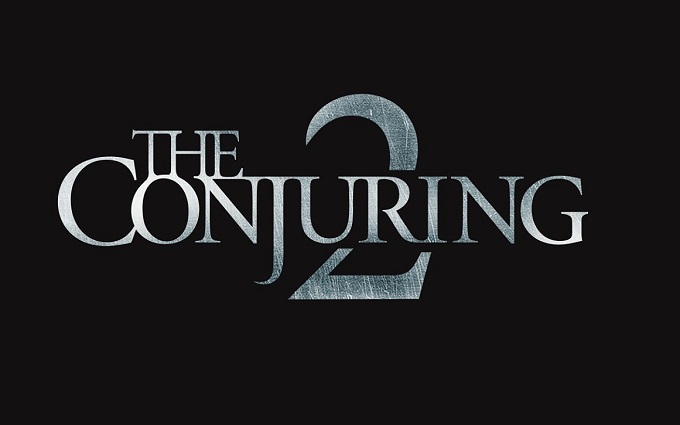 The Plot
Lorraine and Ed Warren (Vera Farmiga, Patrick Wilson) travel to Enfield, London to help a single mother raising four children alone in a house plagued by malicious spirits.
The Good
When cinema audiences were first introduced to Vera Farmiga and Patrick Wilson's enigmatic ghost-busting couple, Lorraine and Ed Warren in 2013's The Conjuring, focus shifted to one of the highlights of the film, creepy haunted doll Annabelle who soon after got her own gig in a spin-off film. What's clear in this straight up sequel, and after the dire reviews of Annabelle, is that what really worked for the franchise was the Warren's along with James Wan who returns as director.
The Conjuring 2 kicks off with a brief glimpse into arguably the most well known haunted house story, the Amityville horror. Before the title is even shown, Wan manages to bring back the genius filmmaking that made the first installment so spine tingling, upping the ante while not becoming bogged down with retelling a story that even the casual horror fan knows already.
Instead, returning screenwriters Carey and Chad Hayes' script jumps across the ocean to tell another, though perhaps slightly less well known true story set in Enfield. Back in 1977, the Hodgson family became victim to a ghostly haunting of an old man who possessed daughter Janet (Madison Wolfe). Soon enough, along with the ghostly attention came media attention. What the Hayes brothers script manages to work in perfectly is the doubt and skepticism that came with this Enfield haunting.
Meanwhile, Lorraine and Ed are sent over to dig around and discover for themselves whether the claims are true, in a plot line that sees them coming out of early retirement as Lorraine frets over a possibly disastrous premonition involving Ed.
The Bad
While the story is great and the plot brings up some interesting questions for the paranormal skeptics to dwell over, at times the dialogue can seem a touch on the stereotypical side, almost as if the Hayes brothers looked to old episodes of soaps to find the voices for the Hodgson family, especially in the first half.
Ultimately, The Conjuring 2 does end up slipping into the familiar territory of the well oiled formula for paranormal horror films. That is perhaps to be expected, even if it does slightly disappoint those led to believe James Wan will offer more this time round. It's no real problem though thanks to the masterful technique of Wan's ability to hone the genre and own the formula with some beautiful camerawork.
The Ugly Truth
The Conjuring 2 works impressively well at times and manages to offer a truly shocking and spine-tingling story thanks to the genius of James Wan's directorial talent. While the script has some dialogue issues and slips into generic horror towards it's final act, there's still enough to give this the title of the years best horror so far.
Review by Johnny Ellis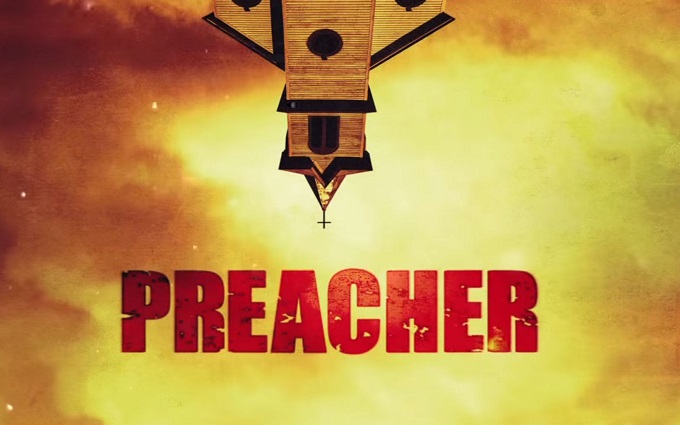 The Plot
Cassidy helps Jesse explore his newfound power; based on new information, Tulip tries to convince Jesse to seek revenge.
The Good
After last weeks slightly lacklustre episode, Preacher's third episode, The Possibilities, picks itself up again and moves forward in its story at a leisurely but entertaining pace. With Jesse now fully aware of his newfound powers having tested them on Tracy Loach at the end of last weeks episode and promptly leaving her in bed still practically brain dead but now with her eyes open, his next test subject is Cassidy. In one of the episode's funniest scenes, in which Jesse commands Cassidy to hop and sing him some Johnny Cash (that's right, the Cash motif continues, though in a much more literal sense).
Meanwhile, Tulip is working towards exacting some revenge on a 'rat-bastard money-stealing child-killing life-ruining son of a bitch' Carlos, who, through the briefest of flashbacks, seems to have screwed over both Jesse and Tulip. How this plot line concludes remains to be seen, but the seeds are starting to be sewn. Perhaps Carlos will be the main antagonist for the show. What's clear for now though, is that writer Chris Kelly manages to use this as a perfect way to grow Jesse's character, providing a realistic internal battle of deciding whether to use his powers for good or evil.
We also get some more details of the mysterious duo hunting down Jesse as they have another run-in with Cassidy, still vainly believing they're out to get him.
The Bad
What becomes clear in this episode is that, while Cassidy is more fun, the show needs Jesse to drive the story. His absence for the first fifteen minutes or so is extremely notable. Perhaps given more time he will start to become less needed, but for now at least, the titular character needs some more time to be properly filled out.
The choice to pick up some time after episode 2's cliffhanger seems like the wrong one. What's more irritating though, is that Tracy seems to be just left there with her eyes open. Here's hoping Jesse returns to finish the job he started.
The Ugly Truth
Episode 3 picks up the pace that episode 2 had dropped. With two episodes left until we hit the halfway mark for season one, the plot threads are definitely starting to become stronger. If it keeps this up Preacher will be hard to limit to only 40 minutes a week…
Review by Johnny Ellis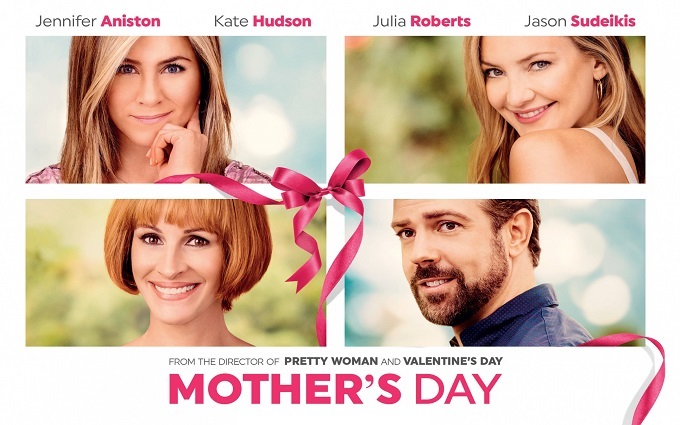 The Plot
Three generations come together in the week leading up to Mother's Day in a series of neatly intertwined feelgood stories delivered by an all-star ensemble cast.
The Good
Though it's out of season upon release here in the UK (Father's Day is just round the corner!) director Garry Marshall gives this collection of sweet stories that surround mothers day the light and bright look it deserves. The four main stories tackle struggles with widowed fathers, divorced mothers, estranged daughters and a young couple who are just starting their lives together with their child.
To take us through the various plots, we get a typically all-star cast including Jennifer Aniston, Kate Hudson, Julia Roberts and Jason Sudekis to name a few. Those familiar with Marshall's well established formula will no doubt know exactly what to expect with this third offering. Just like Marshall's previous holiday themed rom-coms New Year's Eve and Valentine's Day, eventually the characters bump into one another in some way. Providing a predictably satisfying array of combined conclusions to each conveniently interwoven plot line.
The crucial benefit of having multiple stories and a vast cast of familiar faces is that there's more chance of audiences finding something or someone they like, while there's less risk they'll notice any weaker elements or all the shameless genre cliches. In essence it's a safety in numbers approach, pioneered by the genre redefining Love Actually and still proving a surprisingly effective trick for repackaging overly familiar saccharine material for holiday box office crowds.
The Bad
The main problem for Mother's Day, apart from the mistimed international release, will be if audience expect anything more form this than Marshell's past holiday-themed ensemble efforts. In truth this new film actually may struggle to even merely meet expectations of being of a similar caliber to its modestly appreciated predecessors.
Mother's Day's script doesn't honestly offer much in terms of humour, even managing to make Jack Whitehall's usually brilliant stand-up skills feel wooden and bland. This wouldn't be as much of an obvious problem were it not for the fact that his character's stand-up routine is used a key plot point. The only think that makes this squandering of comedy potential even more frustrating is that Jon Lovitz hosts the film's poorly scripted stand up competition but never actually makes any jokes of his own.
The film might raise a smile or the occasional giggle from less demanding audiences and those with a particular taste for Marshall's tame trademark comedy style. However even those who do enjoy Marshall's ensemble holiday homages will probably find they preferred his more entertaining past efforts and would truthfully be happier re-watching Valentine's Day or New Year's Eve..
The Ugly Truth
If you're a fan of the surprisingly persistent trend of holiday themed rom-com compilations, you'll no doubt find something to keep you entertained. Just don't expect anything of the same classic quality as Love Actually.
Review by Johnny Ellis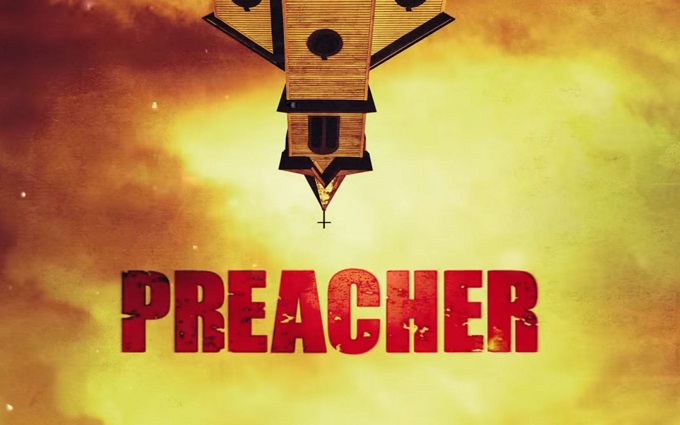 The Plot
Jesse tries to be a 'good preacher', unaware that a mysterious duo is after him…
The Good
Following its strong opening episode, Preacher continues in episode two (titled, See) with the same approach, feeding us bits of information but not handing it over all in one go. Just after having set up the world of the show two weeks prior, See kicks off by jumping back 135 years to 1881 with an intriguing little cold open in which we follow a cowboy in search of medicine for his sick daughter. It's a short scene and doesn't give too much away but it's clear that this will be important further on in the series.
Back in the present, Preacher, having decided to stay with his parish after last episodes run in with the as-yet unexplained see-through alien, baptizes his congregants and continues to get pestered by Tulip as she tries her best to persuade him to accept the mysterious job she has lined up, going so far as to even kidnap him (sort of).
But without a doubt, the highlight this week is another fight sequence, this time involving a chainsaw and set inside the church. While it's not as ballsy as the triple serving of fight sequences we were blessed with in the pilot, it's just as entertaining and even more gory than we've already seen. Plus with Cassidy involved it's obviously got some laughs in it.
On the subject of Cassidy, his character seems to be progressing slightly, with confirmation that his vampire tendencies are quite traditional at least in terms of his relationship to sunlight. While it's not much, this tiny scene is ever so slightly heartbreaking.
And for the second time in a row, Preacher decides to use another Johnny Cash song for it's soundtrack. This weeks selection being 'Rusty Cage' which fits in perfectly though is the only notable song in the episode unfortunately. Here's hoping the Cash trend continues however!
The Bad
While the pilot had some issues which were too early in the show to truly have a bad impact on it, episode two continues the trend slightly and feels slow in its progression. It is only episode two, but as part of a ten episode season, See feels like it's hitting some of the same beats of its predecessor and at times becomes even more confusing, particularly with its approach to the mysterious duo who seem to be intent on doing something to Jesse. Whether that's killing him remains to be seen. If that is their intent they seem to be going such awkward ways at achieving it.
What also remains to be seen is  how exactly the climax of the pilot has impacted Jesse. Not only his newly discovered powers (which, lets face it, take slightly too long for him to discover) but also how they've already caused an incredible feat from the final scene of the pilot. The fate of Ted Ryerson is briefly mentioned so it's clear that the news has travelled back, but it's a shame we don't see Jesse himself hearing of this. Perhaps had he heard sooner, the climax for this weeks episode would have happened sooner too…
The Ugly Truth
Preacher continues to intrigue, even if it feels like it's slowing the pace a bit compared to the pilot. But now that Jesse seems to be finally realizing his powers, perhaps the show will start to gain the momentum it began with.
Review by Johnny Ellis