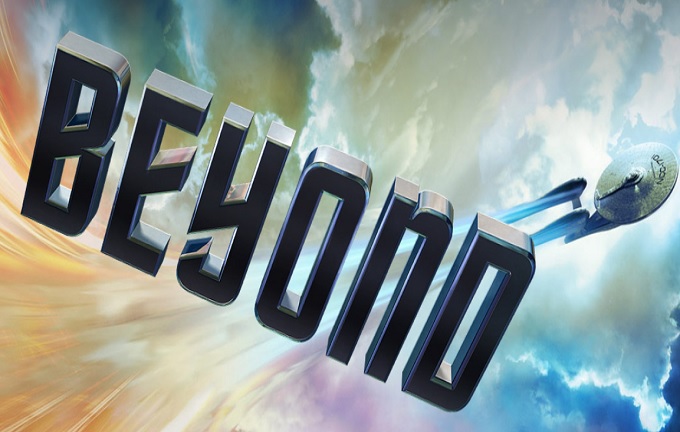 The Plot:
Midway through their five year mission to boldly go where no man has gone before, Captain Kirk and the crew of the USS Enterprise find themselves exploring a piece of dangerous uncharted space at the edge of the frontier.
The Good
Star Trek boldly goes back to the very edge of the frontier and pushes beyond for an action packed adventure that continues the proudest traditions of franchise. Ardent Trekkies will particularly be satisfied to see their most familiar and beloved characters once again exploring space and Technicolor alien landscapes packed with fantastic visual curiosities and credible dangers.
This generations Enterprise crew continues to build upon the fine groundwork laid in the recent reboots to cement their own identities as the characters. Indeed focusing on character development and self-contained action over an overly complicated plot reliant on an depth knowledge of the franchise makes the film both satisfying for devoted Trekkies and a comfortable entry point for newer fans.
Chris Pine plays a slightly more self-aware and mature Kirk, perhaps now even closer to the assured and experienced captain fans expect. Zachary Quinto likewise remains a perfect fit for his logical half Vulcan companion mr Spock. Meanwhile Karl Urban continues to shamelessly steal scenes as the ever pessimistic Doctor McCoy.
The best compliment you can pay the cast and the script is that the new cast no longer feel like versions of the originals. An excellent example of this being the much discussed but surprisingly subtle reveal of Sulu's LGBT status. Beyond proves an appropriate title for a film that truly pushes beyond the limits of what has been well established about these characters in decades of television and big screen adventures.
Though the film is largely centered on the Enterprise crew it remains a huge scale action adventure. Beyond injects the series with even more gravity defying and boldly colourful action sequences. New Director Justin Lin adds his own style into the carefully faithful look and feel of JJ Abrams re-imagined Star Trek universe. Frequent use of liberated camera work and a more varied array of unique alien life give the film a unique visual flare.
The Bad
Three films into the rebooted Star Trek franchise some long-time fans may feel just a little disappointed that certain elements of the original series and films are yet to make a bigger appearance. In particular after the last film teasingly reintroduced the villainous Klingon Empire, it's a slight shame that we still haven't seen the Enterprise and its crew do battle with their most iconic intergalactic foes.
Though Idris Elba delivers a competent performance in a mostly unrecognizable role, in truth his character's villainous plans and motives feel a little poorly defined. The film quickly establishes him as a brutal alien threat to both the Enterprise and its crew, but he lacks the history and gravitas of some of the franchises more iconic and established villains. Despite Elba's best dramatic efforts this ultimately leaves the character feeling like a generic space danger rather than something more truly unique or memorable.
Although Star Trek Beyond strongly develops and explores the familiar crew of the Enterprise, overall it's a largely self-contained adventure truly closest in spirit to the episodic original series. This undoubtedly makes it more accessible to a wider audience but may frustrate some fans hoping to see the fate of the wider universe more at stake.
It's also worth noting that while Lin's directing may add many things to the franchise, some elements such as the prominent return of the Beastie Boys on the soundtrack may fiercely divide fan opinions.
The Ugly Truth
Star Trek Beyond proves a satisfying new installment for long-time fans as well as providing a comfortable entry point to those just discovering the series. Beyond continues the high standards of the revitalized franchise whilst injecting even more glorious colour and fun. It ensures that the series should boldly go on for many many films to come…
Review by Russell Nelson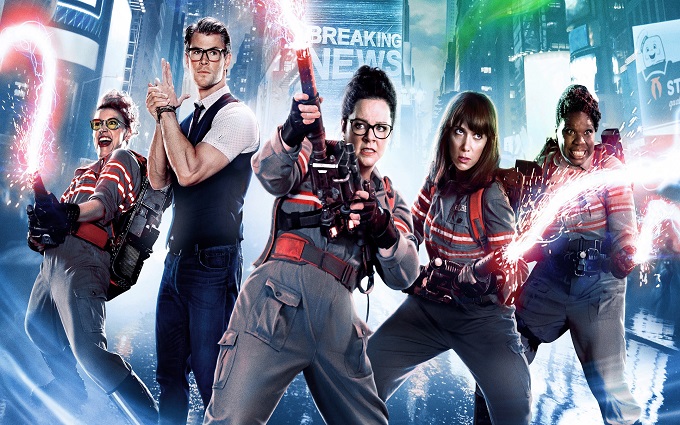 The Plot
Following a ghost invasion of Manhattan, paranormal enthusiasts Erin Gilbert (Kristen Wiig) and Abby Yates (Mellissa McCarthy), nuclear engineer Jillian Holtzmann (Kate McKinnon) and subway worker Patty Tolan (Leslie Jones) band together to stop the otherworldly threat.
The Good
Director Paul Feig manages to pull off one of the most controversial franchise reboots of recent years, giving Ghostbusters a worthy update. With cameos from original cast members scattered throughout, and a worthy succession in the form of four brilliantly funny actresses. Kristen Wiig holds the film up as the films central protagonist, Erin Gilbert who, after discovering her book on the existence of ghosts is being sold online, reunites with her co-writer (McCarthy) and soon finds herself hunting down and catching the real thing! The entire cast mixes in well with Paul Feig and Katy Dippold's consistently funny script. However, the stand-out performance undoubtedly comes from Kate McKinnon as the wacky Holtzmann. The SNL alumni manages to steal every scene she appears in and then some.
The story is simple enough with another ghost invasion threatening Manhattan. While it's not a complete rehash of the 1984 original, it will certainly bring memories flooding back. What's most satisfying is the four central Ghostbusters, but, without a doubt the most surprising performance comes from Chris Hemsworth who manages to bring a shocking amount of belly laughs as ditzy receptionist Kevin. Whether he's discussing his brilliantly named cat or just chewing up the scenery in the background as he tries to grab a phone in the fish tank, Hemsworth is a joy to behold in one of his most unique performances yet. Here's hoping it leads to him dipping his toe in more comedies.
The Bad
Unless you've been living under a rock the past few months, you'll no doubt be aware of the controversy surrounding Paul Feig's decision to gender-swap the Ghostbusters. It's somewhat disappointing then, to find that, while the film is perfectly entertaining, it will be hard to sway the naysayers. Part of this problem comes from the aforementioned cameos. They start off subtle, with a bust of the late Harold Ramis popping up in a blink or you'll miss it scene, before constantly ramming it down your throat. It's especially disheartening when it's clear that, with just a few tweaks of the script it could have quite easily become a much bigger success. Had less time been spent trying to jolt the audiences memories of the 1984 original and a bit more time spent strengthening the frankly weak villain of the piece it could have convinced the naysayers.
The Ugly Truth
Paul Feig has hopefully kickstarted an updated reboot of the classic franchise, with some great performances, most notably Kate McKinnon and Chris Hemsworth. It's just a shame to see it stutter a bit.
Review by Johnny Ellis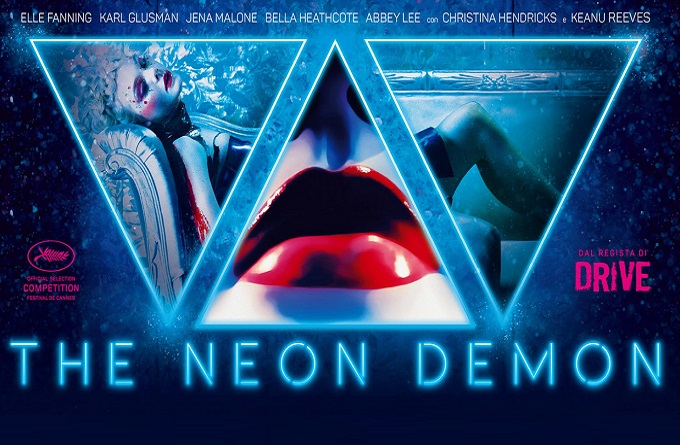 The Plot
When aspiring model Jesse (Elle Fanning) moves to Los Angeles, her youth and vitality are devoured by a group of beauty-obsessed women who will take any means necessary to get what she has.
The Good
Director Nicolas Winding Refn mixes his art house style with the world of fashion in this dark and disturbing tale of beauty and youth. With Elle Fanning as the main subject, the Drive director has a demanding presence for the films centerpiece and Fanning provides an utterly compelling performance as 16 year old Jesse.
Two of The Neon Demon's biggest assets come from the tantalising score that harkens back to the electro style of Winding Refn's previous films, and the fantastically dazzling lighting used throughout. Whether it's the dark red lighting or the bright white or the elegant use of strobe lighting, it's difficult to find a shot in the two hour runtime that doesn't drip with beauty.
The Bad
Unfortunately the score and cinematography aren't enough to give The Neon Demon much accessibility for general audiences. If you're not one for art house films but perhaps were won over by Refn's previous films such as Bronson or Drive, this is much harder to sink your teeth into. While the surface of the film is easy enough to follow, the many directions the plot takes some drastic twists and turns giving it an incredibly uneasy tone. Themes of unspeakable sexual taboos and cannibalism are also thrown in. Such provocative elements could have worked without an elaborate art house facade, but instead they only serve to make the film more unbearable and uncomfortable viewing.
Even then, the story feels far too thin, with the film ultimately feeling more like beauty over substance, which is ironic given the very theme it is attempting to explore. Aside from the overall look and sound of the film, the story never really takes flight, instead moving from scene to scene looking like it's trying desperately to pay homage to art house styles from obscure films which the majority of the audience will perhaps not even have heard of.
Clocking in at nearly 2 hours, The Neon Demon emits a notion of being long for longevity's sake. Take away thirty minutes (including the unnecessary addition of Keanu Reeves as a creepy motel owner) and you would still have the exact same film. At the very least you'd have something more economic and watchable. A tighter runtime would at least  have afforded Refn less time to waste on strange scenes of a cougar trashing a motel room.
The Ugly Truth
Nicolas Winding Refn's latest is a beauty to behold, but it's story lacks any real interest. Alongside the stunning visuals and fantastic music, The Neon Demon drags out some frankly unsettling sequences without  offering much justification. The films apparent efforts to shock and outsmart audiences will not be welcomed outside of a dedicated art house crowd.
Review by Johnny Ellis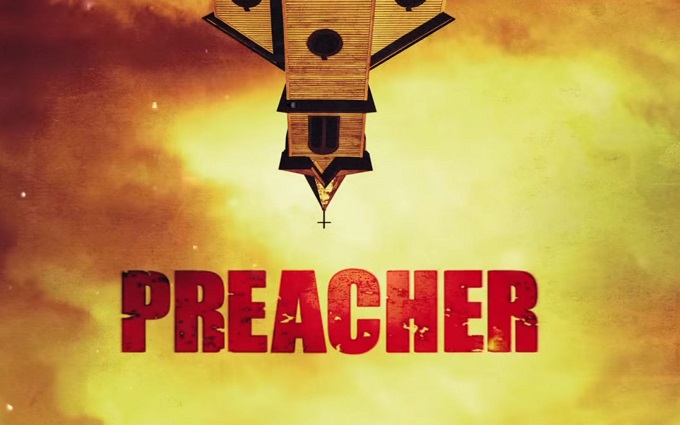 The Plot
Jesse finally comes face to face with DeBlanc and Fiore, and learns about the mysterious entity that has taken over his body.
The Good
This week's episode of Preacher (entitled Sundowner) manages to be the most satisfying one yet in terms of questions being answered. With Jesse finally getting the answers we've all been wanting for 6 weeks now, DeBlanc and Fiore's mission becomes even tougher thanks to Jesse using his power – which we now learn has a name, Genesis – to keep them at bay.
That's jumping a bit forward though, because the magnificent fight sequence in the ten minute cold open is perhaps the biggest highlight of the episode which boasts many highlights. Not only does it give Jesse a chance to show off his fighting skills again, he also gets to work in a wickedly funny tag team with DeBlanc and Fiore as they try to wrestle an angel hunting them down while constantly getting killed off and reappearing in a flash of white. The best part of this whole sequence: the beautifully shot slow zoom out of the hole in the motel wall giving us less and less to see. While there's still enough blood thrown around the screen, it's what you don't see that makes it work so well. And of course Cassidy has to turn up, complaining about 'clones bloody clones!'
All this and we haven't even moved past the opening credits and into the episode which brings the central characters ever closer – as well as a brilliant awkward aftermath of the bloody fight sequence with Cassidy citing Pulp Fiction. With Tulip and Emily bonding over their feelings towards Jesse, and Cassidy's infatuation with Tulip throwing a potential spanner in the works which will no doubt become more prominent in the remaining episodes.
Meanwhile, poor Eugene is trying to get used to this strange new world in which he isn't hated for his botched suicide attempt after Jesse last week worked his new power in Eugene's favour. One particular scene in which some classmates try to befriend him and invite him to set off fireworks after school is heartbreakingly tense. As if that wasn't bad enough though, now he seems to have been sent to hell thanks to Jesse's recklessness with Genesis.
The Bad
After last week's conclusion in which Odin Quincannon brutally murdered members of the Green Acre Group, assistant, Miles is trying desperately to come up with a plan to handle the situation. The plot doesn't move forward much and suffers from a lack of Quincannon this episode but it looks to be on the right path for the last four episodes. It just needs to get there a bit quicker than it's doing now.
The most disappointing part of this otherwise strong episode however, is its distinct lack of the Cowboy. Having only appeared twice now it's a shock to see his absence in this episode and with a handful left this season, it's hard to see just how he will work into the main storyline and when he does, if anyone will even care at this point…
The Ugly Truth
This week's episode is without a doubt the most informative since perhaps the pilot. With Jesse now fully aware of Genesis and determined to keep the power inside him, the remaining three episodes will hopefully be much more intense, especially now that Eugene's in Hell…
Review by Johnny Ellis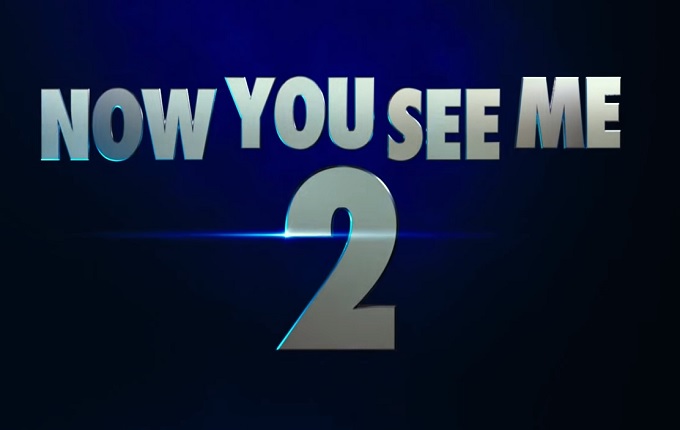 The Plot
Magical heroes the horseman find themselves drawn into a complicated game of deception when a reclusive criminal tech genius forces them out of hiding and into planning their most impossible heist yet.
The Good
After the surprisingly lucrative box office success of the first film a Now You See Me sequel was an absolute inevitability.  But at least fans of the first film's finely talented ensemble cast will be delighted to see a nearly full collection of returning stars. The mere combined presence of stars like Mark Ruffalo, Woody Harrelson, Jesse Eisenberg and Morgan Freeman virtually ensures the film's highly watchable quality.
Newcomer Lizzy Caplan makes a satisfying replacement for Isla Fisher, after the flame haired Australian actress was forced to miss out on returning for the sequel due to her real life pregnancy.  Caplan injects her own personality into a character that legitimately adds to the ensemble cast's chemistry, rather than just feeling like an obligatory female presence. Caplan's Lula provides frequent one liners and even the occasional spark of sexual tension, particularly with Dave Franco's card slinging Jack Wilder.
Another new face clearly relishing a rare villainous role is Harry Potter star Daniel Radcliffe. In truth having the world most famous fictional wizard as the nemesis for a team of magicians is a particularly nice touch. It simultaneously feels like an obvious and ironically implausible casting choice. Sporting a beard and an accompaniment of thuggish henchman Radcliffe is actually an effectively obnoxious threat for our team of 'magical' heroes.
Combined with a few news faces the returning cast works its way effortlessly through a quick moving array of magical set pieces,  propelled though cat and mouse games of deception by Brian Tyler's memorable score and competent direction from Jon M. Chu.
The Bad
Now You See Me 2 pulls essentially the same tricks as the first film, leading audiences through a series of increasingly implausible CGI enhanced illusion, whilst delivering heavy handed plot twists that are often far  easier for audiences to predict that the film seems to assume. Those left uninspired by the magic of the first film will find little new to change their minds a second time around.
As with many real life magicians, there is an underlying smug quality to all the main characters that inevitably permeates the tone of the film as a whole. The problem is that while in real life acts of skilful slight of hand and ingenuous trickery have the power to truly astound, on screen in a world knowingly built with special effects it's actually far less impressive.
While the first film climaxed with its biggest magical reveal and a game changing plot twist, this second act struggles at times to make sense of the aftermath. In particular those excited by the possibilities of 'The Eye', the secret global society of master magicians using their powers for good introduced in the first film, may feel a little underwhelmed by some of the surprises in store behind that curtain. In fact many of the film's key plot points seem largely driven by a determined desire to retain the entire cast of the first film. Clearly the filmmakers were reluctant to abandon any familiar faces, just in case that proved to have been the illusive secret of the first films expectation defying success.
In particular it's hard to imagine a better example of a sequel seeking to give audiences 'more of the same', than this film having Woody Harrelson play dual roles as his own identical twin. Needlessly slapping a wig and silly voice on Harrelson to shamelessly double his screen time feels like a pointless distraction, particularly when the film never actual exploits this plot point in any of the obvious ways it could.
Overall the film stretches out the franchises core concept that elaborate stage magic is somehow an essential tool for combating global financial and technological evils, further straining credibility and testing just how much audiences actually like card tricks.
The Ugly Truth
Fans of the first film will welcome a second act the combines the established characters with a bigger budget and more elaborately choreographed set pieces. With another sequel already happening, those less dazzled by the franchise's slick stage magic will be hoping the franchise finds something a bit better hiding up its sleeve next time.
Review by Russell Nelson