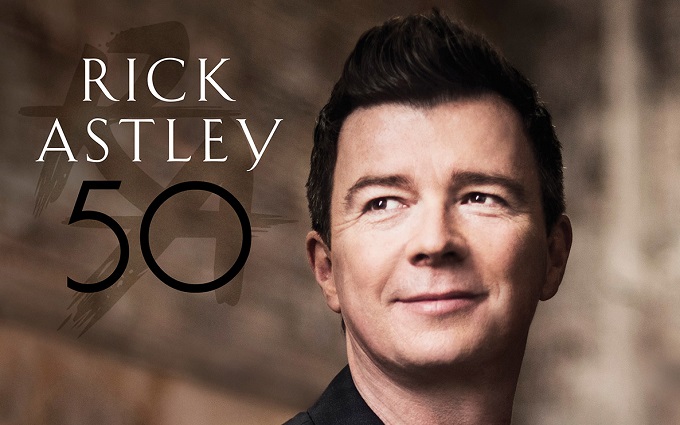 Cult singing sensation Rick Astley turned back time last night to deliver a sumptuous performance of vintage and brand new material at exclusive Soho Venue 100 Wardour Street. Marking the official launch of his triumphant comeback album 50, the ever young pop prince delighted the gathered crowd of lucky journalists and onlookers with an joyously intimate performance.
Moving seamlessly back and forth from his classic hits to his latest material Astley demonstrated that beyond his inescapably iconic pop anthem Never Gonna Give You, Up he possesses a truly impressive vocal power that has only grown with age. Though still sporting a boyish quiff, Astley speaks passionately an humbly about his lengthy singing career. Attributing his enduring success to literally having Angels On His Side, inspiring the title of one of the catchy up tempo additions to his widely praised new album 50.
Astley's earnestly literal approach is consistently evident. The album title celebrates his own 50 year journey and his comeback single Keep Singing is a clearly worded hymn to the cathartic power of perseverance and expressing himself in music. Astley is the first to acknowledge that whenever he sings good things seem to happen for him. That's just a true for the audiences that continue to enjoy his playful presence.
Aside from genuinely boasting a strong soulful voice, what most clearly distinguishes Astley from so many former pop superstars is that he is isn't bitter, jaded  or hopelessly self deluded and clinging desperately to vain  past glories. When Astley speaks he has a self-deprecating northern wit that immediately reassures audiences that he knows exactly what year it is and how fortunate he is to still be performing to eager audiences. It's a rare and welcome thing to have a self aware and upbeat star relishing a new lease of creative life.
50 is an album that places Astley's vocal charms in a proper soulful context. The new tracks, particularly the recent singles, have the pulsing heat of  confessional hymnals. Again it's simply  a relief to see a musical performer evolving in an appropriate and welcome direction, rather than watching an increasingly  forlorn Mick Jagger pouting around on stage alongside Lady Gaga or Selena Gomez. This album isn't a cry for help or attention. It's a piece of work crafted by a musician never perhaps given the proper respect his voice and talents demanded, thanks to having been so affectionately wrapped in bubblegum pop packaging.
It's only fair to acknowledge that if fans are expecting to hear 13 cover versions of Never Going To give You Up, then the new album clearly isn't that. Also if anyone wasn't endeared to the well publicized Keep Singing then in truth the albums consistent tone and style won't leave to much room to change your mind.
That aside seeing Astley on stage is a  pleasure everyone should take given the opportunity and 50 is a worthwhile acquisition for anyone who enjoys good music and an even better comeback story.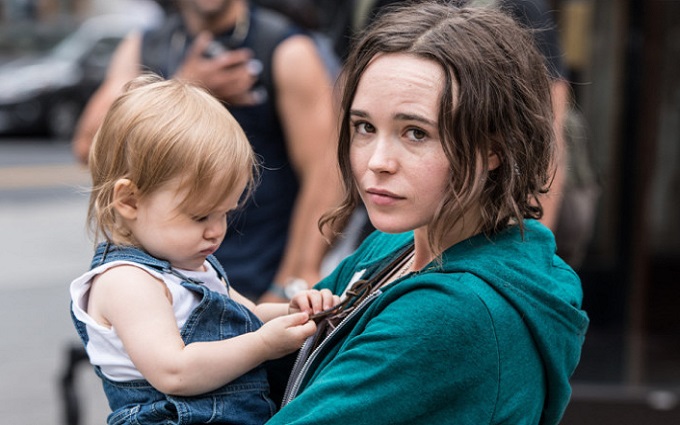 The Plot
Desperate to be rid of her toddler, dissatisfied Beverly Hills housewife, Carolyn (Tammy Blanchard) hires a stranger to babysit and ends up getting much more than she bargained for.
The Good
Orange Is The New Black writer Sian Heder gathers a wonderful cast in her feature film directorial debut. With Ellen Page driving the story as the titular Tallulah, a young girl who lives out of her car. Stealing her way through life, Tallulah soon goes one step up from the food and drink when she is unwittingly roped into babysitting for Carolyn, a self-obsessed woman who would rather go off committing adultery than take care of her daughter.
It's clear from the offset that Carolyn won't be winning mother of the year any time soon, prompting Tallulah to do what she believes is the right thing, and kidnap young Madison in an effort to give her a better life. To do this, Tallulah enlists the help of her ex-boyfriends mother, Margo (Alison Janney) on the lie that she is Madison's grandmother. Janney and Page work wonderfully together on screen and both bring grounded and deeply personal performances in their roles. Janney in particular has an interesting plot thread which sees her trying to come to terms with her divorce and newly single life.
Also coming into the frame as supporting characters, we get Tommar Wilson as a comic relief concierge who is just a joy whenever he turns up on screen, as well as Orange Is The New Black regular, Uzo Aduba as a social services worker. A complete opposite to the role she is most renowned for and proof if any were needed, that she is more than just a one trick pony.
Tallulah also manages to pull off an incredible feeling of tension in a strange way that doesn't feel too over-dramatic. Instead the tension seeps in so naturally that fits perfectly with the indie feel of the film.
The Bad
Unfortunately, despite the brilliant cast, the plot often becomes a lillte too absurd. A big part of this is to do with Page's character. It feels throughout as though we are supposed to be sympathetic for her kidnapping, but Heder's script feels like it's missing just one tiny element to tip us to Tallulah's side. Without this, at best you feel sorry that she's gotten to the point of kidnapping, at worst she comes off as a conniving, selfish young girl who has no regard for anyone else as long as she manages to stay out of trouble.
The Ugly Truth
Tallulah is an interesting if occasionally absurd story that is helped massively by it's impressively strong cast. With just a little more time on screen Ellen Page could have catapulted the film to perfection, instead it sits neatly above average and still demands viewing.
Review by Johnny Ellis
Check out our interview with Director Sian Heder and Producer Heather Rae below: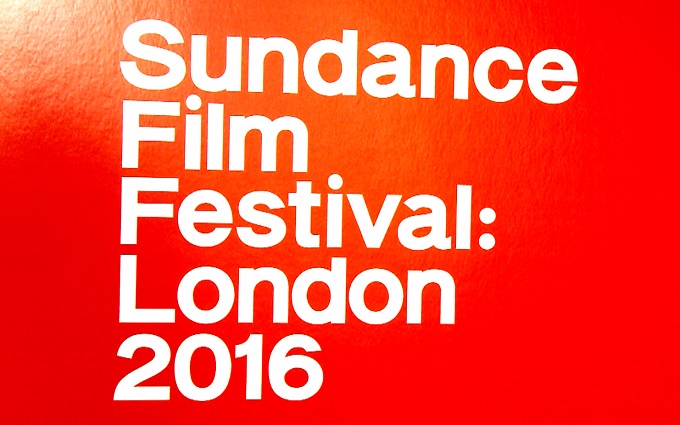 The Plot
Fresh off a breakup and in the midst of the worst year of his life, struggling comedy writer, David (Jesse Plemons) returns to Sacramento to care for his dying mother (Molly Shannon)
The Good
Jesse Plemons stars in this heartfelt comedy-drama which sets its tone up perfectly in the opening minute. By showing us where the story will eventually take us and revealing the death of Molly Shannon's Joanne before we've even been introduced to her properly, it alleviates any guessing of her fate and leaves us instead to enjoy the rest of the film which follows the year leading up to it.
Writer/director Chris Kelly manages to create a well balanced script which tackles the pain and heartache that comes with terminal cancer while also injecting some light humour along the way. Plemons' David, a struggling screenwriter who is attempting to pick himself back up after his pilot is dropped from producers, is an interesting character to follow as he tries to stay strong for his mother and attempts to get on well with his father (played by the wonderful Bradley Whitford) who refuses to accept or even talk about David's homosexuality.
We also have the delightful June Squibb in a glorified cameo as David's grandmother, Ruth-Anne alongside Paul Dooley as grandfather, Ronnie. Squibb and Dooley bring one of the films best scenes as they try to come to terms with the impending death of their daughter thanks to some beautifully natural dialogue.
The Bad
While Plemons is an interesting character and holds the film up well (with the help of his co-stars) Kelly's script feels somewhat unfinished. There is shockingly little for Maude Apatow and Madisen Beaty to do as Plemons onscreen sisters, Alexandra and Rebecca respectively. While their lack of interaction with David feels like it is perhaps leading to the script delving deeper into David's selfish ways as he seems to only worry about himself and how he is dealing with Joanne's predicament, it feels ultimately empty in the end. This is a bigger shame when there is one scene in particular in which Alexandra and Rebecca do in fact call him out on it albeit all to briefly before we go back to focussing on poor David.
The Ugly Truth
Opening perfectly with a scene that sets the tone instantly and leads us to settle into the story without trying to guess its ending, Other People unfortunately falls short of the potential it has. It's by no means unwatchable but instead just a little less full than it could have been.
Review by Johnny Ellis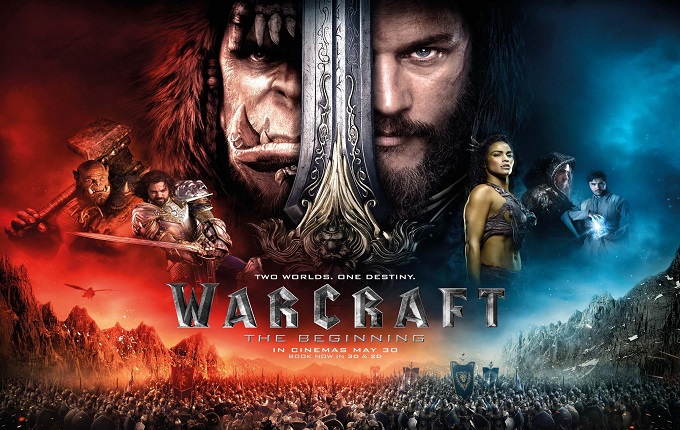 The Plot
The peaceful realm of Azeroth stands on the brink of war as its civilization faces a fearsome race of invading orc warriors.
The Good
Director Duncan Jones' third feature film is his most daring yet. The video game adaptation has never really been done quite right, and while Warcraft has some issues, it's still a beauty to behold. Jones and co-writer Charles Leavitt's script does a solid job of introducing newcomers to the rich world, with both sides of the opposing forces of this fantastical war getting just about equal time to be explored.
And then there's the effects. With Robert Kazinsky as the main orc whom we follow throughout the story, we never get to see his handsome face but instead are treated with an impressive display of visual effects which look and feel as realistic as they can be.
The Bad
While the story is simple enough in the end, at times it can trail off into territories that, if you don't pay full attention, could make you feel lost quite easily. It doesn't help either that the character names are all so unmemorable. Whether it's Kazinsky's Orgrim, Dominic Cooper's Llane Wryn or Toby Kebbell's Durotan, if they're being discussed while not on screen it can get confusing. It doesn't help either that the orcs look so alike that you forget which one's which at times.
Of course with the fantasy element there will always be the comparison with The Lord Of The Rings to which Warcraft cant quite match just yet. This being The Beginning however, it could very well become a worthy opponent to Peter Jackson's saga. But what is clear from the beginning, is that this is a film for the fans. As someone who has never approached the game from which the film is adapted, it's not sure whether Warcraft succeeds in pleasing the fans, but perhaps it can be argued that the attempt ultimately affects the general audience at times. It's a tough thing to balance but oftentimes Warcraft manages to sway easily from one audience to the other.
The pacing too feels much more bloated than it's 2 hour runtime. The disappointing thing about this is that, while it feels longer, it just feels like the story has been spread out too thin. Perhaps had Jones expanded the world and added another twenty or thirty minutes, we could have had a masterpiece.
The Ugly Truth
At it's heart, Warcraft is a simple enough storyline but occasionally it can get confusing. The unmemorable character names don't help when this happens. One thing's for sure though, the visual effects are pretty faultless and whether the story or indeed the world it presents is for you or not, there'll undoubtedly be something in here to entertain.
Review by Johnny Ellis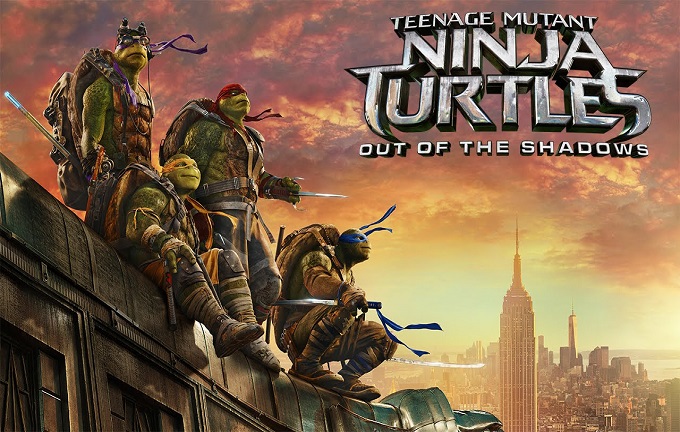 The Plot
As Shredder (Brian Tee) joins forces with mad scientist Baxter Stockman (Tyler Perry) and henchmen Bebop (Gary Anthony Williams) and Rocksteady (Stephen Farrelly) to take over the world, the Turtles must confront an even greater nemesis: the notorious Krang.
The Good
While Michael Bay's attempt at a Teenage Mutant Ninja Turtles reboot was mostly problematic while occasionally fun, director Dave Green, fresh from his feature length debut with Earth To Echo, manages to keep the fun and tell an entertaining story alongside it.
Having saved New York from Shredder, the Turtles are still very much underground and keeping away from the public light while Vernon Fenwick (Will Arnett) takes all the praise. Arnett is a joyous return in some of the films funniest scenes as he soaks up his new-found fame, receiving a key to the city and selling bags of his air online. But soon enough, Shredder is broken out of prison and teams up with Krang in a plot that will see the destruction of New York and perhaps even the world.
Returning as headstrong reporter April O'Neil, Megan Fox gets a new team mate in the form of Stephen Amell's charismatic hockey masked vigilante Casey Jones who, disgraced after letting Shredder slip from his hands, teams up with April and the Turtles to take him down once and for all. On the villain's side meanwhile, we get the reboot of fan favourites Bebop and Rocksteady, the Rhino/Warthog duo who bumble about as the hapless henchmen to the straight Shredder and bring some great comic relief with them.
The Bad
The final act of Out Of The Shadows is certainly nothing new and brings clear references to Avengers with it's magical porthole in the sky that ultimately feels unoriginal. And while Michael Bay may not be in the directors chair, it seems his mark is hard to rub off, with some ridiculously gratuitous shots of Megan Fox again returning to the frame. For a film that is advertised heavily towards children, this feels fairly ill-advised. Still, at least we don't get a re-hash of Will Arnett ogling at her posterior as we did in the previous installment.
The Ugly Truth
Out Of The Shadows is ultimately a fun action romp that gives us some fantastic new characters as well as bringing back the favourites. While the third act falls into familiar territory, it's certainly a step up from the first installment.
Review by Johnny Ellis