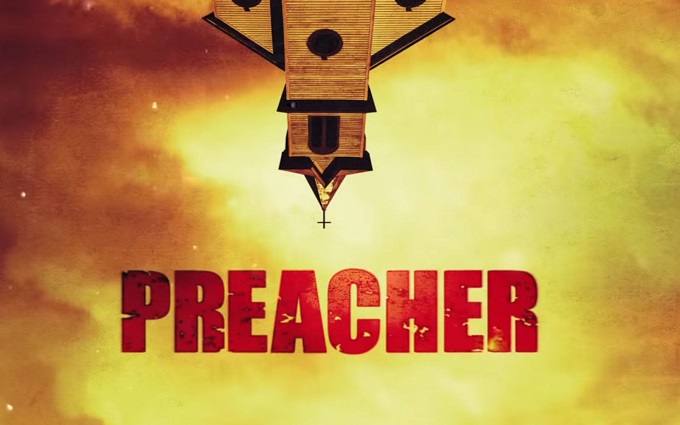 The Plot
After his stunt with Quincannon, Jesse is Annville's newest rock star. Tulip and Cassidy connect, and The Cowboy makes a tragic decision
The Good
Preacher officially hits the halfway mark for it's first season in this fifth episode (entitled South Will Rise Again) and, while there's still a fair bit to go, writer Craig Rosenberg manages to bring a few highlights.
The first of which comes in it's nearly 10 minute long cold open. Back again in 1881, we see the tragic outcome of his wife and daughter as he returns home too late to save them, finding crows pecking at their bodies. The character of The Cowboy is still very much an enigma at this point, with this being only the second episode in which he has made an appearance. The question of how his story works into the main body of the show still looms over viewers who aren't familiar with the comic book like this reviewer. It won't be surprising to see him get even more screen time in the remaining 5 episodes.
Meanwhile in the present day, Jesse is starting to use his powers much more after his success with Quincannon creates a following. Though he seems to be a bit more wary with his words with no more suggestions to 'open your heart'. Managing to give out more sage advice such as 'be patient'. He even gets to help out Eugene who's father is becoming more and more frustrated with him after suggesting he 'finish the job' of the suicide attempt that left him so uniquely deformed.
Another of the highlight's comes from Tulip who, after discovering last week that Cassidy is a vampire, manages to ask all the right questions. Thanks to her we now know that he has no fangs, doesn't turn into a bat or sleep in a coffin and, thanks to the invention of sunscreen, is able to handle sunlight a bit better, though it'll still kill him.
The Bad
Unfortunately the mystery surrounding Jesse's power is still taking it's time to be fully revealed. With Fiore and DeBlanc hiding from the ringing telephone, trying to practice the inevitable conversation in the motel bathroom, last week's cliffhanger is not paid off in the most interesting way. While we do finally get to see the two angels sit down and discuss Jesse's predicament to the man himself, there's still very little information gained from the scene which becomes a disappointment. Telling Jesse that what is inside him isn't God shouldn't have taken five episodes to get to, considering that it was pretty clear from the start.
The Ugly Truth
If anything, episode 5 gives more intrigue to The Cowboy's storyline which is impressive after only two short and far between scenes with him. Now we're at the halfway point, the next half really does need to speed things up and give just that bit more to keep the audience coming back.
Review by Johnny Ellis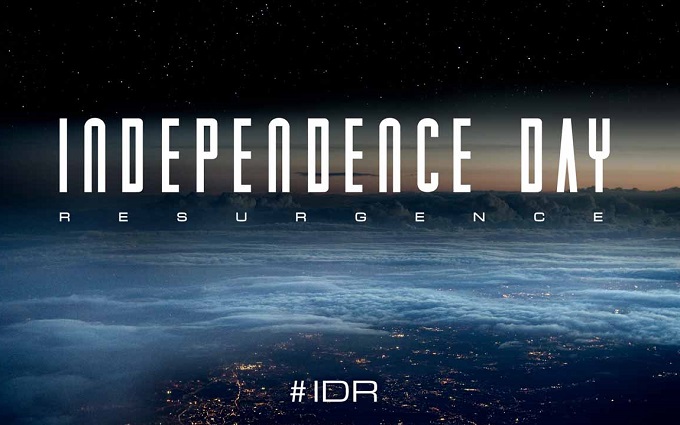 The Plot
Two decades after the first Independence Day invasion, a rebuilt Earth is faced with a new even more determined alien threat. But will mankind's new space defenses be enough to save humanity this time?
The Good
Director Roland Emmerich returns to the beloved world of Independence Day, bringing back Jeff Goldblum, Bill Pullman and Vivica A. Fox to lead a new generation (Maika Monroe, Jessie T. Usher and Liam Hemsworth) into another intergalactic battle.
It's a joy to see the old cast return, even if it is without Will Smith who's character has been unceremoniously killed off-screen. With five screenwriters attached, the twenty year gap is managed well, with the world now having straightened itself up after the last attack, using their newfound alien technology to further their own space age warfare in preparation for more attacks.
But soon enough, the aliens return. Bigger and badder and with all new rebuilt landmarks to destroy. Thankfully, the world is somewhat more prepared this time, with Liam Hemsworth's Jake Morrison part of the recently built moon base. However, it's not enough to prepare them for what's to come.
The Bad
This long-awaited sequel never manages to top the effect it's predecessor had on audiences. While visual effects have indeed been updated drastically since 1996, the destruction feels less incredible as a result. More is shown this time, leaving it feeling marginally less impactful.
What's also disappointing, is the scripts tendency to feel messier in its characterization. At a running time of two hours exactly, (25 minutes shorter than its predecessor) Independence Day: Resurgence somehow manages to cram in more plot threads while not focusing enough on any group to give a sense of who should be the main characters of the piece. It comes as more of a let-down when the younger generation is set up pretty well with Maika Monroe and Jessie T. Usher serving as the family connections to the first installment, only to feel underused.
Perhaps Emerich should have looked to The Force Awakens as inspiration for how to properly pass a story down to the next generation without relying too heavily on the likes of Goldblum and Pullman. It's even more dismaying to see an awful attempt at retreading the iconic Presidential speech for which the first film is so fondly remembered. Resurgence kicks off with a throwback to this classic moment and that's really where it should have left it. Instead we get a half-hearted attempt at Bill Pullman again rousing the rally for earths last stand . Though purposefully  downplayed it it's still a transparent attempt to lazily recapture some of the original film's former glory.
The Ugly Truth
Independence Day: Resurgence is a bigger, darker sequel that hosts the return of the actors that made the first such a success (minus Will Smith) and brings in a new generation of alien attackers to lead the franchise. Unfortunately it doesn't hold a candle to its far superior predecessor and ultimately becomes a disappointing mess instead of what could have been a fun summer blockbuster.
Review by Johnny Ellis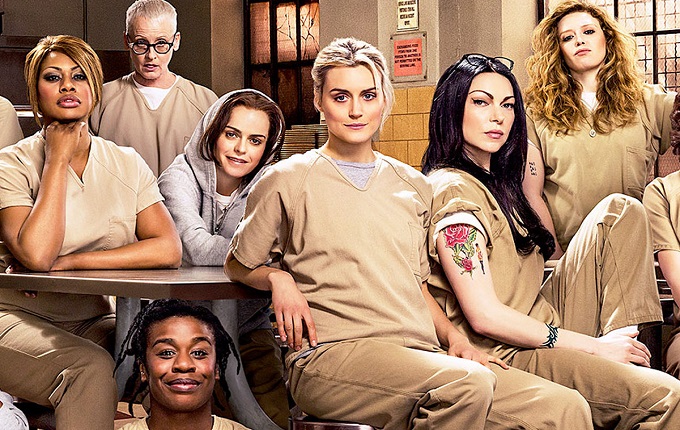 The Plot
Litchfield prison introduces an influx of new inmates while Piper (Taylor Schilling) continues her new used panties business and tries to climb up the ladder as the prison's new kingpin. Meanwhile, Alex (Laura Prepon) deals with becoming an accessary to murder with her new accomplice Lolly (Lori Petty) as she tries desperately to keep the body hidden…
The Good
While the majority of season three was a lacklustre event, it's finale seemed to be setting up for a darker setting for season four with Piper breaking bad in her newly found used panty business and Alex's prediction of a potential hit man sent after her by Kubra now confirmed. Season four opens by answering the year long question of whether Alex survives her attack in the greenhouse instantly while managing to bring Lolly's character further into the storyline.
In the broader plot, we return to the rest of the inmates right where we left them, in a moment of freedom as they escape through the empty fence into the lake beyond. With the majority of the regular CO's having abandoned their post in protest of their contracts – though thankfully Luscheck (Matt Peters) is still around – a new group of CO's is brought in, the highlight undoubtedly being Brad William Henke's big brute, Piscatella. But, though Piscatella towers over the inmates menacingly, he is nowhere near as terrifying as CO Humphrey (Michael Torpey) who gives one of the most spine-tingling moments in the season at the end of episode 9, Turn Table Turn as he turns Maritza's 'would you rather eat ten dead flies or a baby mouse' dilemma into a shocking reality.
There's plenty to love in this fourth season, the majority of which comes in it's latter half after some six episodes or so of set-up episodes upon which we'll delve into later, but it feels as though Orange Is The New Black is starting to find its feet again. It's in the final seven episodes where the tone is swiftly changed and the show becomes much darker than it already has been. One of the most impressive moments comes at the end of episode 7, It Sounded Nicer In My Head when Piper finally realises she has fallen in too deep into the 'trust no bitch' persona she was determined to set out, after her newly found friendship with a group of nazi-sympathising inmates results in a shockingly brutal branding from the latina's. The scene is an utter pain to watch, managing to bring Piper's character back to the forefront after slipping into the background for much of season three.
Episode seven is already a highlight with it's focus on Lolly's back story as we find out more about her pre prison days as a news reporter turned conspiracy theorising schizophrenic but it's this shocking conclusion that really gives the season it's first need for the next episode straight away.
In addition to this we also get to finally see the heartbreaking origin of Suzanne 'Crazy Eyes' Warren (Uzo Aduba) in episode 11, People Persons. This marks our second Suzanne centred episode after season two's Hugs Can Be Deceiving and if you thought that was the best they could do with one of the show's most interesting characters, People Persons manages to top it with ease. As if it wash't heartbreaking enough to see her romance with Kukudio (Emily Althaus) come to an all-too-short end, we now have to deal with knowing about her tragic reason for landing in Litchfield in a scene that perfectly manages to show us all we need to know without the undoubtedly gory details.
The Bad
While it's the second half of the season which holds the more interesting storylines, this inevitably means that there are six tough hours to get through before it becomes worth the binge-watching. That's not to say there aren't some highlights in these episodes, but there are definitely more disparaging moments that make the first six episodes a slow watch. Moments like Suzanne and Morello's hunt for a phantom shower pooper in episode 5, We'll Always Have Baltomore or the Healy (Michael Harney) centred episode 4 Doctor Psycho which see's flashbacks of him sporting the most ghastly soul patch. We also get a relationship between Poussey (Samira Wiley) and Soso (Kimiko Glenn) which feels like it's dropped in out of nowhere and takes a while to settle in nicely to the show.
One of the most disappointing parts of season four however, is the use of new celebrity cook inmate, Judy King (Blair Brown), who is shunned away into her own private cell with Yoga Jones (Constance Shulman) as her cellmate. For the majority of the season, Brown feels like a huge waste of an otherwise interesting character. While there are some nice upbeat moments in her plot like Taystee and co's determination to make some money off of her through sending photo's to magazine's, Judy King would have made a great adversary to Red as she begins her own cookery class. Unfortunately this idea barely even comes into fruition which is even more frustrating.
Thankfully the one niggling plot thread of the dismembered CO/hit man body laying out in the garden is eventually brought into the fore front, but the amount of episodes it takes to finally have this setup payed off feels a touch too long. While it does fit nicely with where the final act of the season takes us, it probably could have worked neater had it been addressed a bit earlier in the season.
The Ugly Truth
With this season's finale amping up what is sure to be a game-changing turn for season 5, with the death of Poussey acting as a major plot thread for the upcoming mayhem that is soon to follow, season four of Orange Is The New Black feels like it is straightening itself up, especially in it's second half. It's not in the same field as it's strong opening two seasons, but season four is definitely a step up from last season.
Review by Johnny Ellis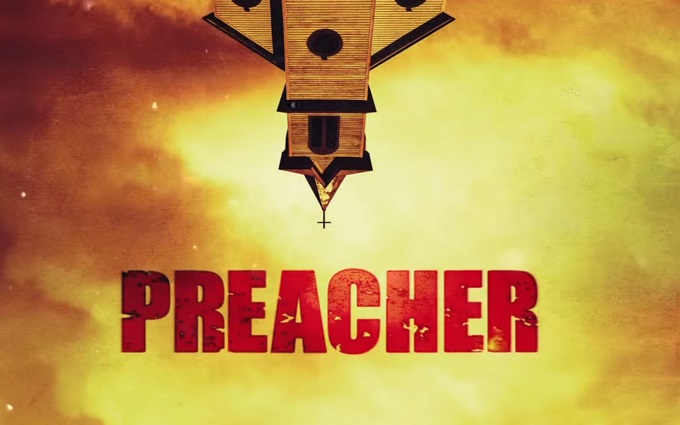 The Plot
Jesse makes Quincannon a bet he can't refuse, Cassidy works to fend off the angels, and Tulip tries to bring Justice to Annville.
The Good
Joe Gilgun again provides the main highlights in this slow but intriguing fourth episode, entitled Monster Swamp with his botched attempt at trying to explain the current situation regarding Jesse's two angelic agents hunting down the power within him, all while carrying an apple pipe. While Jesse continues on still none the wiser on his current predicament, three flashback scenes peppered throughout the episode give a bit more depth to his relationship with his father. While they don't particularly drive the story too much, the answer to the questions that came with our first glimpse of Jesse's father seems to be drawing closer.
Meanwhile, Tulip is driven by revenge in the episode's namesake plot which sees a cold open in which a young girl, Lacie, fall down a swamp hole and die. With Tulip's anger issues resulting in her accidentally throwing Cassidy out a window in a case of mistaken identity, more hilarity ensues as she desperately rushes him to the hospital and even gives him a kiss for good measure before finding out his bloodthirsty secret.
Again this week, Jesse seems to be very restrained when using his power, opting to bide his time and convert Jackie Earle Haley's previously stubborn anti-religious Quincannon. It's a smart power move having a congregation witness this apparent miracle and gives an interesting route for Quincannon's character for next week.
Perhaps the most intriguing piece of information that Monster Swamp gives us is the fact that Flore and DeBlanc are down on earth without permission. Sitting nervously in waiting for Cassidy to bring Jesse to them as they bicker over whether to call up their ambiguous unnamed boss and risk revealing what they're up to.
The Bad
After last week's episode seemingly picked up the pace and powered on with the story, this weeks again drops it slightly. Four episodes in, Jesse's lack of usage on his power is beginning to become a problem. It's also with a heavy heart that we find the Johnny Cash motif has well and truly been dropped.
The Ugly Truth
Another slow burner this week, but with enough entertaining moments (mainly from Joe Gilgun's wickedly dry and sarcastic performance) to keep us going as the plot thickens a touch more.
Review by Johnny Ellis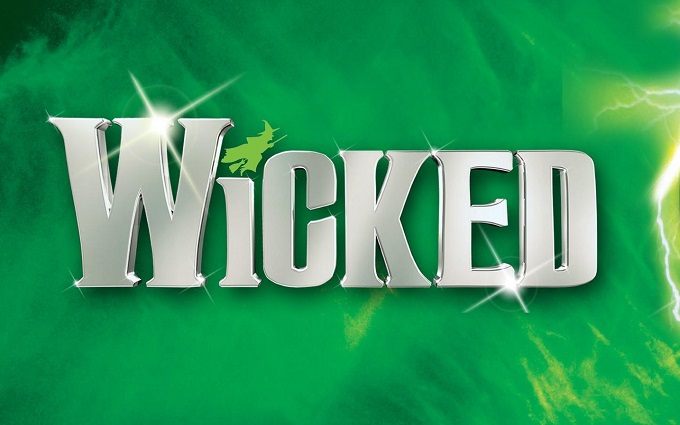 Surprising precisely nobody, West End and Broadway musical phenomenon Wicked is finally going to make it's long overdue and seemingly inevitable transfer to the big screen. The long running musical is based on Gregory Maguire's alternative history take on The Wizard of Oz, re-telling the familiar fantasy tale from the perspective of the witches. The film version has an official release date of December 20 2019 and Billy Elliot helmer Stephen Daldry is directing.
Casting has yet to be confirmed, leaving open the obvious question of whether the film will use any of the amazing original Broadway or West End casts or opt instead for the box office appeal of high profile Hollywood names.