The Plot
An Uncle (Casey Affleck) is asked to take care of his teenage nephew (Lucas Hedges) after the boy's father dies.
The Good
Casey Affleck gives his career best performance in this small but powerful story of family and loss. Set years after a tragedy has befallen him, Lee Chandler (Affleck) returns to his hometown to settle his brother's affairs after he dies. Instead he discovers that he has been named as the legal guardian to his nephew, Patrick (Hedges) and is expected to relocate to Manchester By The Sea to raise him, leaving behind a life of solitude he was content with and returning to face demons of his past.
While Affleck brings an intense sense of loneliness with perfect precision, it is enhanced by the acting skills of Hedges who manages to give as good as he gets alongside Affleck. With Lee unprepared for dealing with bringing up a grieving teenage boy, and Patrick struggling to come to terms with the loss of his father, these two characters bring a melancholy sense of despair between them.
Also of note is the addition of Michelle Williams as Lee's wife, Randi. Williams doesn't get as much screen time as her male co-stars but the time she is allowed is not left to waste with one particularly heart-breaking scene with Affleck becoming instantly memorable before it's even over.
Writer-director Kenneth Lonergan's third directed film manages to bring a cold and desolate story to the screen in every way possible thanks to cinematographer Jody Lee Lipes' (Martha Marcy May Marlene) dull tones of a wintery Manchester By The Sea.
The Bad
As mentioned above, Williams doesn't get much screen time in the films 137 minute runtime, which makes the film feel much emptier than it could have been where she given more room to breathe. Lonergan manages to bring awards worthy performances to the screen which is still a triumph, but the spotlight seems to drown Affleck in the spotlight and only gives Williams the briefest of light.
The Ugly Truth
Lonergan directs this cold and heart-breaking film which succeeds in bringing career best performances particularly from Casey Affleck. While Michelle Williams brings a performance just as strong, it is focused on a little less than it should have been.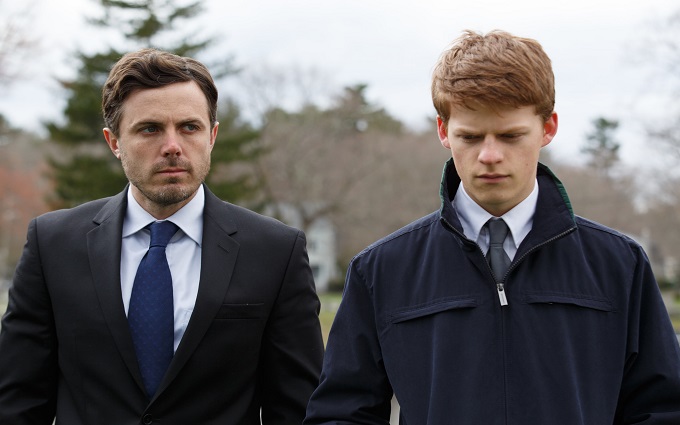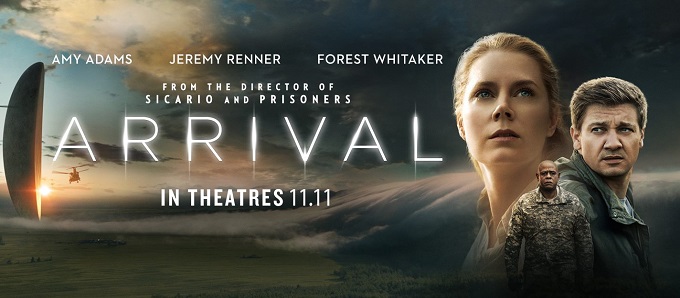 The Plot
A linguist (Amy Adams) is recruited by the military to assist in translating alien communications.
The Good
Unlike most alien invasion movies, Arrival features no real destruction, instead only bringing tension and beautiful cinematography. More Close Encounters than Independence Day. The story kicks off with Amy Adams' Dr. Louise Banks suffering from the loss of her daughter in a truly touching opening sequence which manages to bring immense feeling to the screen thanks in part to Jóhan Jóhannsson's melancholy score which is used consistently throughout, before moving swiftly along to the titular arrival of a dozen separate slender spaceships dotted around various places of the world. With the human race struggling to figure out what their new visitors intentions are, Colonel Webber (Forest Whitaker) enlists the help of Louise and theoretical physicist Ian Donnelly (Jeremy Renner) to translate and converse with the aliens that Ian dubs 'Heptapods' in reference to their seven tentacles.
With director Denis Villeneuve set to bring us his take on the Blade Runner sequel next, Arrival is most certainly a promising precursor to his style of sci-fi filmmaking that gives hope for the much anticipated sequel. The stunning cinematography from Bradford Young, whose previous credits include Selma and A Most Violent Year manage to tease the aliens perfectly while not coming off as cheating the audience of the reveal.
The Bad
Those going into Arrival hoping for action of any sort are sure to be sorely disappointed. Screenwriter Eric Heisserer's script, adapted from Ted Chiang's short story Story of Your Life is instead a thought provoking and at times slow moving but ultimately satisfying story that will stay with you in the same way that sci-fi like 2001: A Space Odyssey does.
The Ugly Truth
Amy Adams leads a well cast film and practically laps them in terms of acting ability. Though it may be too slow and less action packed for some of the more impatient audience, if you stick with it you're sure to have a new film to add to your favourites list.
The Plot
When a young woman (Rooney Mara) unexpectedly arrives at an older man's (Ben Mendelsohn) workplace, looking for anwers, the secrets of the past threaten to unravel his new life. Their confrontation will uncover buried memories and unspeakable desires. It will shake them both to the core.
The Good
Rooney Mara and Ben Mendelsohn give two incredibly strong performances in this adaptation of David Harroway's play, Blackbird. Set mainly in the wide open spaces of a warehouse closing down for the day, Una sees its titular character (Mara) coming face to face with Peter (Mendelsohn) otherwise known as Ray, a convicted paedophile who was locked away for his sexual abuse of Una at age 13.
For the most part, Una relies heavily on its two main actors, with dialogue heavy scenes which are effective thanks to the raw emotions brought by Mara and Mendelsohn.
The Bad
Were it not for its enigmatic lead performances, Una would have been much more effective in a Sunday night slot on ITV than on a cinema screen. While Harroway's script is enthralling, its setting does not translate as well on screen as it does on stage, with Peter/Ray running around the warehouse he works in, attempting to avoid colleagues and his boss while he tries to deal with the sudden arrival of Una.
Meanwhile, Una is left to roam around the warehouse in what feels like a scenario consistently growing increasingly preposterous. Also of note is Riz Ahmed as Scott, a colleague of Peter. Ahmed is, as always, an instantly intriguing character if somewhat criminally underused in this story. Had his character been given more to do than just to lead Una towards the films finale which breaks out of the warehouse, it could have given the whole story more gravitas.
While Una tackles a serious subject, it rarely finds out what route it wants to take and when it does it becomes all the more unsettling. Serving as almost a sex abusing apologist play.
The Ugly Truth
While the initial plot is intriguing, not even its enigmatic stars and the raw emotion they bring to the screen are enough to fill out what is essentially an ITV Sunday night special.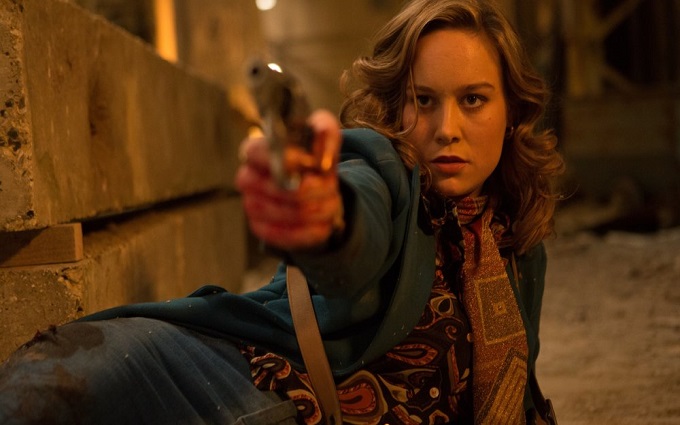 The Plot
Set in 1978 Boston, a disagreement turns into a full-on shootout when a gang of criminals gather in a warehouse for an arms deal.
The Good
Fresh off 2015's High-Rise, director Ben Wheatley teams up with co-writer Amy Jump and returns to the seventies in this star studded action which comes across as Reservoir Dogs on drugs. Cillian Murphy, Armie Hammer and Sharlto Copley lead the cast to begin with, as crooks Chris (Murphy) and Ord (Hammer) who meet arms dealer Vernon (Copley) in an abandoned warehouse to purchase guns from him. Joining them are Sam Riley (Control), Brie Larson (Room), and Jack Reynor (Sing Street), to name a few, who, before long begin a shootout of epic proportions.
It's hard to pick standout performances from the frankly wonderful cast with the violence bringing them all together in one bloody mess, making Free Fire one of the best ensemble pieces you will see this year without a doubt. You can't talk about Sharlto Copley's brilliant performance as the wickedly hilarious Vernon without mentioning the more restrained acting of Armie Hammer's Ord or Jack Reynor's frequently frustrated Harry. Wheatley knows his cast and has highlighted their strengths perfectly with each character.
The Bad
Unfortunately, a fun 90 minute bullet ridden ride in an abandoned warehouse doesn't manage to become anything more interesting. In a post Reservoir Dogs world, Free Fire serves as a wonderful option to double bill the two, with many matching ideas such as the films real-time progress which stays neatly inside the confines of the warehouse. This however makes the film feel much more trapped than something like Reservoir Dogs which at least had a few flashback scenes to fill its story out.
The Ugly Truth
Ben Wheatley deserves credit for his perfect casting of this band of misfits with his and Jump's screenplay managing to find its way through the mess of bullets and blood with ease. It's just a shame that there isn't more meat to the story.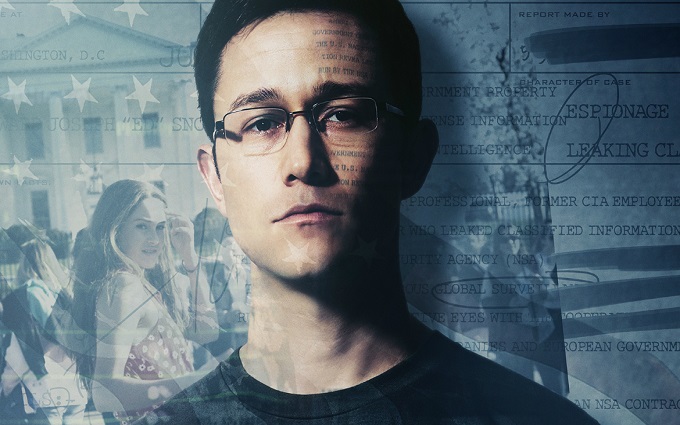 The Plot
The NSA's illegal surveillance techniques are leaked to the public by one of the agency's employees, Edward Snowden (Joseph Gordon-Levitt), in the form of thousands of classified documents distributed to the press.
The Good
Director Oliver Stone brings the story of Edward Snowden to life in this dramatic retelling of actual events. Set between 2004 and 2013, Snowden goes through its titular subjects career from his early days as a patriotic army cadet, through to his work with the NSA and ultimately his whistle blowing which made him a household name around the world. At 2 hours and 14 minutes, Snowden surprisingly feels much shorter. This is thanks mainly to the screenplay, co-written by Stone and Kieran Fitzgerald (The Homesman) which manages to balance the importance of the story with the personal side of Snowden while explaining technical jargon with ease.
Meanwhile, Gordon-Levitt embodies the character perfectly in both looks and emotion. As we see Snowden become increasingly paranoid about the morality behind the going-ons at the NSA, Gordon-Levitt manages to bring a thoroughly believable piece of acting across all boards.
Co-starring with Gordon-Levitt as the journalists and documentary maker respectively, are Zachary Quinto, Tom Wilkinson and Melissa Leo who manage to bring as much as their characters can to the film. Nicholas Cage and Rhys Ifans also join as the faces of the NSA, the former a bitter man who gives the alternative viewpoint for how Snowden's life could have turned, and perhaps Cages best performance in recent years simply due to the fact that he doesn't have enough screentime to really screw it up. Ifans conversely plays the scenery chewing high-level intelligence operative Corbin O'Brian who serves his role as shady paranoia building character effortlessly.
However, with the film obviously revolving around Snowden himself, the real standout co-star is Shailene Woodley as Snowden's girlfriend, Lindsay Mills. Woodley proves herself yet again to be an actress of particular note no matter what she does (even, Divergent…) and brings some true chemistry alongside Gordon Levitt.
The Bad
Those hoping to find a deeper more thought provoking storyline may feel a tad sidelined with this biopic which, as its title suggests, leans much more heavily upon Snowden himself than the real issues at hand. While Fitzgerald and Stone's script does indeed manage to balance the two it is perhaps inevitable that it feels like a documentary, like 2014's Citezenfour would perhaps offer more in the truth and technicalities of the hacking scandal which Snowden does of course still delve into, albeit in a much more popcorn friendly scene involving a Rubik's cube.
The Ugly Truth
Oliver Stone presents a technically faultless biopic which explores the character of Snowden while also managing to explain the importance of the events surrounding him with ease. Those looking for more information would best be suited for Citezenfour.