Preacher Episode Two Review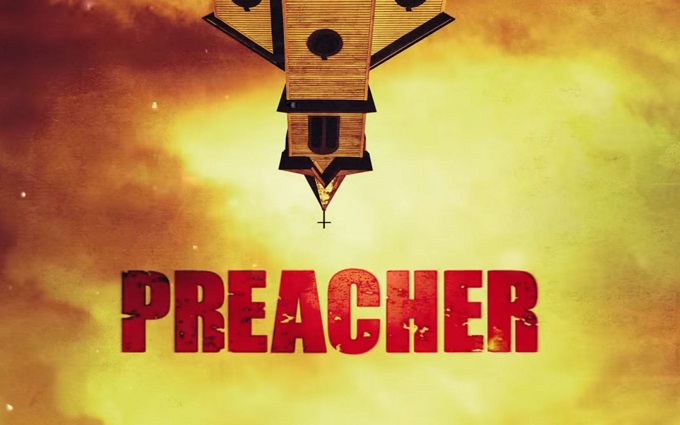 The Plot
Jesse tries to be a 'good preacher', unaware that a mysterious duo is after him…
The Good
Following its strong opening episode, Preacher continues in episode two (titled, See) with the same approach, feeding us bits of information but not handing it over all in one go. Just after having set up the world of the show two weeks prior, See kicks off by jumping back 135 years to 1881 with an intriguing little cold open in which we follow a cowboy in search of medicine for his sick daughter. It's a short scene and doesn't give too much away but it's clear that this will be important further on in the series.
Back in the present, Preacher, having decided to stay with his parish after last episodes run in with the as-yet unexplained see-through alien, baptizes his congregants and continues to get pestered by Tulip as she tries her best to persuade him to accept the mysterious job she has lined up, going so far as to even kidnap him (sort of).
But without a doubt, the highlight this week is another fight sequence, this time involving a chainsaw and set inside the church. While it's not as ballsy as the triple serving of fight sequences we were blessed with in the pilot, it's just as entertaining and even more gory than we've already seen. Plus with Cassidy involved it's obviously got some laughs in it.
On the subject of Cassidy, his character seems to be progressing slightly, with confirmation that his vampire tendencies are quite traditional at least in terms of his relationship to sunlight. While it's not much, this tiny scene is ever so slightly heartbreaking.
And for the second time in a row, Preacher decides to use another Johnny Cash song for it's soundtrack. This weeks selection being 'Rusty Cage' which fits in perfectly though is the only notable song in the episode unfortunately. Here's hoping the Cash trend continues however!
The Bad
While the pilot had some issues which were too early in the show to truly have a bad impact on it, episode two continues the trend slightly and feels slow in its progression. It is only episode two, but as part of a ten episode season, See feels like it's hitting some of the same beats of its predecessor and at times becomes even more confusing, particularly with its approach to the mysterious duo who seem to be intent on doing something to Jesse. Whether that's killing him remains to be seen. If that is their intent they seem to be going such awkward ways at achieving it.
What also remains to be seen is  how exactly the climax of the pilot has impacted Jesse. Not only his newly discovered powers (which, lets face it, take slightly too long for him to discover) but also how they've already caused an incredible feat from the final scene of the pilot. The fate of Ted Ryerson is briefly mentioned so it's clear that the news has travelled back, but it's a shame we don't see Jesse himself hearing of this. Perhaps had he heard sooner, the climax for this weeks episode would have happened sooner too…
The Ugly Truth
Preacher continues to intrigue, even if it feels like it's slowing the pace a bit compared to the pilot. But now that Jesse seems to be finally realizing his powers, perhaps the show will start to gain the momentum it began with.
Review by Johnny Ellis