Rick Astley 50 Album Launch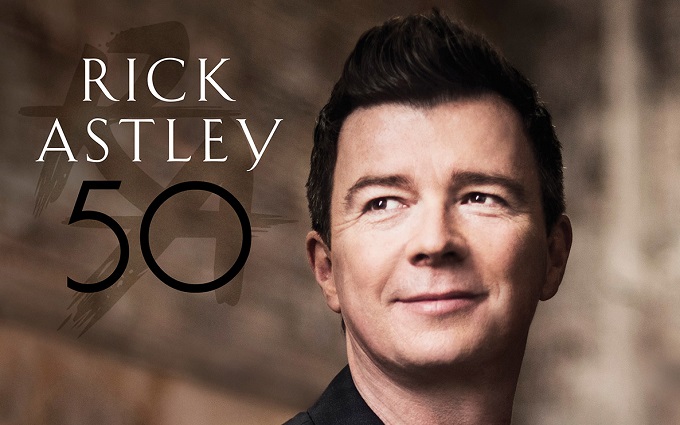 Cult singing sensation Rick Astley turned back time last night to deliver a sumptuous performance of vintage and brand new material at exclusive Soho Venue 100 Wardour Street. Marking the official launch of his triumphant comeback album 50, the ever young pop prince delighted the gathered crowd of lucky journalists and onlookers with an joyously intimate performance.
Moving seamlessly back and forth from his classic hits to his latest material Astley demonstrated that beyond his inescapably iconic pop anthem Never Gonna Give You, Up he possesses a truly impressive vocal power that has only grown with age. Though still sporting a boyish quiff, Astley speaks passionately an humbly about his lengthy singing career. Attributing his enduring success to literally having Angels On His Side, inspiring the title of one of the catchy up tempo additions to his widely praised new album 50.
Astley's earnestly literal approach is consistently evident. The album title celebrates his own 50 year journey and his comeback single Keep Singing is a clearly worded hymn to the cathartic power of perseverance and expressing himself in music. Astley is the first to acknowledge that whenever he sings good things seem to happen for him. That's just a true for the audiences that continue to enjoy his playful presence.
Aside from genuinely boasting a strong soulful voice, what most clearly distinguishes Astley from so many former pop superstars is that he is isn't bitter, jaded  or hopelessly self deluded and clinging desperately to vain  past glories. When Astley speaks he has a self-deprecating northern wit that immediately reassures audiences that he knows exactly what year it is and how fortunate he is to still be performing to eager audiences. It's a rare and welcome thing to have a self aware and upbeat star relishing a new lease of creative life.
50 is an album that places Astley's vocal charms in a proper soulful context. The new tracks, particularly the recent singles, have the pulsing heat of  confessional hymnals. Again it's simply  a relief to see a musical performer evolving in an appropriate and welcome direction, rather than watching an increasingly  forlorn Mick Jagger pouting around on stage alongside Lady Gaga or Selena Gomez. This album isn't a cry for help or attention. It's a piece of work crafted by a musician never perhaps given the proper respect his voice and talents demanded, thanks to having been so affectionately wrapped in bubblegum pop packaging.
It's only fair to acknowledge that if fans are expecting to hear 13 cover versions of Never Going To give You Up, then the new album clearly isn't that. Also if anyone wasn't endeared to the well publicized Keep Singing then in truth the albums consistent tone and style won't leave to much room to change your mind.
That aside seeing Astley on stage is a  pleasure everyone should take given the opportunity and 50 is a worthwhile acquisition for anyone who enjoys good music and an even better comeback story.