BFI London Film Festival 2013 Top 10 Must See Films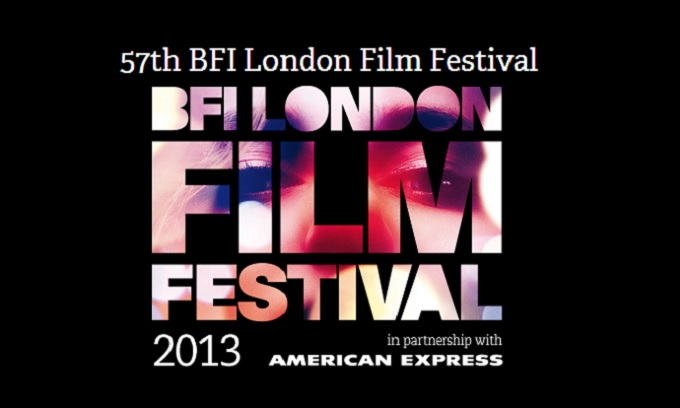 This year's official line up for the BFI London Film Festival 2013 boasts over 230 features, many of which will be receiving world premieres on the red carpet in Leicester Square in the Heart of London. Here's our top pick for the top 10 films you should be sure not to miss at this year's public screenings:
1). Don Jon
Don Jon marks the bold directing debut of Joseph Gordon-Levitt, based on his own provocative screenplay.  The versatile rising superstar takes the lead, directing himself as walking Jersey Shore stereotype Jon Martello. The typically boyish actor transforms himself into a swaggering gym buff meathead, struggling to choose between his unashamed porn addiction and his real life Jersey dream girl, played by a smouldering Scarlett Johansson. Looking beyond easy laughs and lazy stereotypes, Don Jon promises to serve as both a brash love story and a timely comment on the perils of pervasive internet pornography.
2). 12 Years A Slave
Festival favourite Director Steve McQueen adds to his impressive resume (Hunger, Shame) with easily his most ambitious and large scale production to date; boasting an all-star cast which includes Michael Fassbender, Brad Pitt, Benedict Cumberbatch and a career defining turn from Chiwetel Ejiofor. Based on the poignant real life memoirs of Solomon Northup, it's the story of a free man kidnapped and forced into over a decade of brutal plantation slavery prior to the American Civil War. Expect it to a more searing psychological exploration of the true horrors of slavery than either Django Unchained or Lincoln.
3). Only Lovers Left Alive
Director Jim Jarmusch recaptures the aching gothic romance of vampirism with a sweeping tale of lust and longing between two centuries old vampires. The mesmeric Tom Hiddleston plays reclusive undead rock star Adam, while Tilda Swinton plays his former flame Eve. Their passionate reunion after many years of lustful separation is disrupted by Eve's precocious sister Ava, in the tempting shape of Mia Wasikowska. The enviable cast is capable of providing the perfect mix of poised composure and barely restrained rampant passions needed.
*Tom Hiddleston fans should also make sure to check out short film Out of Darkness, with the compassionate star helping to deliver a very important message.
4). Nebraska
Distinguished actor Bruce Dern grabbed the Best Actor award in Cannes for his turn in Nebraska. He plays a cantankerous father taking an ill-advised road trip across the American Midwest with his son, on a doomed quest to claim some obviously fictitious lottery winnings. Director Alexander Payne (The Descendants) spins a sincere tale of sweet and sour self-discovery, balancing biting humour and genuine sadness. Nebraska promises to provide a deeply ambivalent portrait of small-town America that digs beneath sentimental stereotypes but stops short of uncomfortable total despair. It's also worth watching to assess Dern's prospects as an early Oscars candidate.
5).  Gavity
A painstaking  five year labour of love for Director Alfonso Cuaron, Gavity is an equally beautiful and terrifying space adventure that sees two astronauts stranded in orbit after satellite debris obliterates their shuttle. Sandra Bullock and George Clooney tackle the human drama whilst VFX supervisor Tim Webber gives audiences an immersive 3D vision of space unlike anything they'll have seen before.
6). Inside LLewyn Davis
The Coen Brothers bring their unique cinematic melancholy to 1960s folk music, with a predictably stellar cast that includes Carey Mulligan, Oscar Isaacs, Justin Timberlake and frequent collaborator John Goodman.  Expect a rambling homage to the sounds and self-indulgent sullen whimsy of the era. Oscar Issacs tackles lead role duties in a career launching turn as a shambolic musician struggling to pay his way whilst outstaying his welcome with increasingly frustrated friends. A lost marmalade cat and an inconvenient pregnancy help ramp up the drama.
7). Blue Is The Warmest Colour
Headline grabbing Cannes Palme d'Or winner Blue Is The Warmest Colour is a provocative tale of love between two young women. Adele Exarchopoulos and Lea Seydoux give bravely uninhibited performances that sizzle with messy passion and sensuous lust. Director Abdellatif Kechiche stimulated controversy with his intimate taboo busting portrayal of lesbian romance. Going beyond simple voyeurism, the film offers delicate social observation and mesmerizingly intimate moments of sincere turbulent love.
8). The Double
The IT Crowd star Richard Ayoade follows up his impressive directorial debut Submarine with a quirky re-telling of Fydor Dostoevsky's acclaimed novella. It's a strange tale of an unappreciated office worker who finds himself pushed to the brink of madness when a charismatic man who looks exactly like him unexpectedly arrives.  Expect a film laced with wry dark humour complimented by the ensemble talents of Jesse Eisenberg, Noah Taylor, Wallace Shawn and Mia Wasikowska.
9). Under The Skin
Sexy Beast director Jonathan Glazer transforms Scarlett Johnasson into a predatory (occasionally naked) alien femme fatale, stalking the men of Glasgow and the desolate Scottish highways. It's a jarring mix of warped psychosexual fantasy and gritty realism. Filmed on location in Scotland and accompanied by an ominous synth soundtrack expect this to be one of those weird gems that you encounter at the festival and lingers long in your memory after the closing night gala is all done and dusted.
10). Afternoon Delight
In this titillating comedy treat a wealthy LA housewife takes the unlikely step of inviting an alluring sex worker to stay at her home in the hopes of reigniting the passion in her sexually dysfunctional marriage.  Rising Star Juno Temple plays the provocative stripper, whilst Josh Radnor (How I Met Your Mother) and Kathry Hahn play the confused couple. Writer Director Jill Soloway made her name as one of the creative forces behind superb black comedy drama Six Feet Under so carries credible expectation. Expect Afternoon Delight to witty gritty weird and perhaps brilliant.