Warner Bros. plans Gremlins Reboot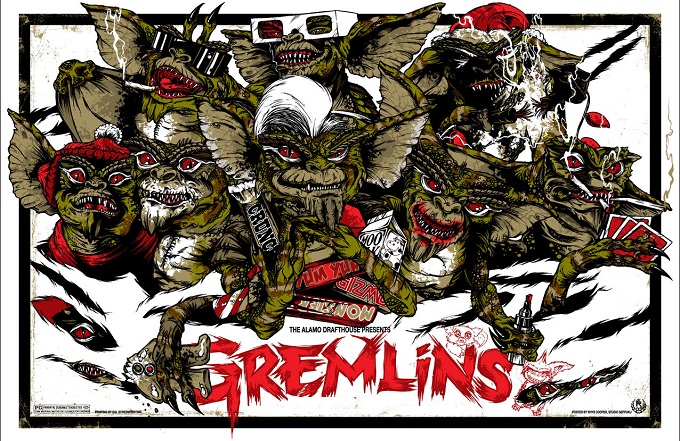 In Hollywood's on-going quest to remake every good idea ever previously captured on film it seemed inevitable that Gremlins would eventually be next in the firing line. The 1984 homage to b-movie magic was produced by Steven Spielberg and told the story of the small American town beset by an army of mischievous monsters after a young boy gets an exotic new pet.
The enduring popularity of the original film and it's zany sequel Gremlins 2 : The New Batch lead to persistent rumour a couple of years ago of a 3D revival. Especially after original Director Joe Dante started experimenting with 3D for his latest film The Hole.
Now after a few years of inactivity fresh rumours are starting to circulate that the much beloved comedy-horror franchise may finally be rebooted. The perceived stumbling block in the past has always been the issue of Spielberg's costly involvement, which the studio sees as crucial. It seems that Warners may finally be ready to make that deal.
It remains to be seen whether the new film would feature any of the original cast or be a clear cut rebooting. But Gremlins star Zach Galligan previously told us he'd be more than happy to reprise his role as Mogwai owning Billy for a third Gremlins adventure.
Full interview below: