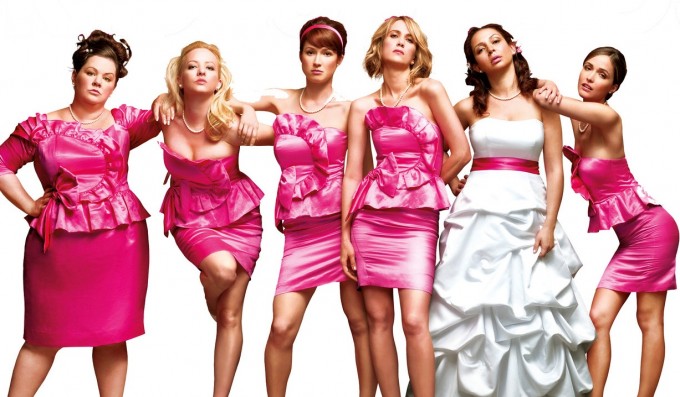 Bridesmaids director Paul Feig is in negotiations to direct a new Disney comedy film starring Reese Witherspoon called Wish List.
The basic premise of Wish List is that a high strung career woman (Witherspoon) has her life thrown into chaos when a list of her childhood wishes start to inexplicably come true. No doubt with 'hilarious consequences' which ultimately teach us all a valuable lesson of some kind about what really matters.
Wouldn't it be amazing if it turns out it's not money and her high powered career that matters after at all but actually some variety of love and friendship? You almost never see that kind of edgy storytelling in a Disney film.
Wish List is  a  long gestating project with a screenplay that has been passed around amongst a variety of screenwriters over the past ten years. Worryingly those writers have also been collectively responsible for films like Tooth Fairy and Alivn And The Chipmunks: Chipwrecked.
Director Paul Feig is already also attached two new films The Better Woman and Smooth Operator, but he's not yet committed to taking on the responsibility of making the Bridesmaids sequel studios are greedily demanding someone makes. He did recently pass on the opportunity to take on the third Bridget Jones film though. So there's evidence he' exercising at least some discretion on how best to take advantage of Bridesmaids colossal global box office success.
In addition to Bridesmaids, Paul Feig also created the superb but short lived cult TV series Freaks and Geeks, that helped launch the careers of James Franco, Seth Rogen and Jason Segel. So we'll keep an eager eye on what he does next in any case.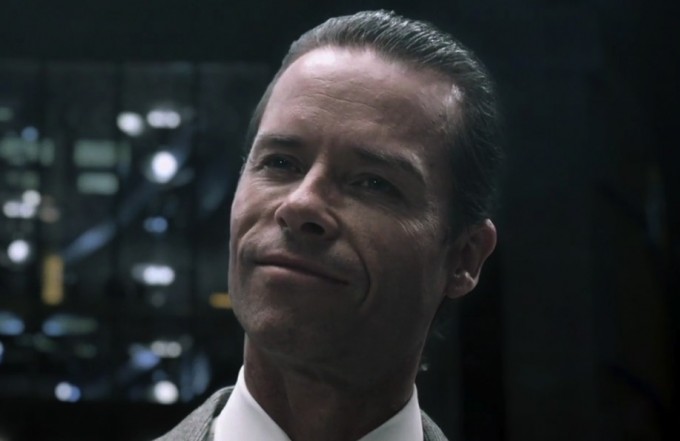 Guy Pearce has officially joined the cats of Iron Man 3 alongside returning franchise stars Robert Downey Jr, Gwyneth Paltrow, Don Cheadle and recently cast Ben Kingsley.
Guy Pearce is currently on battling space thugs in cinemas in sci-fi action adventure Lockout and later this year he's playing malevolent technology tycoon Peter Weyland in Ridley Scott's much hyped and anxiously awaited Alien prequel Prometheus.
The next Iron Man film directed and co-written by Shane Black, will be based upon the six issue run of comics from Warren Ellis, Iron Man:Extremis. The next instalment will have a plot based strongly around nanotechnology and a new villainous adversary for Tony Stark, widely expected to be Iron Man's most familiar comicbook nemesis the Mandarin.
Iron Man 3 is set for release on May 3 2013 with filming due to start in North Carolina next month.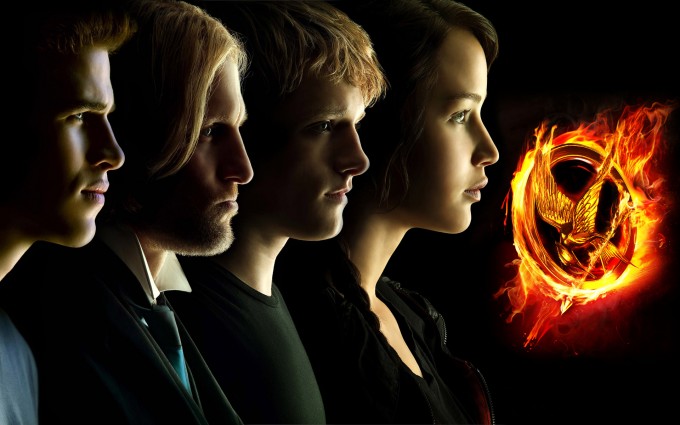 Water for Elephants director Francis Lawrence has apparently beat out competition from David Cronenberg and Bennet Miller(Moneyball) to land the job directing Hunger Games Sequel Catching Fire.
Francis Lawrence has previously directed supernatural comic book adaptation Constantine and zombie apocalypse action flick I Am Legend. Though Lawrence has worked with huge stars like Robert Pattinson, Keanu Reeves and Will Smith; Catching Fire will represent a major step up for him as Lionsgate trust him with their massive new franchise.
Lawrence also has a background in music videos and is notably the man personally responsible for giving us the enduring image of sweaty writhing Britney in the "I'm A Slave 4 U" video.
Lionsgate apparently made their choice largely because the director has an open schedule and seems confident about meeting the tight deadline demands for the latest Hunger Games film.
As previously reported Gary Ross declined to come back for Catching Fire because he wasn't confident about finishing filming on the project by January 2013. Star Jennifer Lawrence is already committed to start filming the X-Men first class follow up next year an Catching Fire already has a November 2013 release date set.
All we can say is good luck Mr Lawrence and may the odds be ever in your favour.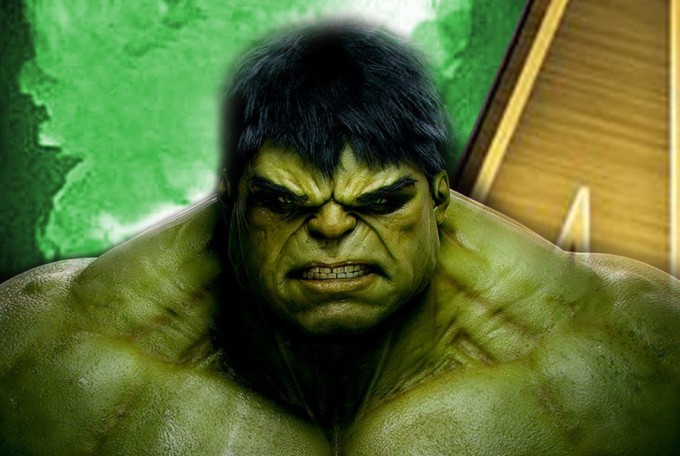 Speaking at  fan Q&A in London the day after the London Premiere of Avengers Assemble Mark Ruffalo who plays the not so jolly green giant the Incredible Hulk and producer Kevin Feige spoke about the possibility of a new Hulk movie inspired by the very positive reacton to the latest re-invention of the popular   superhero.
Asked if he though there was any room left to develop the character in further adventures Mark Ruffalo revealed
"With the producers blessing I'm going to try and get Joss Whedon in a room to work out what could be a new standalone Hulk movie."
When questioned directly as to whether or not there were any firm plans in place for a new Hulk movie, Marvel producer Kevin Feige responded positively that
"In-between all the red carpet interviews over the past few days Mark Ruffalo and I have been starting to talk about how to take all of this good will and forward momentum from the Avengers and turn it into a solo Hulk movie. When that would actually be… who knows. But the conversations have definitely started!"
Although it likely that Joss Whedon wouldn't necessarily direct any subsequent Hulk movie, it's reassuring the Marvel is now looking to him to help guide the future of their flagship Avengers  franchise and it's individual characters as well.
Asked about other long rumoured projects like Ant Man and Black Panther, the Marvel producer gave these updates
"Edgar Wright and Joe Cornish have written a very good draft of a script. They've been working on it for three or four years. I met them at comic con right after Shaun of the Dead came out. They've made some other great films since then and I do think this summer we'll see some forward momentum on that.

"We've had a draft script for Luke Cage that we've had for a number of years and a draft on Black Panther more recently. I'd love to bring the both to the big screen but I just don't know when yet. AKA Jessica Jones is being developed as a television series. No update but yet but it is in active development."
The Marvel producer was also questioned over whether or not the recent team up of Disney and Marvel would result in any animated superhero adventures
"Well you may notice that nothing's been announced yet, but certainly logic would dictate that when you have our characters and their amazing animation team together, certainly there's been discussion about that. I don't know when but it would be amazing if that could happen someday."
Finally addressing the issue of whether or not  Marvel will try to get back the rights to characters like Spiderman, X- Men, Fantastic 4 the producer revealed that
"The ones that could come back to us have. The contracts are very specific and we're talking years and decades in terms of those contracts. The good news is the Amazing Spiderman that Sony is working on is an excellent movie and I really liked X-Men First Class that Fox did. So if things continue like that I think we're in good hands."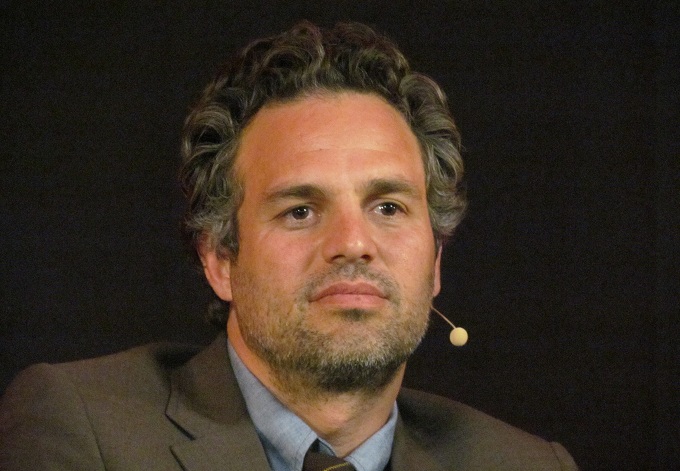 Mark Ruffalo plays The Hulk in the new Avengers Assemble movie and he joined producer Kevin Feige for a Q&A with fans in London the day after the film's European premiere. He talks about stepping into his friend Edward Norton's shoes to take over the superhero role, his experiences of making the film and whether or not there will be a new solo film adventure for The Hulk…
Did you feel under pressure taking on The Hulk?
The fans hold Hulk very dear and have a lot of strong opinions about who should, or should not be playing him. I've never had a performance of mine that has been reviewed so much before I'd even shot a single frame of it. It was a little terrifying but it's been a really nice acceptance that I've received from them.
What excited you about the role?
What was wonderful about this opportunity was that it's the first time someone has been able to play both Banner and the Hulk. Only because with the new technology we've got to a point where that's possible with motion capture suits and CGI.
When I started preparing for this Joss and I talked a lot about the television show from the 70s. I sat down and watched it all with my own son. He' ten years old and after we started watching it he came to me and said "Papa, he's so misunderstood!" that was it to me, that was why I loved the Hulk growing up. It's like you have this kid full of all this energy, passion, anger and frustrations… all these things are boiling away inside his body right at the time when people are saying behave yourself! So I have my own little Hulk at home and I dedicate this performance to him.
Did you take this role as part of a conscious decision to do something you haven't done before?
There's an interesting perception about actors that we actually pick the roles we get. But more often than not we're actually picked for them.  So it wasn't a conscious decision to finally do something like this. It was just a matter of timing and waiting for someone like Joss to come and say "hey do you want to do this?" I was as surprised as anyone else that he was asking me to do it. But if I saw myself playing any part like this, ever since I was a kid I was attached to the Hulk.
Did you talk to Eric Bana or Edward Norton about the character before you started filming?
Let me start by saying I have a great admiration and respect for both those actors and this movie is just a continuation of those performances. It's just an older more tired and world weary version of Banner who's finally gotten tired of running and wants to turn and face his demons.
I am good friends with Ed Norton in particular. I did call him up when all this all went down and said "Look Man I need to get your blessing". I needed to let him know that I didn't want to tread on his territory. He told me it was okay he said you have to do it. He made a joke that it's going to be our generations Hamlet; it's going to be the role we all get a chance to play.
Do you enjoy playing Hulk or Banner more?
I love them both… they're my babies!
Why is Banner so reluctant to join the Avengers?
Well in the past he's been known to cause a bit of a mess. He doesn't like that about himself. He's not sure it's going to be any better this is time around. He's the only hero who doesn't want what he has. It's caused him a lot of problems and at this point in his personal journey there's a lot of sadness about the life he never got to have. There's at least one moment where he references having a family and that was something Joss and I definitely talked a lot about. He's not a sad sack kind of character, but there's definitely a certain melancholy because of the situation he's in. He's never got to have a family or a woman, someone soft and cuddly!
How important was Joss Whedon in convincing you to join the team?
I've said this before… there are a hundred reasons why this movie shouldn't work and one reason why it does… Joss Whedon.  From the very beginning it was a very collaborative process. In our first meeting he sat there with a notepad and took down all the ideas I had for doing things.
For example when we first meet the Hulk he's in the slums of Calcutta. When Joss asked me where do you think Banner is I said I think he goes to the one place in the world where there's so much human suffering that he can't for a second feel bad about his own situation.
What was your experience of filming like?
It's strange, I made my parts of the movie completely by myself as far as the Hulk goes. I spent some time on set with the cast but for all the fighting it's motion capture and CGI. I was doing that by myself with the geniuses at ILM.
The first time I got into my motion capture suit it was pretty unflattering. I call it the man cancelling suit! You stick out everywhere you shouldn't and don't stick out anywhere you should.  But then I met with another animator and we just wrestled and fought for two and a half hours. It's the best job in the world. As physically demanding as it was, It was also a blast!
How does it feel when you did get on set with all your other co-stars?
I looked at them and it's like "Oh my God what am I doing here? I'm like the only one who doesn't belong." That seemed to be how I felt through most of the shooting which actually worked really well for Banner.
Where would you like to take the Hulk for further adventures?  Do you have any ideas?
With the producers blessing I'm going to try and get Joss Whedon in a room to work out what could be a new standalone Hulk movie.