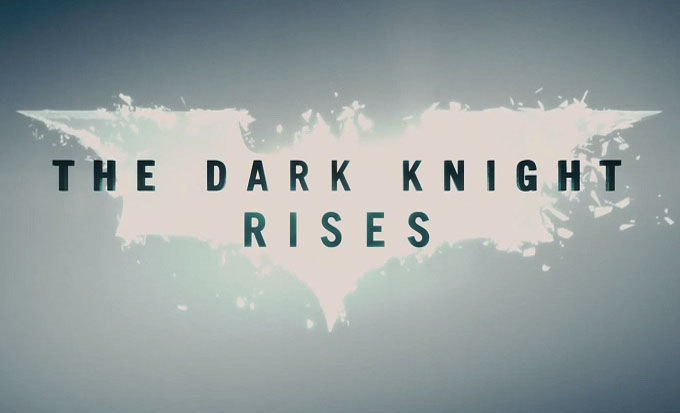 The latest and greatest of trailers for The Dark Knight Rises arrives today to remind us all of Christopher Nolan's genius. Packed with more Bane menacing, Catwoman smoldering and plot hints than previous teasers it's 2 minutes 19 seconds of awesome.
In more detailed analysis, the third and perhaps final trailer for this summer's biggest film provides a lot more insight into Anne Hathaway's role as Selena Kyle aka Catwoman. In the comics and past big screen interpretations, the relationship between Catwoman and Batman was always ambiguous, constantly shifting between adversaries and allies.
While the previous trailers seemed to suggest she might be leaning to the dark side this time, it's very clear from the new snippets of dialogue and action that Dark Knight Rises will follow that familiar arc. She will be fighting alongside Batman and most likely providing some catsuit clad romantic undertones.
The new trailer also gives us a first taste of Joseph Gordon-Levitt as mysterious new character John Blake. It's clear again that he's  going to another friend for Batman and from the looks of his attire may be a young cop.
Fanboys are already busy speculating that he may be being groomed as a successor for the vacant Batman position  after Bruce Wayne and Christian Bale leaves the franchise. Director Christopher Nolan will also of course be stepping away after this third installment leaving an unenviable task for whoever the studio finds to keep the multi-billion dollar franchise alive.
As for Tom Hardy's  musclebound villain Bane, the new trailer reveals that in addition to his already well known penchant for blowing up American Football games, he also enjoys demolishing bridges and exploding buildings. His proud announcement in this new clip that he is Gotham's reckoning, combined with his previous pledge to reduce the city to ashes and an obvious hatred of Batman, may trace back to the events of Batman Begins.
In conclusions the new trailer promises full out war on the streets of Gotham unlike anything before.
See it for yourself below: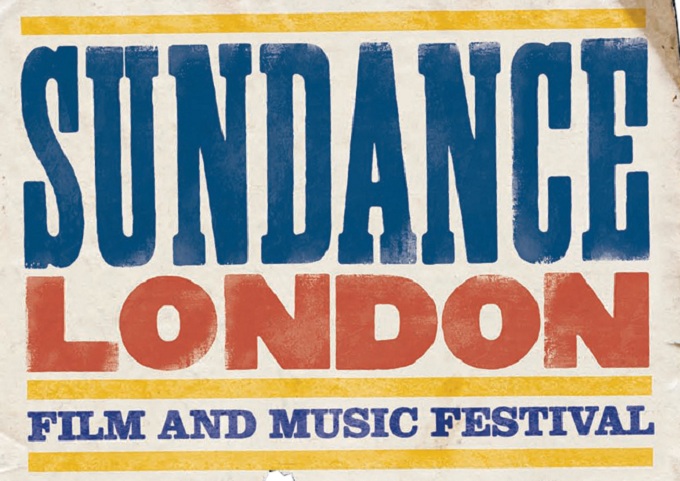 The first-ever Sundance London film and music festival came to a close last night, capping off four days of film screenings and music performances hosted by Robert Redford, Sundance Enterprises, Sundance Institute and AEG Europe, with the support of Presenting Partner Sony Entertainment Network. The festival closed with an intimate performance by Rufus and Martha Wainwright following the World Premiere of Sing Me The Songs That Say I Love You ~ A Concert for Kate McGarrigle, Lian Lunson's film about the music of their mother, folk singer Kate McGarrigle.
Robert Redford, President & Founder of Sundance Institute, said:
"Sundance London marked our first time hosting an event in the UK, and we are grateful to all our supporters and collaborators for the reception we received. These four days have seen features, documentaries and live events with insightful filmmakers and musicians, as well as passionate audiences in attendance."
Alex Hill, Chief Finance and Strategy Officer of AEG Europe, owner and operator of The O2, adds:
"The feedback to our hosting Sundance London has been terrific. We set out to bring a slice of the Sundance Film Festival to London and if the audiences' positive reaction is anything to go by, there's obviously a real appetite for this kind of festival in the UK. The unique content of Sundance London, featuring a stunning film programme, amazing music performances and discussion panels, has brought new audiences to The O2 and allowed us to showcase the venue as a truly multi-purpose entertainment destination."
Sundance London provided an array of film premieres, live music performances, discussions and panels with guest speakers. Opening the proceedings on 26 April, Robert Redford and 12-time Grammy Award winner T Bone Burnett led a fascinating discussion on the magical relationship between film and music. The two shared their recollections of achieving great musical moments with the many filmmakers, actors and musicians they've collaborated with throughout their storied careers. Nick Hornby moderated the event, which also featured performances from Guillemots and Glen Hansard.
Making their UK premieres at Sundance London were 14 fiction and documentary features as well as eight short films from the 2012 Sundance Film Festival in Park City, Utah, U.S.A. Those films included The Queen of Versailles by Lauren Greenfield, Liberal Arts by Josh Radnor,Chasing Ice by Jeff Orlowski, The House I Live In by Eugene Jarecki, Under African Skies by Joe Berlinger, and SHUT UP AND PLAY THE HITS by Dylan Southern and Will Lovelace.
The four Special Events at Sundance London were: an intimate performance by Rufus and Martha Wainwright following the world premiere of Sing Me The Songs That Say I Love You ~ A Concert for Kate McGarrigle; The debut theatrical screening of Coming Up For Air; a screening of the documentary HARMONY about the three decades of work by HRH The Prince of Wales to combat climate change and the global environmental crisis; and the 25th anniversary screening of River's Edge, which first premiered at the 1987 Sundance Film Festival.
Music was featured prominently at the festival. In addition to showing several music-themed films, Friday night saw Tricky and Martina Topley-Bird reunite to perform the album Maxinquaye, and Placebo gave an electrifying performance to a sold-out crowd on Saturday night. Among the artists that performed in the festival's Music Café at festival hub the Inc Club at The O2 were Beatrice Andersen and Seye.
Multiple panels on the creative process of independent filmmaking also took place at the festival, reflecting the year-round work of Sundance Institute. Events at the festival's Cinema Café included guest speakers such Gina Rodriguez (Filly Brown), Sheldon Candis and producer Jason Michael Berman (LUV) in a relaxed and conversational setting. Also at the Cinema Café was a Table Read of FARMING, directed by Adewale Akinnuoye-Agbaje (GI Joe, The Bourne Identity, LOST,OZ) and with a cast that included Ashley Walters, Marc Warren, Minnie Driver and David Harewood.
Sundance London took place 26-29 April at The O2. For more information, visit www.sundance-london.com.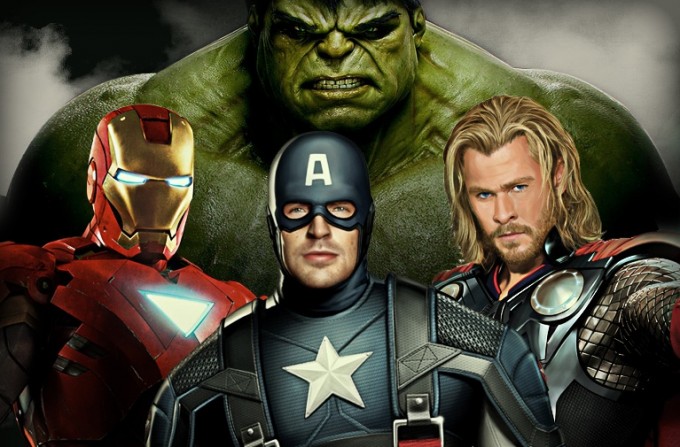 Surprising nobody, Avengers Assemble smashed in at No.1 at the UK box office with a phenomenal Hulk sized 4 day weekend of £15.8 million. Audiences flocked to be first to see the ultimate superhero mash-up, making it the biggest opening for a superhero movie in the UK of all time and the second biggest 4 day weekend ever (behind Harry Potter and the Order of the Phoenix £16.5m).
Despite sounding suspiciously like something you'd buy from superhero Ikea, Avengers Assemble has already taken more than the entire UK box office runs of The Hulk (£8.29m), Captain America (£9.5m) and Thor (£14.05m).
The international box office totalled a massive $178.4 million and saw Marvel Avengers Assemble open at No.1 in all 39 countries released so far, with many countries seeing their biggest opening weekends of all time, including Mexico, Brazil, Argentina, Ecuador, Peru, Central America, Bolivia, Hong Kong, Taiwan, Malaysia, New Zealand and The Philippines.
Marvel Avengers Assembles Hollywood talent including Robert Downey Jr. as Iron Man, Scarlett Johansson as Black Widow, Chris Evans as Captain America, Mark Ruffalo as The Hulk, Chris Hemsworth as Thor and Jeremy Renner as Hawkeye.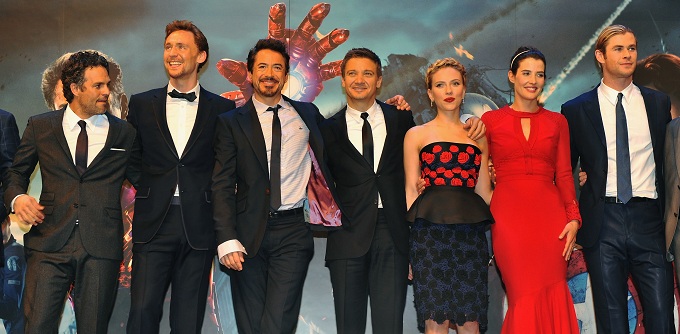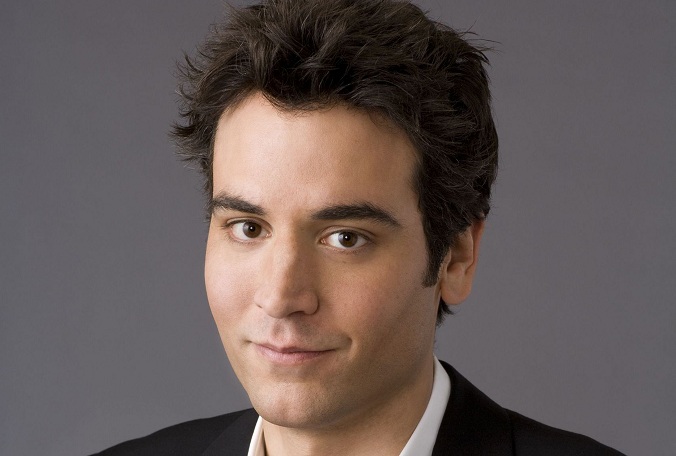 How I Met Your Mother star Josh Radnor walked the red carpet at the UK Premiere for his new film Liberal Arts at Sundance London and spoke to us about THE question… just who is Ted Mosby's wife? Josh explains who he thinks it is and why he's tried so hard out avoid finding out too much.
Liberal Arts is written, directed and stars Josh Radnor as a newly single bookish New Yorker who returns to his alma mater for his favourite professors retirement dinner. A chance meeting with Zibby (Elizabeth Olsen) – a precocious classical music-loving sophomore – awakens in him long dormant feelings of the possibility of love and connection.
Liberal Arts also stars Richard Jenkins, Elizabeth Reaser and Alison Janney.
Check out our full interview with Josh below: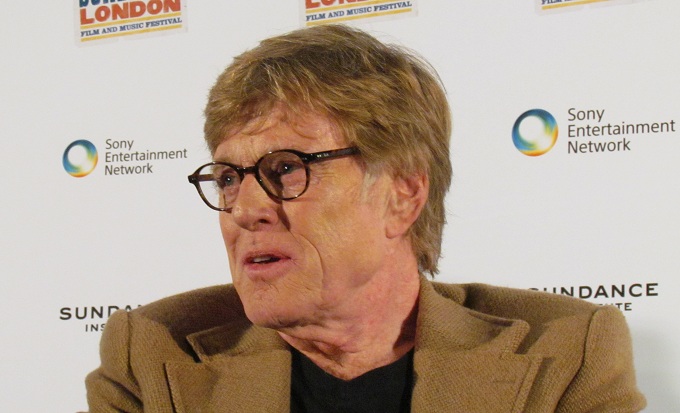 Robert Redford launched the first ever Sundance London Film and Music Festival at the O2 arena today. The four day festival will showcase the very best in live music and independent cinema. Featuring UK premieres for an exciting  range of award winning documentaries, dramas and short films.
In the full 20 minute interview below, screen icon Robert Redford talks about why he wanted to bring Sundance to London, the spirit of the festival and the tension between Hollywood and Independent cinema.
The accomplished actor & Director also talks about the importance of government support for Independent cinema and slams David Cameron's recent comments that British production companies should focus exclusively on "Commercially viable projects"