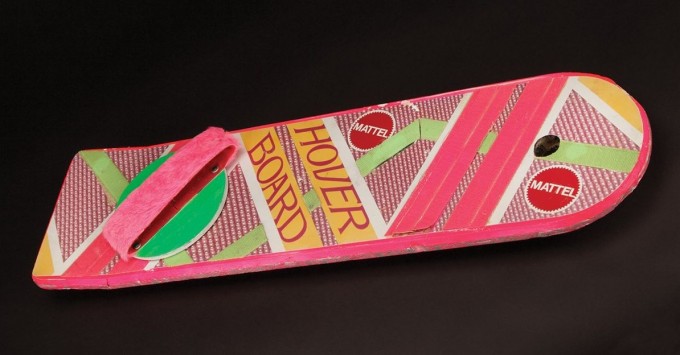 For years scientists around the globe have been hounded by one great unanswered question. "Why hasn't anyone invented the Hoverboard from Back to the Future part 2 yet?"  Finally Toy makers Mattel have decided to step in to save nervous scientist from geeky lynch mobs.
From March 1st this year they're going to be taking orders for a costly 1:1 scale replica of the legendary floating skateboard.
But before anyone starts handing out Nobel prizes, there is one slight flaw in Mattel's otherwise flawless reproduction. The Mattel Hoverboard won't actual Hover.  Unsurprising but nonetheless… bitterly disappointing.
Basically instead of the exhilarating joy of flying through the air, dejected fanboys will have to make do for the time being with some whooshing noises and sliding around a bit.
Let's just hope someone at least invents a real lightsabre soon. It's 2012 science people, time to play like champions!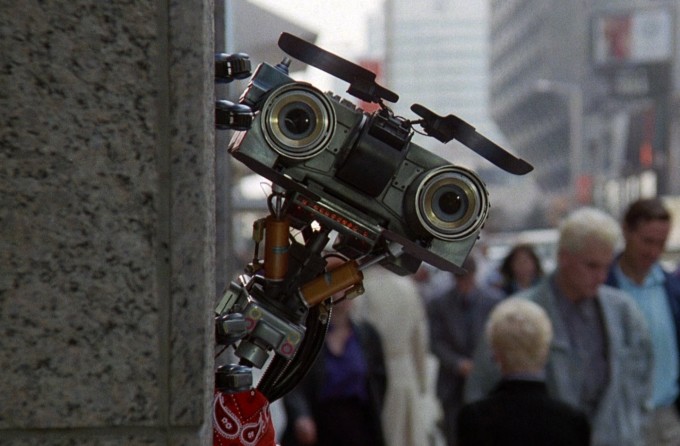 Breaking News of yet another modern update of a 80s sci-fi favourite,because apparently the mid-eighties is roughly when people stopped having original ideas.
Dimension Films' Short Circuit remake now has a writer attached to help Alvin and the Chipmunks director Tim Hill in his efforts to somehow get a CGI robot to look more convincing than the real robot from the original
The thankless task of re-writing the tale of an escaped government robot has been handed to Matt Lieberman, an assured graduate of the "Disney writers program". Although so far he's onlymanaged to actually write a straight-to-video Doctor Dolittle spin-off Tail to the Chief.
Apparently for now "Details of the new version are being kept secret."  This can be readily translated to mean they haven't figured out any obvious ways to improve or update the original just yet. But trust us Dr Jones we have our top people working on it. Top people
I suppose their probably trying to work out if they have the budget to get Robin Williams or if they're just going to have to settle for trying to convince Russell Brand it would be fun to have some saucy robot adventures for quick cash.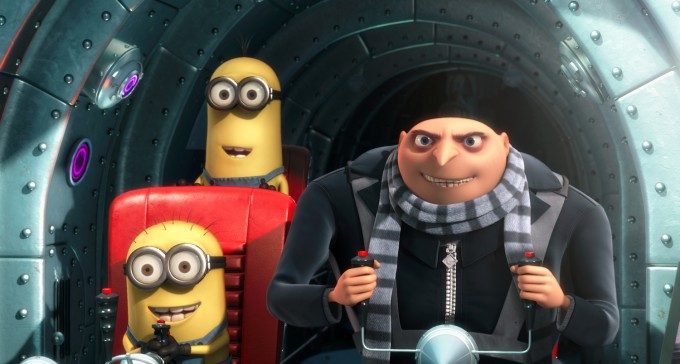 Future bond baddie Javier Bardem recently abandoned his voice acting duties in Dreamworks villainous animated sequel Despicable Me 2. But the latest news is that The Godfather himself Al Pacino will be now be joining the cast instead.
In Despicable Me,  Gru a struggling superhero of vague Eastern European origin voiced by Steve Carell, adopts three adorable orphans, prompting him to turn over a new leaf and realise there's more to life than just conquering the world.
Vicky Christina Barcelona star Bardem had been in negotiation to play a brand new threat called El Macho, who has a child called Machito. There's no word yet on whether Pacino is directly taking over that role, but given the state of the production schedule for the new film, there probably won't be much chance for any major script changes at this stage. Especially since the sequel is due out next year.
While there has been no confirmation on other casting just yet, we'd expect the likes of Russell Brand and Julie Andrews to return. Despicable Me 2 is currently set to arrive on June 28, 2013. You should have your army of minions put the date in your calendar for you.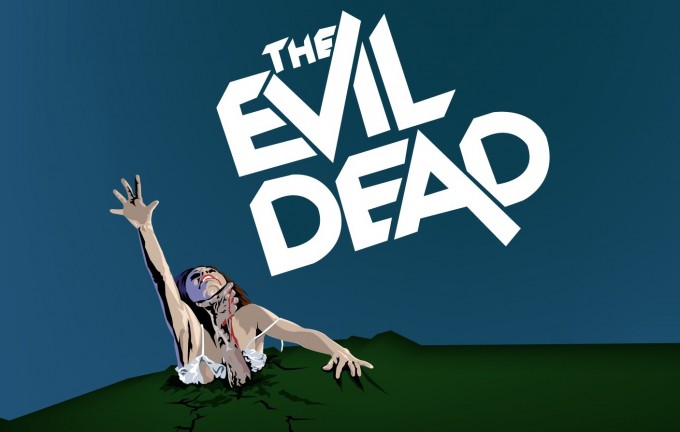 Lily Collins daughter of classic pop crooner Phil Collins and the bushy eye browed star of upcoming snow white flick Mirror Mirror recently jumped ship on planned Evil Dead Re-make, allegedly due to scheduling conflicts. Or perhaps due to a sudden realisation that rebooting a cult classic low budget horror franchise would not end well.
But don't panic, she's now reportedly been replaced by someone else you probably won't have heard of. Jane Levy previously seen in the American version of hit Brit TV show Shameless has now stepped into the ill-advised shoes of the film's lead role. She'll be playing Mia, a former drug addict trying to clean herself up in a remote woodland cabin but unfortunately encountering the forces of the dead, which are coincidentally quite evil.
Red Riding Hood actor Shiloh Fernandez has also apparently joined the Fede Alvarez directed reboot. No word on which character he'll be playing but it's a safe bet he'll probably look a bit like a smug gap model.
The original Evil Dead films were directed by Sami Rami (Drag Me to Hell & Spiderman trilogy) They followed wisecracking goofball hero Ash (played by b-movie legend Bruce Campbell) as he fought the foul armies of darkness armed variously with his bare hands, a shotgun and a high powered chainsaw.
The original trilogy is a masterpiece of inventive independent film-making, packed with schlocky self-aware horror humour. Sami Rami has spent years talking about making The Evil Dead IV, which would see Bruce Campbell return as Ash for a sequel that would continue the original story. How this remake affects that remains to be seen.
A successful reboot could re-invigorate the fan campaign for a fourth instalment, but a bad flop could kill any studio interest in the series once and for all.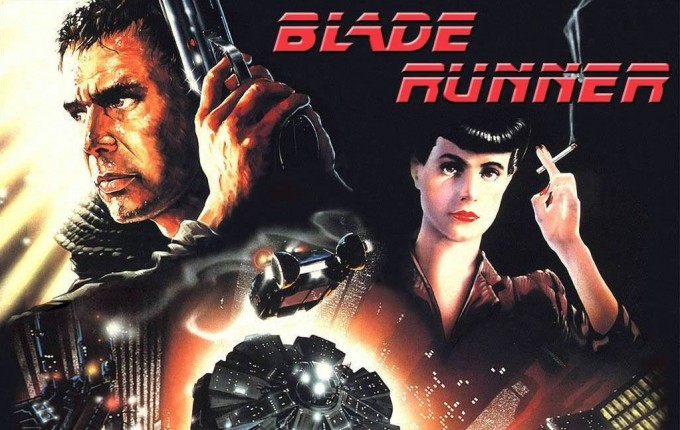 Following his Alien prequel Prometheus, Ridley Scott is once again set to return to his back catalogue of classic sci-fi noir for a planned sequel to Blade Runner. The original film followed a rough edged detective in a grim dystopian future who reluctantly accepts a final assignment hunting down a group of dangerous escaped androids. It was based on the novel "Do androids dream of electric sheep?" written by master sci-fi author Philip k. Dick.
Harrison Ford was reportedly in early talks to join the film in some capacity. Despite Ridley Scott's claim that the sequel would be made "not with the past cast, of course," and producer Andrew Kosove, already said last year:
"…if you're asking me will this movie have anything to do with Harrison Ford, the answer is no. This is a total reinvention, and in my mind that means doing everything fresh, including casting."
Responding to the rumours Alcon Entertainment has confirmed whatever Ridley Scott's new Blade Runner turns out to be, Harrison Ford almost certainly won't be in it. Andrew Kosove again confirms
"It is absolutely patently false that there has been any discussion about Harrison Ford being in Blade Runner. What we are trying to do with Ridley now is go through the painstaking process of trying to break the back of the story, figure out the direction we're going to take the movie and find a writer to work on it. The casting of the movie could not be further from our minds at this moment. It's like asking if we're going to make the sky red or blue. There has been no discussion about it. In advance of knowing what we're going to do, I suppose you could say yes, [Ford] could [return]," Kosove admits. "But I think it is quite unlikely."
"What Ridley's doing in Prometheus is a good template for what we're trying to do," Kosove says. "He created something that has some association to the original Alien, but lives on its own as a standalone movie."

If he did feature as his original character it might finally put an end to decades of fan debate about whether or not his character Deckard was actually supposed to be an android himself. Ford has always maintained that Deckard was human while Scott has confessed he always envisioned him as being an android.

The original film is notoriously ambiguous on this point. Despite the fact that there have been seven different versions of the film released over the years none of them ever killed of the debate. Perhaps one way or another, this new film might finally do just that.