Elizabeth Olsen Talks American Old Boy Remake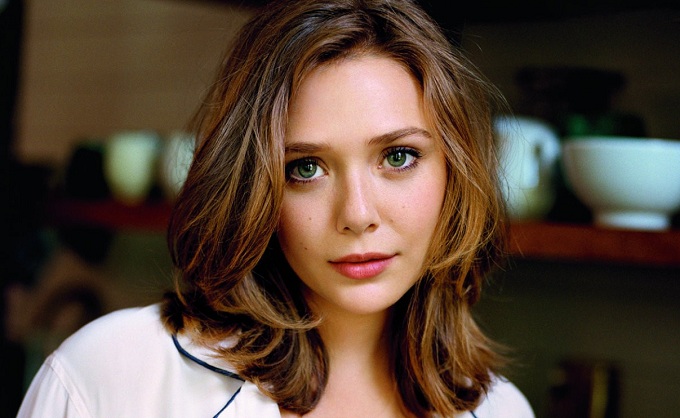 Elizabeth Olsen spoke in London yesterday to promote the release of Liberal Arts; her new romantic comedy written, directed and co-starring Josh Radnor (otherwive known as How I Met Your Mother leading man Ted Mosby). At the Q& A event following a preview screening at the Gate cinema in Notting Hill, the beautiful young star spoke about what fans can expect from the  American remake of Asian cinema favorite Old Boy 
"It's so funny because we start rehearsals like a week from tomorrow but it's been a really  awesome process because we've already been a part of it since sort of the beginning of the year. We started working with the writer as a group so it evolved with everyone attached. I've never been a part of anything like that before so it has been awesome. What you can expect is that it's going to satisfy everything, it has everything that's satisfying about the original, but it's also ten years later and Americanized."
Olsen stars in the new verion alongside Josh Brolin, Samuel L. Jackson &  Sharlto Copley, with the film being directed by Spike Lee. She also went on to address fan concerns about exactly what Americanizing the popular original film actually meant.
"I do think that there are certain things culturally that you can accept story wise maybe more so. Like a modern audience today if they know nothing of the original they might think how can you use that as an excuse, sort of thing. So it's a little more psychologically deep. But I'm nervous and so excited. It's really such a phenomenal movie but ours is different, it's not a remake, it's like Let Me In and Let The Right One In, how they approached that."
As for how she's approachign her role, she admitted that unlike her recent performance in Liberal Arts that was closely linked to the script, she might be taking more creative licence in Old Boy. Although she'll be avoiding any method acting.
"With something like Martha Marcy May Marlene or what I'm going to do in Old Boy you have something on the page but then you have to analyse everything that's not on the page so that there's something else that the audience doesn't get to see but maybe they feel it. Also it makes me have a lot more fun analysing the sorry. But I'm not someone who lives with the character or anything. I really approach everything as being action based. I focus on who I'm working with and my character, what we need or want them to do."