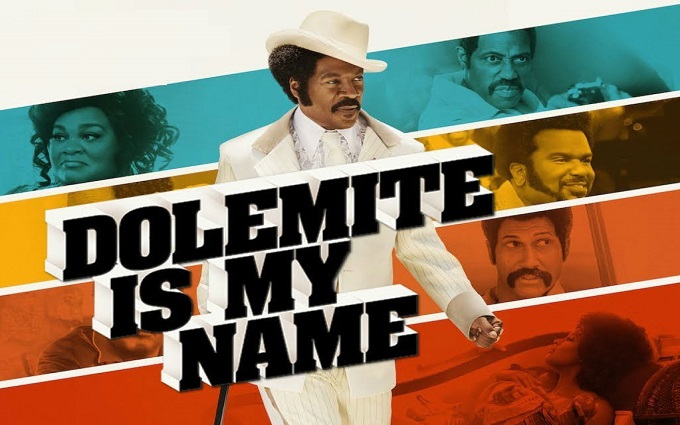 The Plot
The true story of how charismatic showbiz failure Rudy Ray Moore launched one final bid for stardom through his flamboyant new alter ego Dolemite. Setting out on a seemingly impossible quest to turn his wisecracking foul mouthed creation into a bone fide cinematic icon and household name superstar.
The Good
Eddie Murphy was once one of the most electrifying forces in stand-up comedy and an undisputed big screen icon. His machine gun paced wit and flamboyant flair for character acting saw him serving up countless comedy classics, often while playing multiple roles. Sadly a string of increasingly lacklustre box office efforts saw his star wane considerably, leaving him better known to a younger generation for his easy payday work as Shrek's donkey sidekick. This real life trajectory all makes Murphy's portrayal of a washed up comedian with fading last ditch hopes of achieving true stardom feel more poignant and deeply personal than it otherwise would have.
Beyond this obvious case real world symbolism, Murphy is also just simply a perfect fit for Rudy Ray Moore. Murphy is expertly capable of portraying Moore's fine balance of world weary cynicism and irrepressible comedic optimism. Likewise he's able to flamboyantly cut loose as the jive talking delight of Dolemite. Much of Murphy's own unique stand up style as a whirlwind of fouled mouthed but good natured fun is joyously recaptured in his transformation into the portly kung fu kicking Blaxploitation star.
A solid supporting cast is further capped off by a scene stealing comedic turn from Wesley Snipes. The ridiculously enjoyable chemistry between him and Murphy bodes very well indeed for their next project, a long overdue sequel to Coming To America. Based on the abundant comedic charm the pair produce in this film, fans have every reason to be surprisingly optimistic of getting a sequel equal to one of Murphy's most enduring cinematic hits.
Armed with terrific performances and a triumphant return to greatness from Eddie Murphy it's nearly impossible not to fall in love with Dolomite and have a riotous time following his quest for elusive stardom.
The Bad
There's little to criticise in a film that rarely if ever makes a misstep in delivering consistent laughs and real heart. As with all comedic offerings some people might find their funny bone less fiercely tickled by Dolomite's antics than others. But the majority of people are certain to be won over by the films irrepressible charms and genuine giggles. In particular, anyone who tries to take any kind of offence to Moore's outlandish comedic creation is perhaps guilty of missing the entire point of a knowing parody of the cliché ridden genre cinema of that particular time cinematic history. 
The Ugly Truth
In a triumphant return to form Eddie Murphy capture the joyous charm of a unique comedic folk hero. Dolomite Is My Name is a fun loving and sweet natured tribute to the undeniable magic behind a true cult classic and underdog dreamers everywhere. This film may be out of sight…but if you miss it you'll have a fright, because only one man can treat you right and his name dear friends… is Dolemite!
Review by Russell Nelson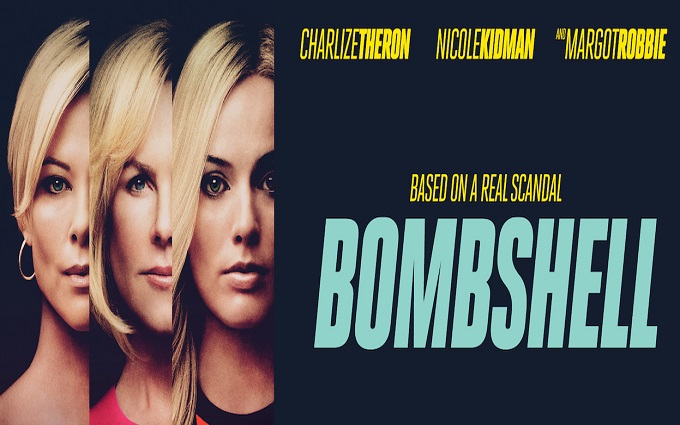 The Plot
A dramatic depiction of the sexual harassment scandal which saw aging Fox News supremo Roger Ailes squaring off against many of the channels most prominent female anchors over historic allegations of sexual harassment and a toxic working environment.
The Good
Bombshell offers up an impressively vast cast of familiar Hollywood faces, doing earnest impersonations of prominent figures in cable news. The film's leading trio of Charlize Theron, Nicole Kidman and Margot Robbie obviously have more than enough combined screen charisma to hold audience's attention on their own. Though they get added help from a typically compelling performance from John Lithgow as the film's villainous figure Roger Ailes.
The film also has a slick production value that captures the artificially polished world of 24hr cable news and many of the cartoonish personalities that populate those screens. The film succeeds in looking and feeling authentic at the very least.
For those that already despise Donald Trump, Fox News and the republican side of the deeply divided American political landscape; this film will serve as a gleeful mockery of all at once. Indeed the film's flattering award season recognition is clearly a form of back slapping thanks from those that most welcome this particular brand of political character assassination.
The Bad
Even a well-polished production and all-star cast can't entirely hide Bombshell having several major narrative issues.
While breaking the forth wall and adopting a wryly comedic tone worked very well for lampooning the absurdity of the global financial crisis in The Big Short, it's questionable how well screenwriter Charles Randolph's approach fits the supposedly serious subject matter of sexual harassment. The film reaches for easy laughs and politically partisan parody at the cost of being able to give any serious dramatic weight to ostensibly sombre allegations.
The film's comedic tone is at times both smug and glib, leaving little room for actual emotions and making it far too obvious just how much fun the vast ensemble of Hollywood stars are clearly having poking fun at their political adversaries.
Another key problem is that the film gives less screen time to actual real figures such as Megyn Kelly and Gretchen Carlson in favour of shifting focus to the wholly fictional character played by Margot Robbie. Though Robbie's invented role is meant to serve as a convenient stand in for the many other women involved in the scandal, it mostly just hopelessly blurs the line between fiction and reality. It's also extremely unhelpful that Robbie's character is an unashamedly two dimensional caricature. The character is a lazy cliché ridden stereotype of an implausibly naïve and hypocritical evangelical conservative.
This invented figure serves the dual purpose of allowing the film to more directly mock conservative news audiences and to amplify the mostly lukewarm drama involving real events and actual people. It severely undermines the weight of the real scandal that the only actual moments of abuse/harassment depicted in the film are in fact fictions. Even then the film still shy's away from depicting any particularly graphic traumas. Even in the usually sensationalised movie version of this scandal, nothing much ever actually seems to happen. At least nothing that audiences actually get to experience for themselves.
While many will proudly praise this film as a timely 'me too' themed drama. It's had to avoid recognising that Bombshell mostly just serves as a way for Hollywood to redirect the focus of those issues away from itself and onto convenient political targets. Scratching away the film's brittle veneer of progressive feminism seems to reveal it to truly be a simple exercise in desperate damage limitation, cynically timed to cash in on current public interest and simultaneously distract from ongoing real life dramas such as the Harvey Weinstein trails.
The Ugly Truth
Bombshell is easy to watch because of its polished production value and attractive leads, but largely lacks any real substance or emotional sincerity. It's also shamelessly open about its political allegiances and agendas. Meaning that ironically every criticism made of American cable news applies equally to this film. Bombshell is a self-serving drama that detonates with a whimper rather than exploding with a meaningful bang.
Review by Russell Nelson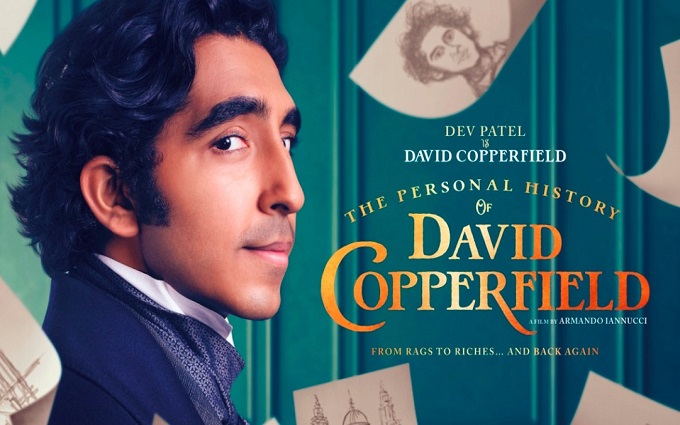 The Plot
Based on the iconic work of Charles Dickens, the film follows the immeasurable trials and triumphs of David Copperfield as he theatrically recounts his eventful existence.
The Good
Director Armando Ianucci has a well-deserved reputation for sharp witted comedic storytelling that blends cynical self-awareness with frequent farce. His modern sensibilities actually prove a surprisingly good fit for this timeless tale, injecting a contemporary tone into a classic piece of literature. In particular, an all-star cast helps to carry the freshly interpreted dialogue with the kind of brisk modern pacing and witty banter the Ianucci is best known for.
Dev Patel proves to be a fine fit for the lead role of titular hero David Copperfield. He neatly sidesteps the need for debate about his casting as the Victorian era English gentleman by undeniably deploying consistent talent and charm.
The Bad
Despite the film's noticeably accomplished cast, modest sets and flat modern cinematography do occasionally rob the period setting of some credibility. Those drawn to period drama for the lavish sweeping cinematic spectacle they usually present may feel underwhelmed and slightly disappointed. It may be a well-intentioned choice, attempting to make the story looks and feel more modern, but it mostly just appears cheap and theatrical.
The film's self-professed ambition to somewhat unsubtle modernise Dickensian era England with an aggressively diverse cast also unavoidably provokes some potentially sensitive discussion. While Dev Patel's somewhat unprecedented casting as Copperfield actually serve the film very well, some of the seemingly haphazard and visually inconsistent casting of background characters creates arguably unnecessary distractions. It's not about any issues of 'historical accuracy', it's just a simple truth that when audiences are presented with parents and children of completely different ethnicity without explanation, it severely strains suspension of disbelief.
The Ugly Truth
An enthusiastic stellar cast and some fine comedic moments breathe new life into a familiar work of literary genius. Driven by Director Armando Ianucci's determined choices the film at least in part succeeds in presenting a more accessible and relatable version of Dickensian England for a younger audience.
Review by Russell Nelson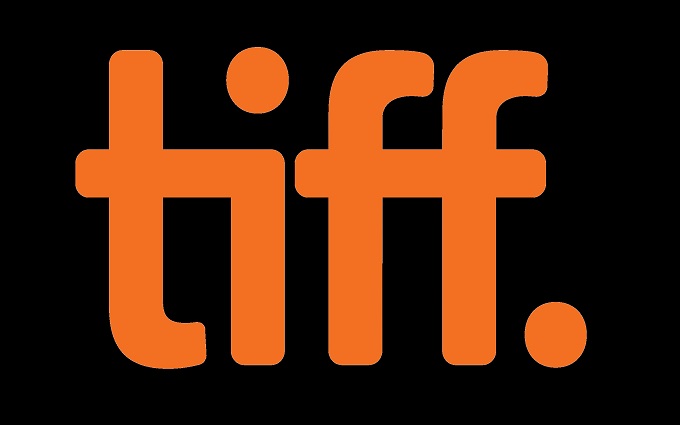 The Toronto International Film Festival drew to a close with the coveted People's Choice Award going to Jojo Rabbit, Taika Waititi's satire of a young boy's coming of age in Nazi Germany. Runners-up for the prize were Marriage Story by Noah Baumbach, and Korean thriller Parasite from Korean director Bong Joon-ho which had previously won the Palme d'Or in Cannes.
In the Canadians-only prizes, Matthew Rankin's The Twentieth Century, a wildly re-imagined biography of William Lyon Mackenzie King, won the $15,000 City of Toronto award for best first Canadian feature. Likewise Sophie Deraspe's Antigone collected  the $30,000 award for best Canadian feature.
The Midnight Madness award went to The Platform directed by Galder Gaztelu-Urrutia, beating out The Vast of Night and Blood Quantum as runners up.
Documentary honours went to The Cave by Feras Fayyad. Bryce Dallas Howard's Dads and I Am Not Alone landed the runner up spots in an fiercely competitive category.
The Toronto Platform Prize went to Director Pietro Marcello's provocative political and philosophical drama Martin Eden.
The international federation of film critics handed out prizes to Hether Young's Murmur and Coky Giedroyc's How To Build A Girl. The NETPAC award winner was Oualid Mouanesss' 1982.
Short film awards were claimd by Chloe Robuchaud's Delphine and Lasse Linder's All Cats Are  Grey In The Dark.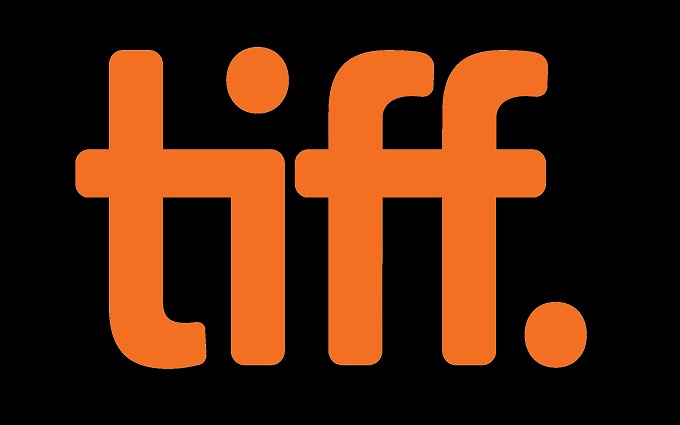 TIFF Co-Heads Cameron Bailey and Joana Vicente today announced the second set of selections in the Gala and Special Presentations programmes screening this September at the 44th edition of the Toronto International Film Festival.
Artistic director and C0-Head of TIFF Bailey said
"We're thrilled to announce this second wave of Galas and Special Presentations, which I believe are some of the most compelling in the lineup. Audiences will be delighted by the artistry present in this year's splashiest sections."
Vicente the Executive Director and Co-Head of TIFF added that
"Our TIFF programmers have given us a lot to look forward to this year.  These final films add even more emotional resonance and gravitas to this year's already stellar lineup."
Newly announced galas include The Aeronauts starring Eddie Redmayne & Felicity Jones and The Burnt Orange Heresy starring Elizabeth Debicki.
Special presentations also announced feature American Son, Deerskin, Dirt Music, The Elder One, Guns Akimbo, Human Capital, Jungleland, Lucy In The Sky, Lyrebird, Mosul, Seberg, Sibyl, Synchronic, The Truth, Wasp Network and Waves. 
These films round out the Gala and Special Presentations programmes for a total of 20 and 55 films, respectively. The 44th Toronto International Film Festival runs September 5–15, 2019.