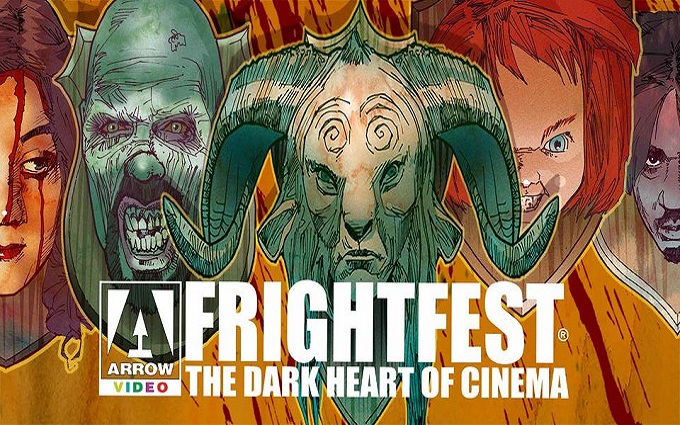 Arrow Video FrightFest, the UK's most popular horror and fantasy film festival, is back at London's Cineworld Leicester Square and the Prince Charles Cinema from Thursday August 25 – Monday 29 August.
It is celebrating its 23rd edition with 32 world, 22 International/European and 18 UK premieres, the world-renowned event attests to the versatility of the genre, with seventeen countries represented, spanning five continents.
Guests include Dario Argento, Neil Marshall, Brea Grant, Brigitte Lahaie and Mark Kermode
The festival opens with the World premiere of THE LAIR, an action-packed shocker from Neil Marshall, who will be attending with star Charlotte Kirk as well as introducing a special 4K restoration screening of his classic, DOG SOLDIERS.
The Closing night film is the European premiere of Scott Mann's FALL. A vertigo-inducing experience as two best friends, stranded at the top of a remote, abandoned 2000-feet high radio tower, fight for survival.
One of this year's special guests is horror icon Dario Argento, introducing the UK premiere of his latest giallo DARK GLASSES.
This year's main screen line-up features Ryûhei Kitamura's THE PRICE WE PAY and John Swab's CANDY LAND, the UK premiere of buzz title BARBARIAN, the World premiere of Dominic Brunt's hair-raising WOLF MANOR, the Sundance sensation PIGGY, Travis Steven's Tribeca hit A WOUNDED FAWN, Cannes Film Festival opener FINAL CUT, the French remake of One Cut of the Dead, and H4Z4RD, the turbo-charged, splatter action movie of the year.
There is a selection of sci-fi movies on the main screens with Mali Elfman's science fiction epic NEXT EXIT, the sci-fi horror hybrid THE VISITOR FROM THE FUTURE, Quentin Dupieux's comedy time travel fantasy INCREDIBLE BUT TRUE. There is SOMETHING IN THE DIRT, Justin Benson and Aaron Moorhead's fusion of DIY science fiction and, pre-apocalyptic vibes. Both will be attending the festival, as will Brea Grant, director of twisted rock horror TORN HEARTS and star of NIGHT SKY, Jacob Gentry's provocative science fiction fantasy.
Other main screen World premieres include TERRIFIER 2, continuing the gory misadventures of Art the Clown, MIDNIGHT PEEPSHOW, a twisted portmanteau threesome, horror anthology sequel SCARE PACKAGE II: RAD CHAD'S REVENGE, Andy Mitton's menacing supernatural horror, THE HARBINGER, Erik Bloomquist's coming-of-age horror SHE CAME FROM THE WOODS, and psychological chiller MASTEMAH from director Didier Daarwin, who will be attending. Also attending is director Ben Parker, for his latest thriller BURIAL.
The documentary strand features Brigitte Lahaie, who will introduce a Jean Rollin documentary ORCHESTRATOR OF STORMS. The CULT OF VHS, explores the allure of straight to video titles. Cult favourite is Chucky, is the subject of Kyra Gardner's LIVING WITH CHUCKY.
There's British horror with the World premiere of HOUNDED, Liam Regan's EATING MISS CAMPBELL, Pat Higgins' POWERTOOL CHEERLEADERS VS. THE BOYBAND OF THE SCREECHING DEAD and Paul W. Franklyn's CROC! There are outings for Paul Wilkins' THE GHOST WRITER, Steve Johnson's STALKER, and Christopher Hatton's RAVEN'S HOLLOW.
In the UK's 'First Blood' class of 2022 there is THE CREEPING, Scott Lyus's WALKING AGAINST THE RAIN. There is BITE a story of entrapment and cannibalism, plus Will Hugo's THE GROUP and CEREBRUM.
The Discovery Strand brings new films from around the world. From Luxembourg there is the thriller WOLFKIN, from Mexico and Peru HUESERA from director Michelle Garza Cervera. FrightFest's first entry from Cyprus is the World premiere of paranormal thriller THE GHOSTS OF MONDAY. Other World premieres include Japan's fantasy NEW RELIGION from director Keishi Kondo, the subversive mockumentary EVERYBODY DIES BY THE END, and DAUGHTER, which marks the feature film debut for Corey Deshon.
There are UK premieres for erotic spookfest HYPOCHONDRIAC, real-time black comedy thriller HOLY S**T!, gruesome murder mystery THE BREACH, serial killer drama THE LAST CLIENT, SUPER Z. Then there is FAMILY DINNER, which puts gut-punching shocks on the menu and THE ONCE AND FUTURE SMASH + END ZONE 2.
Emily Hagins is back with SORRY ABOUT THE DEMON, as is Patrick Rea with THEY WAIT IN THE DARK, Eric Pennycoff with THE LEECH, the divisive BUTTBOY's Tyler Cornack with TINY CINEMA, and Alexis Bruchon with THE EYES BELOW, the second in his noir trilogy following The Woman With Leopard Shoes.
There is a record entry of International and European premieres, which includes BITCH ASS, with Tony Todd, Tom Ryan's SPLINTER, the rocking gore-fest PUSSYCAKE, Faustian morality tale THE SUMMONED, home-invasion thriller, WHO INVITED THEM?, psychological family horror THE ONES YOU DIDN'T BURN, erotic spookfest HYPOCHONDRIAC, Spain's EVERYONE WILL BURN, John Ainslee's human flesh-eating DO NOT DISTURB, body horror SWALLOWED from Carter Smith, and Grégory Beghin's survival horror DEEP FEAR, and shocker NIGHT OF THE BASTARD.
The live streaming age is given deadly digital treatment in Hannah Barlow's SISSY, Joseph Winter's DEADSTREAM and social media thriller FOLLOW HER with director Sylvia Caminer attending.
Special events are: THE DEVIL'S HOUR an upcoming six-part thriller for Amazon Prime Video and FrightFest will be hosting an exclusive preview.
The cast and crew of WRECK, an upcoming comedy horror series coming soon to BBC Three will be present. And director Simon Sheridan will reveal exclusive footage from his upcoming 70s documentary series, KEEPING THE BRITISH END UP!
Alan Jones and Mark Kermode will bring their stage show DUELLING EGOS: AN AUDIENCE WITH ALAN AND MARK to the Prince Charles Cinema.
Alan in his role as artistic director of the Trieste Science+Fiction Festival, will introduce the world premiere of CONTROL.
After three years THE DUKE MITCHELL FILM PARTY is back, and there's also a welcome return of the ARROW VIDEO PODCAST with co-host Dan Martin live at FrightFest.
Finally, THE EVOLUTION OF HORROR, the UK's biggest horror podcast, will be hosting a special horror pub quiz on the Wednesday night at the Phoenix Arts Club.
Festival co-director Paul McEvoy said today: "We are absolutely delighted with this year's fantastic Arrow Video FrightFest line-up. This is the wildest and most diverse selection we have ever assembled. The mix includes a stunning variety of the latest must-see SF, thriller, fantasy and horror titles from around the world. With a vast array of premiere screenings, special events and incredible guests the Cineworld Leicester Square and The Prince Charles Cinema will be the ONLY places for film lovers to be over the late August Bank Holiday weekend and we cannot wait to unleash our prime selections to our wonderful audience."
Arrow Video FrightFest is pleased to announce two new presenting sponsors – SHUDDER and 101 FILMS. The Super screen at the Cineworld Leicester Square will be known as The Shudder Screen and the three Discovery screens will be known as 101 FILMS Discovery Screens 1, 2, & 3.
The all-important ticketing details are:
• Passes on sale from Saturday 16 July, noon
• Single tickets on sale from Saturday 23 July, noon
For booking and programme details: https://www.frightfest.co.uk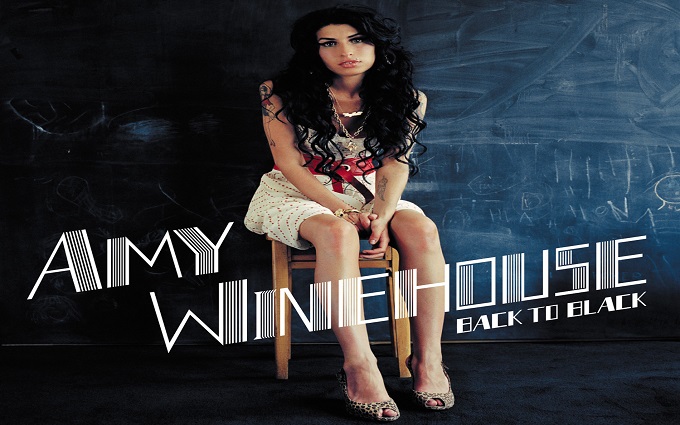 Sam Taylor-Johnson is officially attached to direct Amy Winehouse biopic Back To Black on behalf of StudioCanal.  The tragically short life of the troubled but much celebrated British songstress has previously been the subject of an Oscar winning documentary Amy, but will now be dramatized on screen as well.
Ongoing efforts have been made to get a film to screen since Winehouse died in 2011 at the age of 27, following years of well publicised struggles with drugs and alcohol. Despite these well documented person problems the iconic British songstress, who got her start on the North London jazz circuit, also became an award-winning global musical superstar.
Previous efforts have stumbled because ongoing issues with music rights, but the new project seemingly at last has the support of Winehouse's estate. It remains to be seen how deeply the film will probe into the darker side of Winehouse's life beyond the stage though it will be based on a latest script draft from Matt Greenhalgh.
Noomi Rapace had been previously attached to the role several years ago, but it seems perhaps more likely that Taylor-Johnson will now being a search for her own lead.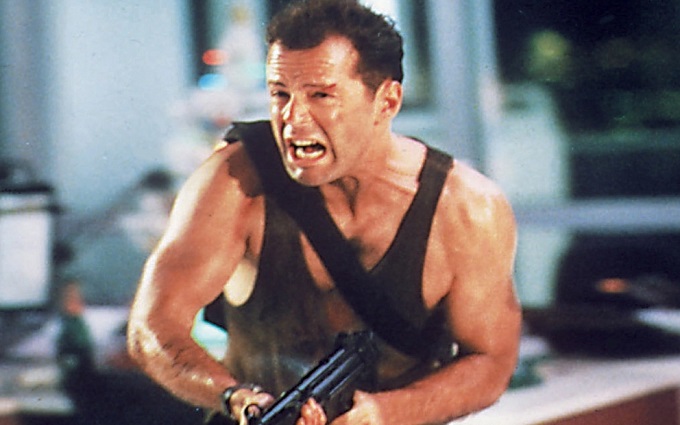 Robert Davi, the award-winning actor, screenwriter, director, producer and jazz vocalist, will perform at the very special event and screening of Die Hard at The London Action Film Festival. He joins legendary director, John McTiernan, who will take part in the special screening Q & A and explore why the movie is widely considered the greatest Action movie of all time.
Davi is one of the film industry's most recognized and beloved tough guys. He is known for his portrayal of the opera singing baddie in "The Goonies" and as one of the most popular James Bond villains Franz Sanchez in "Licence to Kill". His role as FBI Special Agent Big Johnson in "Die Hard" remains a fan favourite
Audiences at the event will get to see and hear why he is also considered one of the top vocalists of our day in interpreting the Great American Songbook. He has thrilled audiences at top venues like the Venetian in Las Vegas where he headlines, playing for 10,000 people at the Harry Chapin Theater in East Meadow, Long Island or the Orleans in Vegas.
His debut album Davi Sings Sinatra- On the Road to Romance, produced by Phil Ramone shot to number 6 for more than several weeks on Billboard's Jazz Charts.
Davi is determined to settle the global debate as to whether John McClane's first adventure is a "Christmas Movie" once and for all.
Speaking about the event Davi said
"I can't wait to be back in the UK and perform at this very special evening – celebrating a movie that continues to delight audiences around the world."
The event will take place on Thursday 28 July – 19.30pm at the Royal Geographical Society, located in the heart of South Kensington's arts and science district.
Following the announcement last week McTiernan, will be honoured at the Festival with the "Moving Target" award for his outstanding contribution to Action Cinema. Also receiving an award is British Stuntman, Stunt Co-ordinator and Action Director, Vic Armstrong.
The awards will be presented as part of the Festival's 'Friday Night Showdown' on 29 July a truly unique one night only live celebration of all things action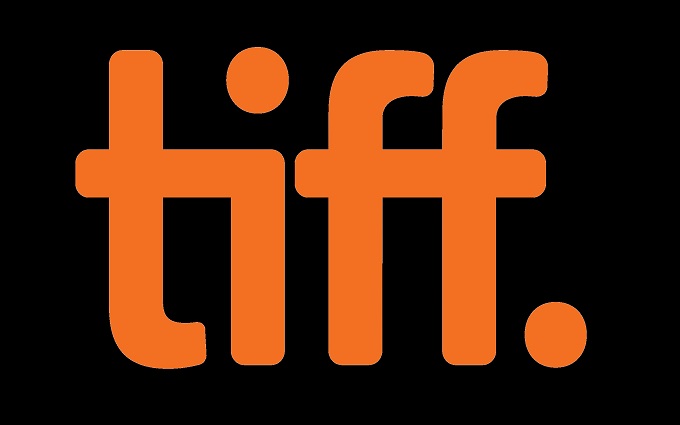 TIFF is thrilled to showcase director Sanaa Lathan's directorial feature film debut On the Come Up with a World Premiere at the 47th edition of the Festival.
On the Come Up is the story of Bri, a 16-year-old gifted rapper, who attempts to take the battle rap scene by storm in order to lift up her family and do right by the legacy of her father – a local hip hop legend whose career was cut short by gang violence. But when her first hit song goes viral for all the wrong reasons, she finds herself torn between the authenticity that got her this far and the false persona that the industry wants to impose upon her. Based on the NY Times' #1 best-selling novel by Angie Thomas.
On the Come Up stars Jamila C. Gray, Da'Vine Joy Randolph, Lil Yachty, Mike Epps, Miles Gutierrez-Riley, Justin Martin, Titus Makin, Michael Cooper Jr., GaTa with Sanaa Lathan and Cliff "Method Man" Smith. The film is produced by George Tillman, Jr., Robert Teitel, Wyck Godfrey, Marty Bowen, Isaac Klausner, Angie Thomas and Timothy M. Bourne and executive produced by John Fischer.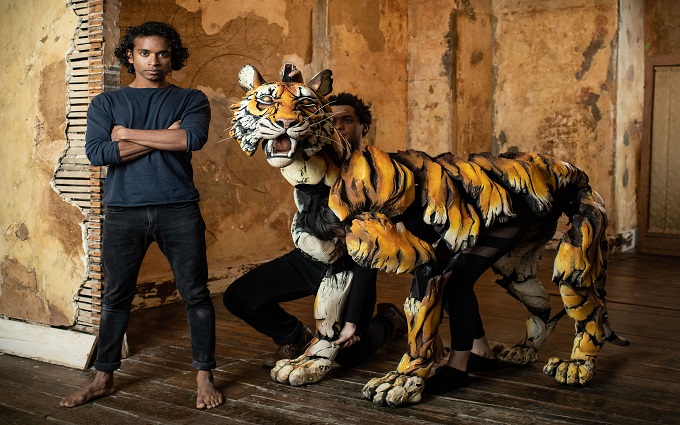 It was announced today that 100,000 new tickets have been released for the final booking period of the phenomenally successful West End production of Life of Pi.
Lolita Chakrabarti's dazzling stage adaption of Yann Martel's award-winning book starring Oliver Award winning actor Hiran Abeysekera as Pi alongside a life-size Royal Bengal Tiger puppet has now been extended until 15 January 2023, the final performance of the show at Wyndham's Theatre in London, where the production will have played almost 500 performances.
Nuwan Hugh Perera, who is currently the alternate Pi, will take over the title role on 7 September 2022 with Chirag Benedict Lobo joining the cast as the new alternate Pi. Other new cast members joining in September are: Davina Moon as Ma, Ameet Chana as Father, Tanvi Virmani as Rani, Saikat Ahamad as Mamaji/Pandit-Ji, Sakuntala Ramanee as Mrs Biology Kumar/Zaida Khan, Kevin Shen as Mr Okamoto, Phyllis Ho as Lulu Chen, Kazeem Tosin Amore as Cook/Voice of Richard Parker, Owain Gwynn as Puppeteer and understudies Lilian Tsang and Mohit Mathur. Original West End cast members remaining in the show from 7 September are: Tom Espiner (Father Martin/Commander Grant-Jones) and puppeteers: Daisy Franks, Romina Hytten, Tom Larkin, Chris Milford and Tom Stacy.
Future plans for the show include a North American premiere in December 2022 through to January 2023 at the American Repertory Theatre, Cambridge, Massachusetts, as well as an anticipated transfer to Broadway, and separate productions in Asia, Australia and Mexico.