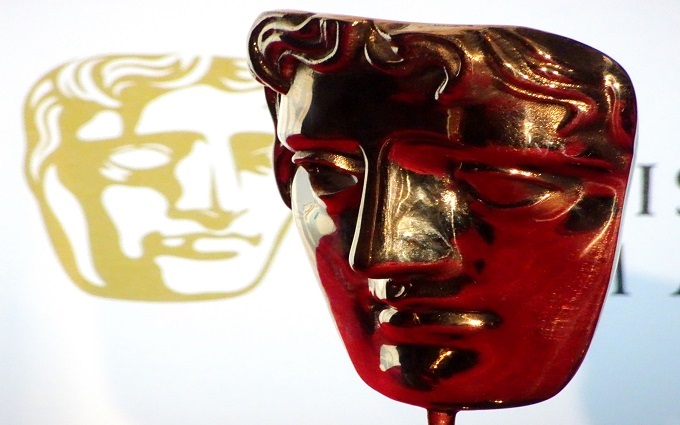 BAFTA has announced the winners of the British Academy Games Awards, which celebrated the very best in games of the past year. The ceremony was hosted by Dara O'Briain at the Queen Elizabeth Hall, London.
God of War, the mythology-based action-adventure game, won Audio Achievement, Best Game, Music, Narrative, and Performer for Jeremy Davies for his role as The Stranger.
Return of the Obra Dinn, the puzzle game developed by Lucas Pope, won Artistic Achievement and Game Design.
Nintendo Labo, the creative cardboard-based game that brings toys to life with the Nintendo Switch, won Family and Game Innovation.
Fortnite, the hugely popular online multiplayer game, won Evolving Game.
Another six games won BAFTAs on the night. The turn-based strategy gameInto the Breach won Original Property. Florence, the interactive love story, won Mobile Game. Yoku's Island Express, the platforming pinball adventure game, won the BAFTA for Debut Game. A Way Out, the co–op adventure game, wonMultiplayer. The open-world racing game Forza Horizon 4 won British Game. My Child Lebensborn, the story-driven nurture game about the child of an enemy solider, won the BAFTA for Game Beyond Entertainment.
Old School Runescape collected the EE Mobile Game of the Year, the only award voted for by the public.
Full list of nominations below with winners in bold:
Artistic Achievement
Detroit: Become Human
Gris
God of War
Spider-Man
Red Dead Redemption 2
Return of the Obra Dinn
Audio Achievement
Battlefield V
Detroit: Become Human
God of War
Spider-Man
Red Dead Redemption 2
Tetris Effect
Best Game
Assassin's Creed Odyssey
Astro Bot: Rescue Mission
Celeste
God of War
Red Dead Redemption 2
Return of the Obra Dinn
British Game
11-11: Memories Retold
Forza Horizon 4
Red Dead Redemption 2
The Room: Old Sins
Overcooked 2
Two Point Hospital
Debut Game
Beat Saber
Cultist Simulator
Donut County
Florence
Gris
Yoku's Island Express
Evolving Game
Destiny 2
Elite Dangerous
Fortnite
Overwatch
Sea of Thieves
Rainbow Six Siege
Family
Lego The Incredibles
Nintendo Labo
Overcooked 2
Pokemon: Let's Go, Pikachu / Eevee
Super Mario Party
Yoku's Island Express
Game Beyond Entertainment
11: Memories Retold
Celeste
Florence
Life is Strange 2
My Child Lebensborn
Nintendo Labo
Game Design
Astro Bot: Rescue Mission
Celeste
God of War
Into the Breach
Minit
Return of the Obra Dinn
Game Innovation
Astro Bot: Rescue Mission
Celeste
Cultist Simulator
Moss
Nintendo Labo
Return of the Obra Dinn
Mobile Game
Alto's Odyssey
Brawl Stars
Donut County
Florence
Reigns: Game of Thrones
The Room: Old Sins
Multiplayer
A Way Out
Battlefield V
Overcooked 2
Sea of Thieves
Super Mario Party
Super Smash Bros. Ultimate
Music
Celeste
Far Cry 5
Florence
God of War
Gris
Tetris Effect
Narrative
Florence
Frostpunk
God of War
Spider-Man
Red Dead Redemption 2
Return of the Obra Dinn
Original Property
Dead Cells
Florence
Into the Breach
Moss
Return of the Obra Dinn
Subnautica
Performer
Christopher Judge as Kratos in God of War
Danielle Bisutti as Freya in God of War
Jeremy Davies as The Stranger in God of War
Melissanthi Mahut as Kassandra in Assassin's Creed Odyssey
Roger Clark as Arthur Morgan in Read Dead Redemption 2
Sunny Suljic as Atreus in God of War
Mobile Game Of The Year (Public Award)
Brawl Stars
Clash Royale
Fortnite
Old School Runescape
Pokemon Go
Roblox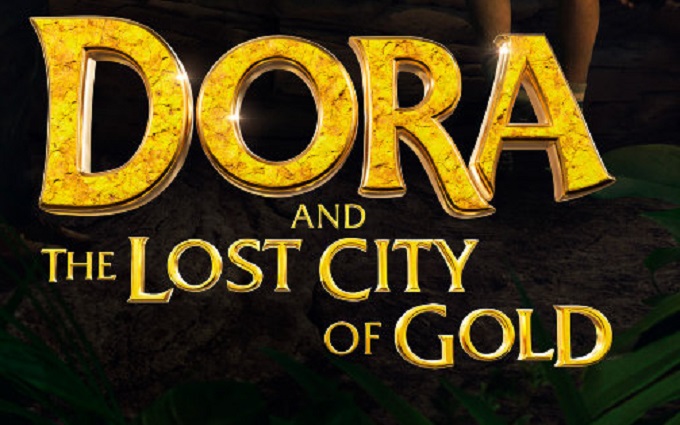 Check out the first official poster for Paramount's live action Dora The Explorer movie, starring Isabela Moner as the iconic children's character. Full official synopsis bellow.
Having spent most of her life exploring the jungle with her parents, nothing could prepare Dora (Isabela Moner) for her most dangerous adventure ever – high school. Always the explorer, Dora quickly finds herself leading Boots (her best friend, a monkey), Diego (Jeffrey Wahlberg), a mysterious jungle inhabitant (Eugenio Derbez), and a rag tag group of teens on a live-action adventure to save her parents (Eva Longoria, Michael Peña) and solve the impossible mystery behind a lost city of gold.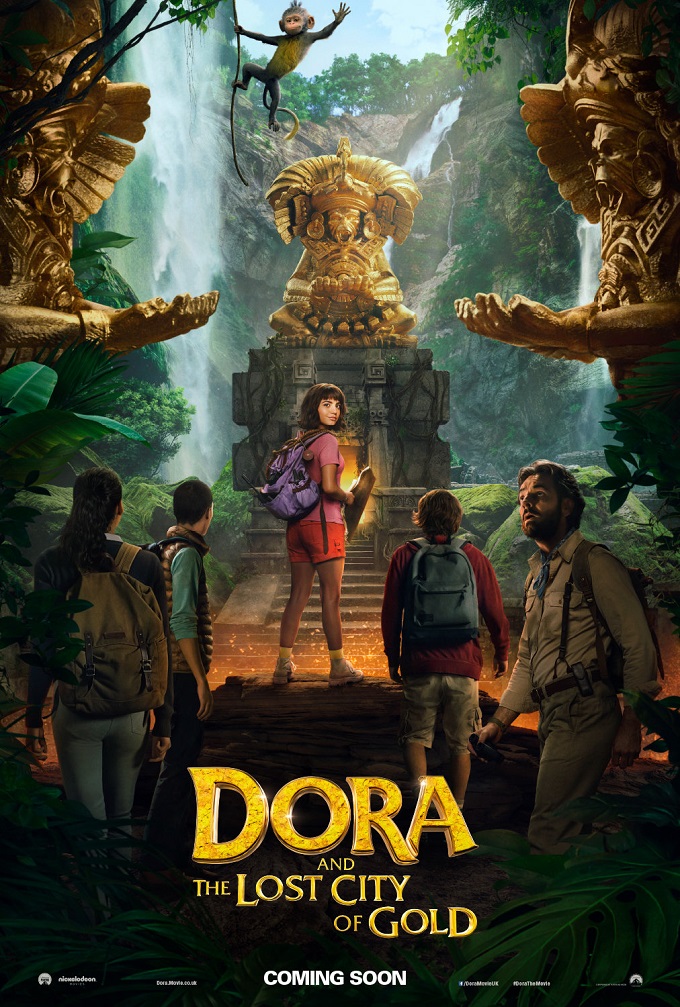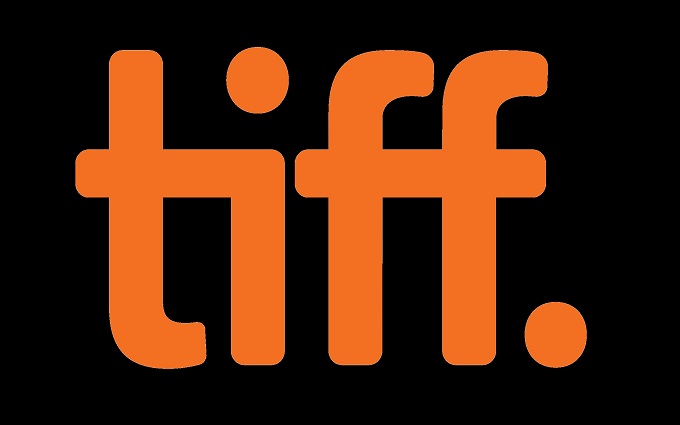 Cameron Bailey, Artistic Director and Co-Head, and Joana Vicente, Executive Director and Co-Head, today announced several appointments to the Senior Management team at TIFF.
Diana Sanchez has been appointed to the newly created role of Senior Director, Film, effective April 15, 2019. Sanchez will oversee the programming strategy for the Toronto International Film Festival; TIFF Cinematheque; Film Circuit, the organization's nationwide film network; and Theatrical release programming at TIFF Bell Lightbox. Sanchez has a long-standing relationship with TIFF that began in the Festival's Guest Office in 1998. A lover of Spanish-language cinema, she has been responsible for selecting the Festival's films from Latin America, Spain, and Portugal since 2002. In that time, Sanchez has developed strong relationships with a wide range of filmmakers, including Pedro Almodóvar, Lucrecia Martel, Guillermo del Toro, and Sebastián Lelio. In addition to her work at TIFF, Sanchez has worked as the Artistic Director of the Panama Film Festival since its inception in 2011, and programmed for the Rotterdam Film Festival, the Miami Film Festival, and the Los Angeles Latino Film Festival, where she served as Programming Director.
"The Senior Director of Film position was created to bring our curatorial strategies for the Festival and year-round film programming closer together," said Cameron Bailey. "Diana and I will work with film programming teams to amplify the cumulative impact of TIFF's singular resources: a prominent film festival, a globally respected cinematheque, one of the best art-house cinemas in the world, and a national network of Film Circuit groups that reaches film lovers and knowledge seekers across Canada. I look forward to beginning work with Diana as she makes her transition to the new position, and am excited for her to be part of the future of TIFF."
On the operational and revenue-generating side of TIFF, Laura Ryan, who has been with the organization for four years, takes on the role of Vice President, Visitor Experience. Ryan's responsibility encompasses all teams that curate customer experience at every touchpoint at TIFF, which include the Event, Technical Production, Ticketing Operations, Retail, and Customer Service teams. Prior to TIFF, Ryan worked in Finance and IT, leading groups responsible for Sales and Customer Service globally.
Jennifer Frees takes on the role of Vice President, Partnerships, which oversees over 100 partner accounts. Frees, who has been at TIFF for eight years, will continue to provide senior sales, negotiation, and property-development direction for the organization's corporate, festival, event and hospitality partnerships. Under her direction, TIFF Partnerships has become one of the most successful partner programmes in the film festival world.
"We are very excited that both Laura and Jennifer have taken on these newly created leadership roles with TIFF," said Joana Vicente. "Both of these individuals possess an incredible business acumen and overall leadership vision that will benefit the organization for years to come. Their hard work is a large part of the current day success of TIFF, and we are privileged to have their voices on the Senior Management team."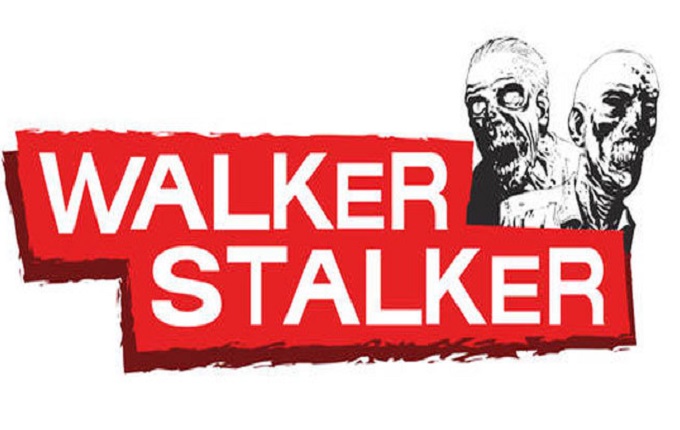 Zombie enthusiasts and fans of the number-one show on television, The Walking Dead, will have the opportunity to meet their favorite stars at the upcoming Walker Stalker Con at ExCeL London on March 30-31. In addition, attendees can greet cast members from the worldwide phenomenon, Game of Thrones, as it prepares to enter its pivotal final season.
Walker Stalker Con has become an incredibly popular convention, offering something for everyone – from the diehard fan, to families, to those with a growing interest in the genre. More than 30 of the most popular actors from shows such as The Walking Dead, Game of Thrones, Fear the Walking Dead, American Horror Story, and more will speak to the audience, meet fans, pose for photos and sign autographs.
Attendees can also participate in a range of engaging and unique activities, including:
● Free panel sessions led by stars from some of television's most popular shows.
● Zombies and cosplayers roam the convention floor, making for interactive experiences attendees will never forget.
● Vendors who deal in the comic, zombie, and entertainment worlds – among many other genres and industries.
There are even a number of opportunities to volunteer as an ambassador of the event, which can be found on the Walker Stalker Con website. One of the most popular elements of the convention is the chance to meet and hear from stars of your favorite shows.
In London, attendees will be treated to sessions with:
● THE WALKING DEAD: Jeffrey Dean Morgan ("Negan"), Lauren Cohan ("Maggie"), Steven Yeun ("Glenn"), Jon Bernthal ("Shane"), Chandler Riggs ("Carl"), Tom Payne ("Jesus"), Christian Serratos ("Rosita"), Khary Payton ("King Ezekiel"), Michael Cudlitz ("Abraham"), Seth Gilliam ("Father Gabriel"), Alanna Masterson ("Tara"), Michael Rooker ("Merle"), Ross Marquand ("Aaron"), Cailey Fleming ("Judith"), Josh McDermitt ("Eugene"), Cooper Andrews ("Jerry"), Cassady McClincy ("Lydia"), Katelyn Nacon ("Enid") and more!
● GAME OF THRONES: Isaac Hempstead Wright ("Bran Stark"), Kristian Nairn ("Hodor"), John Bradley ("Samwell Tarly"), Hannah Murray ("Gilly"), Jerome Flynn ("Bronn"), and Richard Brake ("The Night King")
● AMERICAN HORROR STORY: Alexandra Breckenridge ("Moira O'Hara"), Dylan McDermott ("Ben Harmon"), and Denis O'Hare ("Liz Taylor") ● Kim Dickens (Madison, Fear the Walking Dead)
And MORE! The full list of guests is on the Walker Stalker Con London website.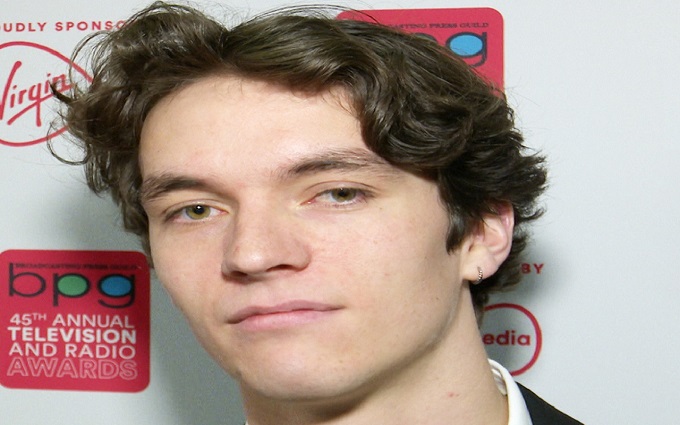 The full list of BPG TV and Radio Awards winners is:
Best Single Drama/Mini-series
A Very English Scandal
A Blueprint Pictures production for the BBC and Amazon Studios
Best Drama Series
Killing Eve
A Sid Gentle Films Ltd production for BBC America, internationally distributed by Endeavor Content      
Best Single Documentary
Grenfell
A Minnow Films production for BBC One

Best Documentary Series
Stephen: The Murder that Changed a Nation
An On the Corner production, in association with Rogan Productions, for BBC One
Best Entertainment
Mortimer & Whitehouse: Gone Fishing
An Owl Power TV production for BBC Two
Best Online First/ Streaming
Killing Eve
A Sid Gentle Films Ltd production for BBC America, internationally distributed by Endeavor Content and first streamed in UK on BBC Three as a box set on BBC iPlayer
Best Comedy 
Derry Girls
A Hat Trick Productions production for Channel 4
Best of Multichannel 
Patrick Melrose
A Two Cities production in association with Sunnymarch and Little Island for Sky Atlantic and Showtime
Radio Broadcaster of the Year
Lauren Laverne
BBC Radio 6 Music, Late Night Woman's Hour and Desert Island Discs, BBC Radio 4
Radio Programme of the Year
Tara and George
A Falling Tree Productions production for BBC Radio 4
Podcast of the Year
Hip Hop Saved My Life – Romesh Ranganathan
Ranga Bee Productions
Best Actor
Hugh Grant for A Very English Scandal (BBC One)
Best Actress
Jodie Comer for Killing Eve (BBC America)
Best Writer
Russell T Davies for A Very English Scandal (BBC One)
Innovation Award
Black Mirror: Bandersnatch, for a ground-breaking form of storytelling.
A House of Tomorrow production for Netflix
Breakthrough Award
Alex Scott
Sports broadcaster for BBC and Sky
BPG Chairman's Prize
Big Brother
EndemolShine Group for Channel 4 and Channel 5
Harvey Lee Award
Nicholas Parsons CBE
Actor, presenter & game show host, in particular, recognition of more than 50 years of presenting Radio 4's Just A Minute.
Exclusive Winners Interviews Below: