New Oscars Hosts Confirmed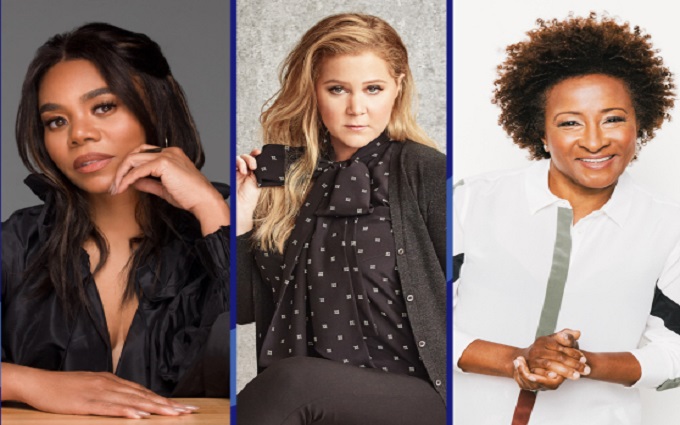 The 94th Academy Awards has announced a trio of hosts for this year's ceremony, due to be held on 27th March at Hollywood's Dolby Theatre.
Regina Hall, Amy Schumer and Wanda Sykes will share responsibility for the evening's proceedings, ending a three year period where the ceremony has not had any official overall hosts.
In a joint statement released on the official Oscar website the comedic trio insisted they wanted people to 'have a good time' because 'it's been a while'.
The move to have a trio of hosts for the first time since 1987 and opting for an all-female line up is seen as part of a wider attempt to refurbish and rehabilitate the iconic awards event. Largely in response to ever dwindling audience numbers awards organisers are fighting to rebrand the lavish ceremony as more inclusive and relevant.
Next month's ceremony will include a new prize in a freshly created 'fan favourite' category. Unlike other Oscar awards, this honour for the 'most popular' film will be determined by online public voting. It also won't come with an actual Oscar statue but will instead be treated as a distinct standalone prize.
It remains to be seen if the new throng of hostesses and obvious efforts to 'engage the public more' with the event and voting is actually able to attract viewers once more. Both this and the actual winners will be revealed on 27th March…