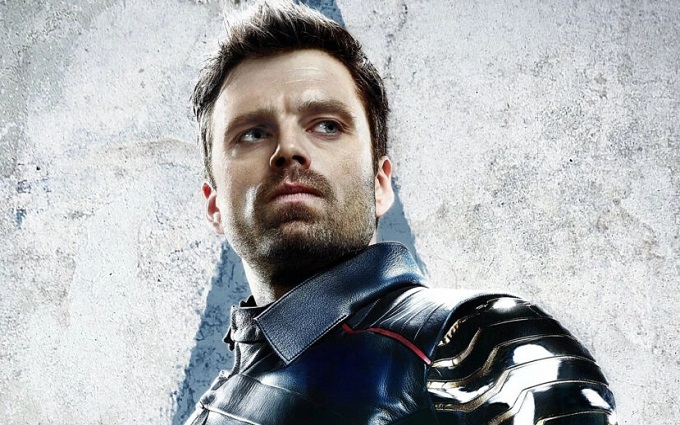 Sebastian Stan recently played a cannibalistic surgeon in Disney +'s Fresh and the Marvel star is now set to explore extreme medical procedures in upcoming psychological thriller A Different Man, written and directed by Aaron Schimberg.
Stan's character Edward undergoes drastic facial reconstruction surgery in a bid for a fresh start, only to become obsessed with a man starring as him in a stage production about his former life.
BAFTA nominated The Worst Person In The World star Renate Reinsve and Adam Pearson will also star in the new drama alongside Sebastian Stan.
Pearson is a prominent anti-bullying campaigner who himself has neurofibromatosis a condition which affects his appearance. He has previously worked with director Aaron Schimberg on Chained for Life, a 1950s set drama which also explicitly explored themes of appearance and acceptance.
Marvel star Stan will also be executive producing A Different Man with production due to commence next month.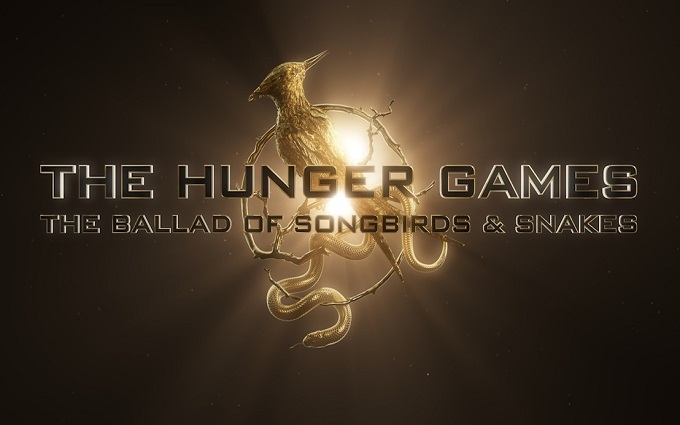 Hunger Games prequel film The Ballad Of Songbirds And Snakes continues to expand its cast. Following the recent addition of Euphoria star Hunter Schafer, Jason Schwartzman has also now officially joined the project.
Franchise veteran Francis Lawrence returns to directing duties with a script that delves into the world of Panem long before the time of the original movies. The new prequel focusing on a then 18 year old Coriolanus Snow, played by Tom Blyth many years prior to the character becoming Panem's monstrously dictatorial President.
The young Snow is reluctantly assigned to mentor Lucy Gray Baird, District 12's competitor in the 10th annual Hunger Games. Rachel Zegler plays Lucy Gray, a tribute who captures unexpected attention by defiantly singing during the reaping ceremony. The unlikely pair unite their combined showmanship and political savvy in a desperate fight for survival.
Recently confirmed cast member Jason Schwartzman will be playing Lucretius Flickerman the so called 'voice of Panem' and host of the 10th annual Hunger Games. Fans of the franchise will recognise him as the ancestor of Caesar Flickerman, flamboyantly played by Stanely Tucci in the previous film series.
The Hunger Games: The Ballad Of Songbirds And Snakes is due to arrive in cinemas on 17 November 2023.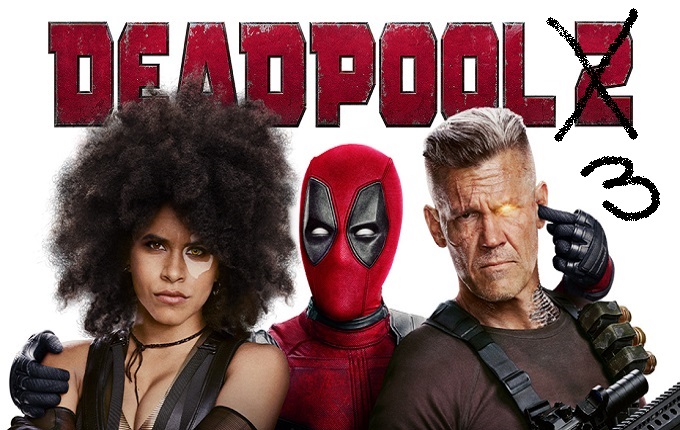 Deadpool writers Paul Wernick and Rhett Reese have been dropping hints about possible storylines for the planned third Deadpool movie while they promote their most recent work on Netflix movie Spiderhead.
The pair seemed to imply that finally integrating Wade Wilson into the wider MCU could provide exciting opportunities.
Rhett Reese described the situation as
"A wonderful opportunity for a fish out of water story… Deadpool is a lunatic at the centre of a movie…To drop a lunatic in a very sane world, it's straight butter. It's going to be really fun"
Reassuringly the news also serves as yet further reassurance that Deadpool officially joining the MCU won't force the filmmakers or star Ryan Reynolds to tone down the characters notoriously foul mouthed and filthy fun.
It seems clear that Disney is going to allow the writers and director Shaw Levy to have free reign to play Deadpool's inappropriateness for maximum laughs as it contrasts sharply with the typically family friendly mainline MCU.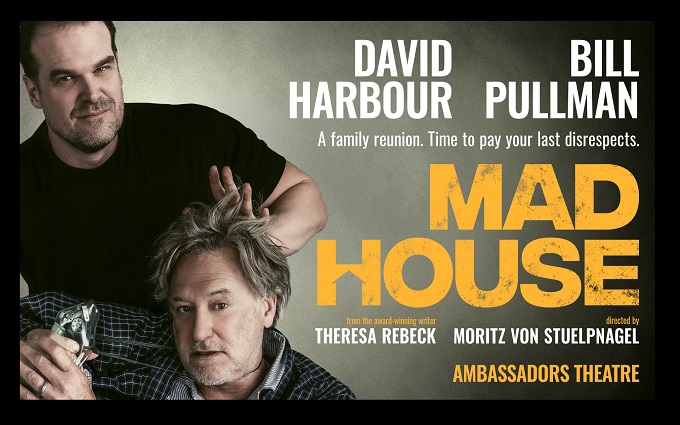 Stranger Things star David Harbour has earned rave reviews for his new west end play Mad House which officially opened on Sunday. Harbour stars alongside Bill Pullman in the play written by Theresa Rebeck.
Harbour recently revealed that his own experiences with mental health had been written into the play after conversations with Rebeck.
"I've had experiences with what society would deem mental illness and certainly the cornerstone of that for me has been the idea that sometimes groups of people want to brand you crazy because you see life in a certain way, or have a certain sensitivity to the existential demands of consciousness.

So the specifics are not mine, but the idea of someone who feels crazy in a world of callousness, is definitely at the heart of what I experienced when I was younger."
Harbour's character in Mad House is attempting to care for his cantankerous ill father (Pullman) while struggling not to let his own mental health deteriorate.
Harbour also shared his experience of the play's apparently emotional impact on audiences
"I look out [into the audience] and a few people are crying, a few people are laughing. It's one of those plays where it sort of sneaks up on you, because it's really funny, it lures you in to dealing with these issues like death and mental illness, and the pain of everything, but it does it in such a fun way."
The Plot
Shot during the pandemic and exclusively in the online world of VR chat this unique documentary follows a varied group of people as they live, work and play in the newly emerging worlds of virtual reality.
The Good
While wealthy tech tycoons like Mark Zuckerberg greedily try to sell the dream of someday escaping to a fully immersive digital reality, this wonderful documentary shows that for millions of people across the globe that is actually already a huge part of their daily existence.
Uniquely filmed entirely within the luridly colourful worlds of popular platform VR Chat, this film serves as a fascinating and immersive deep dive into that environment. Explored intimately through in depth interviews with the people who are literally living second lives in this strange and ever evolving new digital space.
As the film unfolds it does a magnificent job of answering fundamental questions about what this new technology currently is and what it could ultimately one day become. In particular the heartfelt and often deeply personal stories shared by those who have already embraced this new 'reality' goes a long way to countering the inevitable scepticism of those most perplexed by why people would actually want to seemingly abandon the real world in favour of life in a 'video game'.
The film celebrates the surprisingly wealth of opportunities that VR presents as people find love, learn, play and briefly escape or even overcome the loss, turmoil and anxiety of their 'real' lives. Perhaps the film's most impressive achievement is that by the closing credits the question about what exactly constitutes our 'real' lives has become a much more nuanced discussion.
While the film doesn't carelessly gloss over the obvious issues with people's behaviour in the anonymous mostly consequence free wild west of the internet, it's simply purposefully more preoccupied with the many amazing positive qualities of this vibrant and ever growing digital community.
Ultimately the film becomes more intriguing the longer you watch. Fully realising its ambition by the end of challenging our current perhaps soon to be outdated concepts of identity, social interactions and the very limits of technology itself.
The Bad
The early phases of the film may be especially jarring and disorientating for those unaccustomed to the very specific visuals of Virtual Reality. In contrast to the real world or even the amazingly polished special effects of Hollywood blockbusters, the current state of Virtual reality is far more modest and glitch ridden.
On a big screen every moment of temporarily frozen graphics or characters and objects moving in suddenly erratic and nonsensical ways in on stark display. While it doesn't diminish the emotional and philosophical impact of the documentary, it is something the uninitiated will have to get used to.
Likewise it's fair to say that the largely anime inspired avatars that inhabit the virtual world may feel a little odd to novice eyes. The literally glittering array of cat ears, dragon wings, jiggling boobs, animal tails and technicoloured hair may simply seem a little 'silly' at first. Perhaps this might at least initially mask some of the thought provoking and serious topics the film explores. But the film offers exceedingly rich rewards for the patient and open minded.
The Ugly Truth
We Met In VR is a truly fascinating piece of documentary cinema that captures the birth of a transformative new technology. It serves as a handy initiation for those unfamiliar with the ever expanding digital horizons of this brave new world and also as a surprisingly poignant meditation on human identity and relationships.