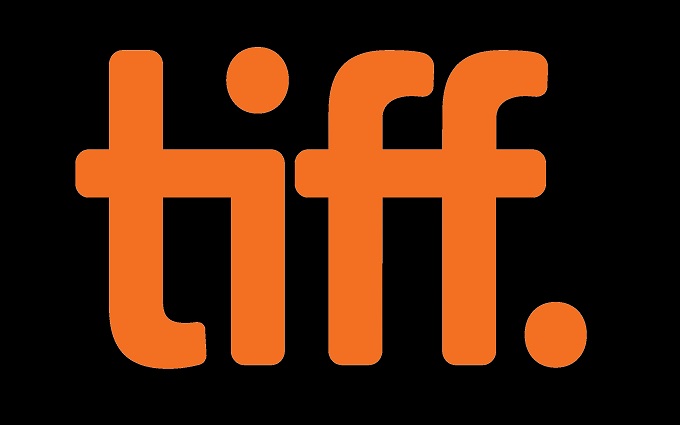 TIFF Today announced announce the selections in the Gala and Special Presentations programmes for the 47th Toronto International Film Festival, taking place September 8–18. This list of films from the 2022 Official Selection features 18 Galas and 45 Special Presentations.
Confirming the announcement TIFF CEO Cameron Bailey said
"We're excited to welcome some of the most celebrated figures in movies back to Toronto to present their Gala and Special Presentation films. With stories that span six continents and feature performances you just have to see, this lineup delivers the rich experiences we wait all year for.  Cinema is alive. Red carpets are back. And the best audience in the world awaits them in Toronto."
GALA PRESENTATIONS 2022
*Previously announced
Alice, Darling Mary Nighy | Canada, USA
World Premiere
Black Ice Hubert Davis | Canada
World Premiere
Butcher's Crossing Gabe Polsky | USA
World Premiere
The Greatest Beer Run Ever Peter Farrelly | USA
World Premiere
The Hummingbird Francesca Archibugi | Italy, France
World Premiere
Hunt Lee Jung-jae | South Korea
North American Premiere
A Jazzman's Blues Tyler Perry | USA
World Premiere
Kacchey Limbu Shubham Yogi | India
World Premiere
Moving On Paul Weitz | USA
World Premiere
Paris Memories Alice Winocour | France
North American Premiere
Prisoner's Daughter Catherine Hardwicke | USA
World Premiere
Raymond & Ray Rodrigo García | USA
World Premiere
Roost Amy Redford | USA
World Premiere
Sidney Reginald Hudlin | USA
World Premiere
The Son Florian Zeller | United Kingdom
North American Premiere
Opening Night Film
*The Swimmers Sally El Hosaini | United Kingdom
World Premiere
What's Love Got To Do With It? Shekhar Kapur | United Kingdom
World Premiere
*The Woman King Gina Prince-Bythewood | USA
World Premiere
SPECIAL PRESENTATIONS 2022
*Previously announced
Allelujah Sir Richard Eyre | United Kingdom
World Premiere
All Quiet on the Western Front Edward Berger | USA, Germany
World Premiere
The Banshees Of Inisherin Martin McDonagh | United Kingdom, Ireland, USA
North American Premiere
Blueback Robert Connolly | Australia
World Premiere
The Blue Caftan Maryam Touzani | Morocco, France, Belgium, Denmark
North American Premiere
Broker Hirokazu Kore-eda | South Korea
Canadian Premiere
*Brother Clement Virgo | Canada
World Premiere
*Bros Nicholas Stoller | USA
World Premiere
*Catherine Called Birdy Lena Dunham | United Kingdom
World Premiere
Causeway Lila Neugebauer | USA
World Premiere
Chevalier Stephen Williams | USA
World Premiere
Corsage Marie Kreutzer | Austria, France, Germany
North American Premiere
Decision to Leave Park Chan-wook | South Korea
North American Premiere
Devotion JD Dillard | USA
World Premiere
Driving Madeleine Christian Carion | France
International Premiere
El Suplente Diego Lerman | Argentina, Italy, Mexico, Spain, France
World Premiere
Empire of Light Sam Mendes | United Kingdom, USA
Canadian Premiere
The Eternal Daughter Joanna Hogg | United Kingdom
North American Premiere
*The Fabelmans Steven Spielberg | USA
World Premiere
*Glass Onion: A Knives Out Mystery Rian Johnson | USA
World Premiere
Good Night Oppy Ryan White | USA
International Premiere
The Good Nurse Tobias Lindholm | USA
World Premiere
Holy Spider Ali Abbasi | Denmark, Germany, Sweden, France
Canadian Premiere
Joyland Saim Sadiq | Pakistan
North American Premiere
The King's Horseman Biyi Bandele | Nigeria
World Premiere
The Lost King Stephen Frears | United Kingdom
World Premiere
A Man of Reason Jung Woo-sung | South Korea
World Premiere
The Menu Mark Mylod | USA
World Premiere
*On the Come Up Sanaa Lathan | USA
World Premiere
One Fine Morning Mia Hansen-Løve | France
Canadian Premiere
Other People's Children Rebecca Zlotowski | France
North American Premiere
Moonage Daydream Brett Morgen | USA
North American Premiere
*My Policeman Michael Grandage | United Kingdom
World Premiere
Nanny Nikyatu Jusu | USA
International Premiere
No Bears Jafar Panahi | Iran
North American Premiere
The Return of Tanya Tucker: Featuring Brandi Carlile Kathlyn Horan | USA
International Premiere
Saint Omer Alice Diop | France
North American Premiere
Sanctuary Zachary Wigon | USA
World Premiere
Stories Not to be Told Cesc Gay | Spain
World Premiere
Triangle of Sadness Ruben Östlund | Sweden, United Kingdom, USA, France, Greece
North American Premiere
Walk Up Hong Sangsoo | South Korea
World Premiere
Wendell & Wild Henry Selick | USA
World Premiere
The Whale Darren Aronofsky | USA
North American Premiere
Women Talking Sarah Polley | USA
International Premiere
The Wonder Sebastián Lelio | United Kingdom, Ireland
Canadian Premiere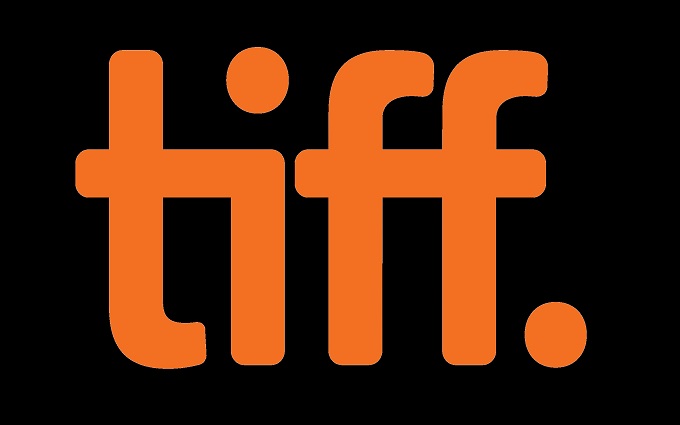 TIFF CEO Cameron Bailey announced today that the World Premiere of The Swimmers will be the Opening Night Gala Presentation for the 47th Toronto International Film Festival® on Thursday, September 8, at Roy Thomson Hall.
"I was deeply moved by the story of these two sisters and wowed by the storytelling," said Bailey. "The Swimmers was the very best kind of surprise when we saw it this summer — an exciting, epic journey and the arrival of an important filmmaker. I'm thrilled that audiences in Toronto will be the first to discover Sally El Hosaini's remarkable film, and that this year on our Opening Night we can honour everyone who risks everything to reach a better, safer life."

"I'm ecstatic. What an honour and privilege to open TIFF with the inspirational true-life story of the Mardini sisters," said The Swimmers director El Hosaini. "A city as multicultural and diverse as Toronto is the perfect place to debut our film that elevates the visibility and voice of refugees, reminding us that the human capacity to survive is stronger than most of us know."
Based on a true story, The Swimmers follows the journey from war-torn Syria to the 2016 Rio Olympics. Two young sisters embark on a harrowing journey as refugees, putting both their hearts and champion swimming skills to heroic use.
Starring Manal Issa, Nathalie Issa, Ahmed Malek, Matthias Schweighöfer, Ali Suliman, Kinda Alloush, James Krishna Floyd, and Elmi Rashid Elmi. Directed by Sally El Hosaini, with a screenplay written by El Hosaini and multi-award-winning screenwriter and playwright Jack Thorne. Produced by Working Title's Tim Bevan and Eric Fellner alongside Ali Jaafar and Tim Cole with Stephen Daldry executive producing.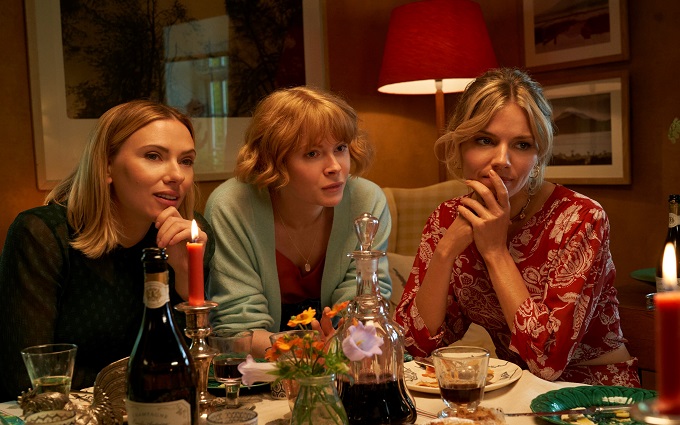 Principal photography has wrapped on Kristin Scott Thomas's directorial debut, MY MOTHER'S WEDDING, which focuses on three romantically dysfunctional sisters trying to navigate their mother's third wedding.
Three sisters return to their childhood home for a momentous weekend; the third wedding of their twice widowed mother, Diana (Scott Thomas). The three daughters are from very different walks of life: Georgina (Beecham), a palliative nurse; Victoria (Miller), a Hollywood star; and Katherine (Johansson), a Captain in the Royal Navy. Over the weekend, the family gathers to celebrate a new marriage, but mother and daughters alike are forced to revisit the past and confront the future, with help from a colourful group of unexpected wedding guests…
The cast includes double Academy award nominee, Scarlett Johansson (Marriage Story, Under The Skin), BAFTA award nominee, Sienna Miller (Anatomy of a Scandal, American Woman), and Cannes Best Actress winner, Emily Beecham (Little Joe, Cruella), who play the sisters. Academy award nominee and BAFTA award-winner Scott Thomas, plays Diana Frost, their mother. This marks the third time Scott Thomas and Johansson have played mother and daughter since The Horse Whisperer (1998).
Joining the cast are BAFTA award nominee, Freida Pinto (Slumdog Millionaire, Knight of Cups), Sindhu Vee (Sex Education, Matilda), Joshua McGuire (Cheaters, Anatomy of a Scandal), Mark Stanley (Game Of Thrones, Trigger Point), Thibault de Montalembert (Call My Agent, The King) and Samson Kayo (Bloods, The Bubble). Scott Thomas is also reunited with her Four Weddings and a Funeral co-star, James Fleet.
"I have wanted to direct for a long time and it was thrilling to create this fictional family using my own childhood memories as a springboard. Directing and acting with such talented actresses and reuniting with Scarlett Johansson has been exhilarating."

Kristin Scott Thomas
Co-written by Scott Thomas and John Micklethwait, the film is produced by Finola Dwyer and Steven Rales and is a Finola Dwyer Productions / Ridlington Road Production presented by Indian Paintbrush.
Scott Thomas's creative team includes Director of Photography Yves Belanger (Brooklyn, Dallas Buyers Club), BAFTA award-winning Production Designer Andrew McAlpine (The Piano, An Education), Casting Director Lucy Bevan (The Batman, Belfast), Editor Gary Dollner (Fleabag, Killing Eve), Costume Designer Sinead Kidao (Small Axe, The Pursuit of Love), and Academy award nominated Hair and Make-Up Designer Daniel Phillips (The Queen, Florence Foster Jenkins).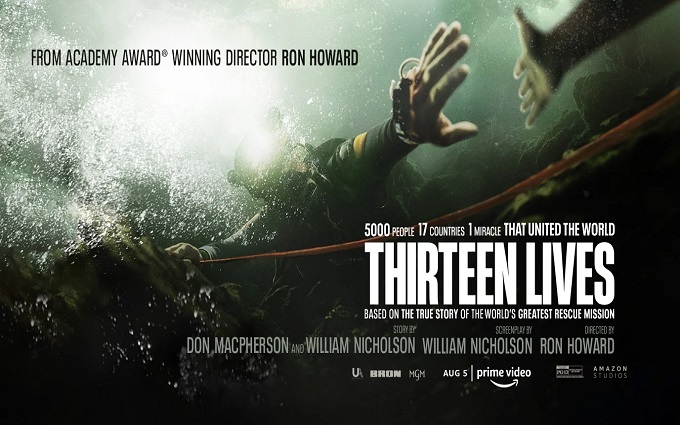 The Plot
The astonishing true story of a young soccer team in Thailand who became trapped in the terrifying depths of the flooded Tham Luang Nang Non cave and the fearless team of divers desperately trying to bring them back to their families on the surface as the watching world held its breath.
The Good
Ron Howard brings his peerless directing talents to bare on yet another iconic true story. Just as he previously turned the Apollo 13 mission into a piece of Oscar worthy big screen drama, he succeeds again in breathing tense life into the struggles of a vast international rescue team to do the impossible and retrieve 13 young boys and their coach from the depths of the earth.
Howard's direction deftly balances authenticity with emotional pathos. The film combines gripping re-enactment of the rescue with subtle exploration of the profoundly emotional journey of the boys, their families and the rescue team. It's a constant tribute to the power of hope to conquer fear and seemingly impossible challenges.
The film's excellent cast lead by stars Viggo Mortenson, Colin Farrell and Joel Edgerton all deliver outstanding performances that do true justice to the real life heroes they portray. Their eagerness to largely shun stunt performers in favour of genuinely plunging into the murky underwater world of the caves gives the film a critical added layer of reality. They also do a fantastic job of reminding audiences that their characters aren't fearless super humans, but merely ordinary people desperately trying to use their accomplished expertise to prevent unspeakable tragedy.
In sharp contrast to the costume clad comic book heroism more typically celebrated on screen, this film provides a poignant and tense reminder of the reality of those who find themselves called by circumstances to face up against unspeakable odds.
Perhaps even more importantly this film doesn't reductively seek to simplify the agonisingly long and complex rescue process by merely focusing on the divers physically tasked with extracting the boys from the caves. The film documents and celebrates the full scope of the massive multi-national team of thousands of volunteers, experts, officials and locals that worked tirelessly to help the boys survive and making saving them even a possibility.
In particular the film stands as a fitting tribute to those who did lose their lives and made other immeasurably huge sacrifices for the sake of rescuing these children. The film never seeks of sanitise the true cost of accomplishing this impossible feat of salvation.
Even for those who remember following the unfolding drama of the rescue via the constant global media coverage this film remains an important and rewarding experience. The film reveals much about the rescue that will astonish and inspire audiences even further. It's a gripping and revelatory first-hand account of a 'story' which has already captured the hearts of people across the globe.
The Bad
Anyone that suffers from claustrophobia will find the film's intensely realistic portrayal of the terrifyingly cramped and constantly perilous experience of diving 2.5 miles through submerged caves to be a deeply uncomfortable experience. In truth even those who aren't overly sensitive to cramped spaces will mostly find themselves squirming uncomfortably the first time the film follows the diving teams underwater. It's simply impossible not to have a strong reaction to the daunting dangers the rescue team faced constantly during the weeks of rescue work.
While the film's entire purpose is to share that authentic experience with an audience, it will be unavoidably overwhelming at times for some people.
It's undeniably important for people to understand the reality of this astonishing rescue, but this celebration of hope and heroism does require a willingness to endure rather than just be entertained.
The Ugly Truth
Thirteen lives is a masterclass in suspense and hope from one of Hollywood's very best directors. An all-star cast breathes astonishing life into one of the most compelling tales of modern day heroism. Claustrophobic, breath-taking and simply brilliant this is true five star drama that urgently demands to be seen on.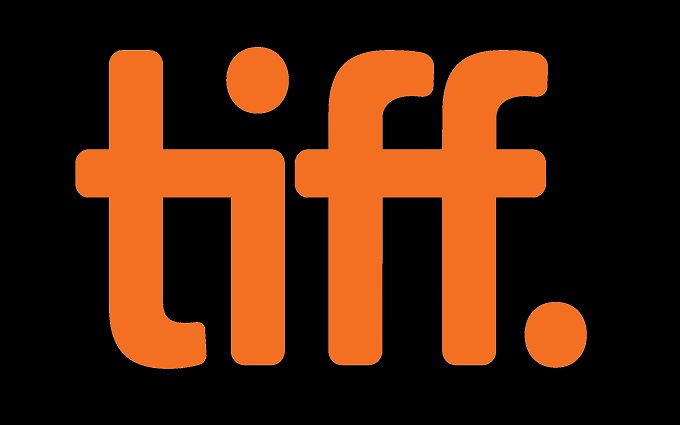 TIFF is excited to announce  Lena Dunham's Catherine Called Birdy will have its World Premiere at the 47th edition of the Festival.
The year? 1290. In the Medieval English village of Stonebridge, Lady Catherine (known as Birdy) is the youngest child of Lord Rollo and Lady Aislinn. Her playground is Stonebridge Manor, a house that, like the family, has seen better days. Financially destitute and utterly greedy, Rollo sees his daughter as his path out of financial ruin by marrying her off to a wealthy man for money and land. But Birdy, like all the great teen heroines, is spirited, clever, and adventurous–and ready to put off any suitor that comes in increasingly ingenious ways. Her imagination, defiance and deep belief in her own right to independence put her on a collision course with her parents. When the most vile suitor of all arrives, they are presented with the ultimate test of love for their daughter.
From Prime Video, Catherine Called Birdy stars Bella Ramsey, Lesley Sharp, Sophie Okonedo, Joe Alwyn, Isis Hainsworth, Dean-Charles Chapman, Paul Kaye, with Billie Piper and Andrew Scott. It is directed by and screenplay written by Lena Dunham, based on the book by Karen Cushman. Producers are Eric Fellner, Tim Bevan, Dunham, and Jo Wallett.