London Critics' Circle Film Awards Nominations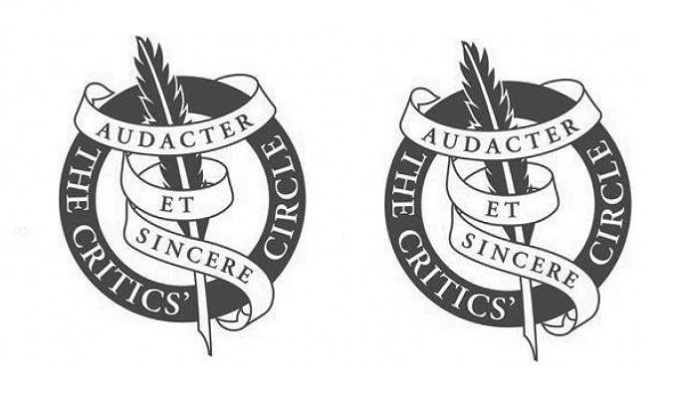 The nominations for the 34th London Critics' Circle Film Awards were announced today, with British director Steve McQueen's 12 Years A Slave topping members' ballots with 9 nominations.
Gary Oldman will be accepting the Circle's most prestigious award, the Dilys Powell Award For Excellence In Film at the London Critics' Circle Film Awards on 2 February 2014. He comments:
"I am truly honoured, and humbled to be named for this prestigious award, especially when one considers both who is doing the awarding and also the inspirational list of past recipients. I can't wait to be there."
The London Critics' Circle Film Awards are voted for by the UK's longest standing and most prestigious critical organisation, which boasts 140 members who between them see every one of the hundreds of films released in the UK each year. The Circle's Film Section Chair, Jason Solomons comments:
"The London critics have yet again voted for a brilliant mix of films that reflects London's position as a hub of world cinema culture, both in production and appreciation. All the nominated films and performances have found champions and crucial support from London critics as they journey around the world, from their debuts at festivals including Cannes, Venice, Toronto, Berlin, Sundance, London and Edinburgh, where our critics show that their taste, knowledge, passion and influence remain vital and highly respected aspects of film culture. More than 200 different films were nominated on the ballots. I look forward to finding out our winners and send early congratulations to Gary Oldman, an icon of London cinema who has given us all pride and pleasure watching his outstanding, constantly surprising and thrilling screen career."
12 Years A Slave leads the pack with nominations in the following categories: Film of the Year, Best Actor (Chiwetel Ejiofor), Best Director (Steve McQueen), Supporting Actor (Michael Fassbender), Supporting Actress (Lupita Nyong'o), Screenwriter (John Ridley), British Actor (Chiwetel Ejiofor and Michael Fassbender) and Technical Achievement (Sean Bobbitt, Cinematography). 12 Years A Slave will be released in the UK on 10 January 2014.
The next strongest showing at the nominations stage is for Stephen Frears' Philomena, with nominations for British Film, Best Actress (Judi Dench), British Actor (Steve Coogan), British Actress (Judi Dench) and Screenwriter (Steve Coogan and Jeff Pope) bringing the picture's total to five nominations.
Also receiving multiple nominations were Woody Allen's BLUE JASMINE, Jon Baird's FILTH, Alfonso Cuarón's GRAVITY and Martin Scorsese's THE WOLF OF WALL STREET, with four nods each. Following hot on their heels, the following films all received three nominations each: David O. Russell's American Hustle, Abdellatif Kechiche's Blue Is the Warmest Colour, Paul Greengrass' Captain Phillips, Noah Baumbach's Frances Ha, Paolo Sorrentino's The Great Beauty, the Coen Brother's Inside Llewyn Davis, Alexander Payne's Nebraska and Clio Barnard's The Selfish Giant.
 Full official nominees list below:
FILM OF THE YEAR
Blue Is the Warmest Colour
Blue Jasmine
Frances Ha
Gravity
The Great Beauty
Her
Inside Llewyn Davis
Nebraska
12 Years a Slave
The Wolf of Wall Street
FOREIGN-LANGUAGE FILM OF THE YEAR
Blue Is the Warmest Colour
Caesar Must Die
Gloria
The Great Beauty
A Hijacking
BRITISH FILM OF THE YEAR
A Field in England
Filth
Philomena
Rush
The Selfish Giant
DOCUMENTARY OF THE YEAR
The Act of Killing
Beware of Mr Baker
Leviathan
Stories We Tell
We Steal Secrets: The Story of WikiLeaks
ACTOR OF THE YEAR
Bruce Dern – Nebraska
Leonardo DiCaprio – The Wolf of Wall Street
Michael Douglas – Behind the Candelabra
Chiwetel Ejiofor – 12 Years a Slave
Tom Hanks – Captain Phillips
ACTRESS OF THE YEAR
Cate Blanchett – Blue Jasmine
Sandra Bullock – Gravity
Judi Dench – Philomena
Adèle Exarchopoulos – Blue Is the Warmest Colour
Greta Gerwig – Frances Ha
SUPPORTING ACTOR OF THE YEAR
Barkhad Abdi – Captain Phillips
Michael Fassbender – 12 Years a Slave
James Gandolfini – Enough Said
Tom Hanks – Saving Mr Banks
Jared Leto – Dallas Buyers Club
SUPPORTING ACTRESS OF THE YEAR
Naomie Harris – Mandela: Long Walk to Freedom
Sally Hawkins – Blue Jasmine
Jennifer Lawrence – American Hustle
Lupita Nyong'o – 12 Years a Slave
June Squibb – Nebraska
BRITISH ACTOR OF THE YEAR
Christian Bale – American Hustle / Out of the Furnace
Steve Coogan – Alan Partridge: Alpha Papa / The Look of Love / Philomena / What Maisie Knew
Chiwetel Ejiofor – 12 Years a Slave
Michael Fassbender – The Counsellor / 12 Years a Slave
James McAvoy – Filth / Trance / Welcome to the Punch
BRITISH ACTRESS OF THE YEAR
Judi Dench – Philomena
Lindsay Duncan – About Time / Last Passenger / Le Week-end
Naomie Harris – Mandela: Long Walk to Freedom
Sally Hawkins – Blue Jasmine
Emma Thompson – Beautiful Creatures / Saving Mr Banks
YOUNG BRITISH PERFORMER OF THE YEAR
Conner Chapman – The Selfish Giant
Saoirse Ronan – Byzantium / The Host / How I Live Now
Eloise Laurence – Broken
George MacKay – Breakfast With Jonny Wilkinson / For Those in Peril / How I Live Now / Sunshine on Leith
Shaun Thomas – The Selfish Giant
DIRECTOR OF THE YEAR
Alfonso Cuarón – Gravity
Paul Greengrass – Captain Phillips
Steve McQueen – 12 Years a Slave
Paolo Sorrentino – The Great Beauty
Martin Scorsese – The Wolf of Wall Street
SCREENWRITER OF THE YEAR
Ethan Coen & Joel Coen – Inside Llewyn Davis
Spike Jonze – Her
Steve Coogan & Jeff Pope – Philomena
John Ridley – 12 Years a Slave
Terence Winter – The Wolf of Wall Street
BREAKTHROUGH BRITISH FILMMAKER
Jon S Baird – Filth
Scott Graham – Shell
Marcus Markou – Papadopoulos & Sons
Rufus Norris – Broken
Paul Wright – For Those in Peril
TECHNICAL ACHIEVEMENT AWARD
American Hustle – Judy Becker, production design
Behind the Candelabra – Howard Cummings, production design
Filth – Mark Eckersley, editing
Frances Ha – Sam Levy, cinematography
Gravity – Tim Webber, visual effects
The Hunger Games: Catching Fire – Trish Summerville, costumes
Inside Llewyn Davis – T Bone Burnett, music
Stoker – Kurt Swanson & Bart Mueller, costumes
12 Years a Slave – Sean Bobbitt, cinematography
Upstream Colour – Johnny Marshall, sound design
DILYS POWELL AWARD FOR EXCELLENCE IN FILM
Gary Oldman