Gina Carano Joins Female Expendables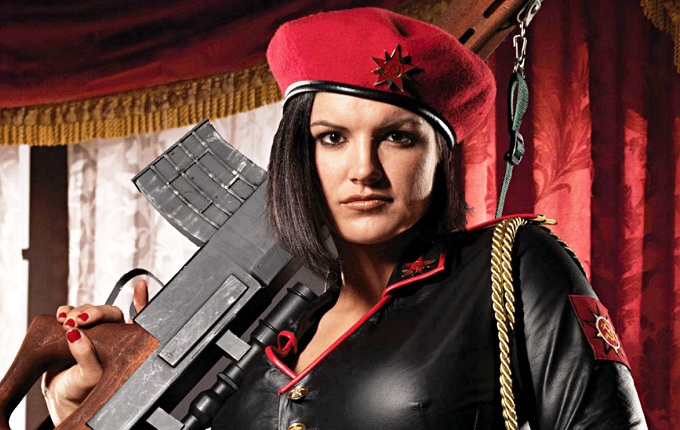 Haywire star and former MMA fighter Gina Carano has become the first female action star to join the cast of a so called all-female version of The Expendables. Producer Adi Shankar had previously announced his intention to gather action heroines to make an all-star action effort fuelled by girl power instead of testosterone.
Announcing the news that Gina Carano was the predictable first such star to officially sign onto the project the producer had this to say:
"I don't know how I'm supposed to make a movie that is supposed to be the female version of 'The Expendables' without Gina Carano in it. It would be like making Twix without caramel or Jamba Juice without jamba."
It's expected that many more names will now be added to the production.  Carrie Anne Moss, Sigourney Weaver, Uma Thurman, Michelle Rodriguez, Michelle Yeoh, Linda Hamilton, Kate Beckinsale , Summer Glau, Cameron Dia, Jamie Lee Curtis, Helen Mirren and Angelina Jolie  are all being mentioned with various degrees of seriousness.