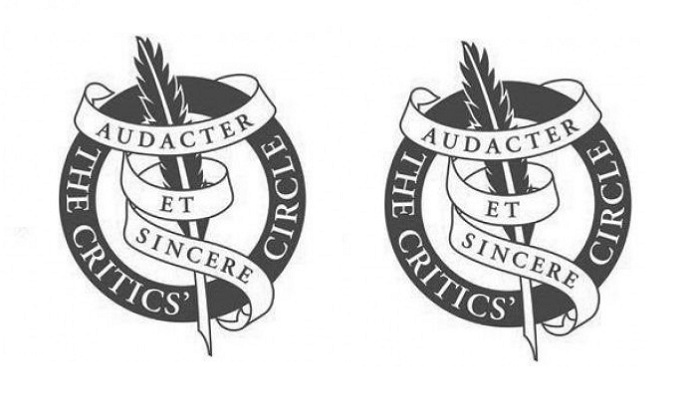 Roma continued its awards season dominance as the London Film Critics' Circle announced its winners. A week after landing seven BAFTA nominations, Alfonso Cuarón's Mexico City memory piece landed film of the year and director of the year honors from the group — which, its name notwithstanding, includes print, online and broadcast critics from across the U.K.
However, it was Yorgos Lanthimos's dark historical comedy The Favourite that ended the night with the most wins: Having led the nominations this year with 10 bids, it won four, including best actress for Olivia Colman, best supporting actress for Rachel Weisz and the screenplay prize for co-writers Deborah Davis and Tony McNamara. It was also named British/Irish film of the year.
Other multiple winners included twisty indie thriller "Beast," which won British/Irish actress of the year for rising star Jessie Buckley and the breakthrough British/Irish filmmaker award for newcomer Michael Pearce. Also taking a brace of awards was Pawel Pawlikowski's midcentury romance "Cold War": In addition to the foreign-language prize, it scooped the group's technical achievement Award for Lukasz Zal's crisp black-and-white cinematography.
Other major winners included "First Reformed" star Ethan Hawke and "Can You Ever Forgive Me?" scene-stealer Richard E. Grant — both lavishly rewarded by U.S. critics — who took lead actor and supporting actor honors respectively. Rupert Everett, nominated by the group in multiple categories for directing and starring in the fragmented Oscar Wilde biopic "The Happy Prince," was named British/Irish actor of the year. Agnes Varda's "Faces Places," an Oscar nominee last year but a 2019 release in the U.K., won the documentary prize.
Roma's wins didn't represent the night's only triumph for Spanish-language cinema. Veteran auteur Pedro Almodóvar, currently in post-production on his new film "Pain and Glory," received the Circle's annual Dilys Powell Award for contribution to cinema, following such recent winners as Kate Winslet, Isabelle Huppert and the late Nicolas Roeg.
FULL LIST OF WINNERS BELOW:
Film of the Year: "Roma"
Foreign Language Film of the Year: "Cold War"
Documentary of the Year: "Faces Places"
British/Irish Film of the Year: "The Favourite"
Director of the Year: Alfonso Cuarón, "Roma"
Screenwriter of the Year: Deborah Davis and Tony McNamara, "The Favourite"
Actress of the Year: Olivia Colman, "The Favourite"
Actor of the Year: Ethan Hawke, "First Reformed"
Supporting Actress of the Year: Rachel Weisz, "The Favourite"
Supporting Actor of the Year: Richard E. Grant, "Can You Ever Forgive Me?"
British/Irish Actress of the Year: Jessie Buckley, "Beast"
British/Irish Actor of the Year: Rupert Everett, "The Happy Prince"
Young British/Irish Performer of the Year: Molly Wright, "Apostasy"
Breakthrough British/Irish Filmmaker of the Year: Michael Pearce, "Beast"

Best film
BlacKkKlansman
The Favourite
Green Book
Roma
A Star Is Born
Outstanding British film
Beast
Bohemian Rhapsody
The Favourite
McQueen
Stan & Ollie
You Were Never Really Here
Outstanding debut by a British writer, director or producer
Apostasy – Daniel Kokotajlo (writer/director)
Beast – Michael Pearce (writer/director), Lauren Dark (producer)
A Cambodian Spring – Chris Kelly (writer/director/producer),
Pili – Leanne Welham (writer/director), Sophie Harman (producer)
Ray & Liz – Richard Billingham (writer/director), Jacqui Davies (producer)
Best film not in the English language
Capernaum
Cold War
Dogman
Roma
Shoplifters
Best documentary
Free Solo
McQueen
RBG
They Shall Not Grow Old
Three Identical Strangers
Best animated film
Incredibles 2
Isle of Dogs
Spider-Man: Into the Spider-Verse
Best director
BlacKkKlansman – Spike Lee
Cold War – Paweł Pawlikowski
The Favourite – Yorgos Lanthimos
Roma – Alfonso Cuarón
A Star Is Born – Bradley Cooper
Best original screenplay
Cold War – Janusz Głowacki, Paweł Pawlikowski
The Favourite – Deborah Davis, Tony McNamara
Green Book – Brian Currie, Peter Farrelly, Nick Vallelonga
Roma – Alfonso Cuarón
Vice – Adam McKay
Best adapted screenplay
BlacKkKlansman – Spike Lee, David Rabinowitz, Charlie Wachtel, Kevin Willmott
Can You Ever Forgive Me? – Nicole Holofcener, Jeff Whitty
First Man – Josh Singer
If Beale Street Could Talk – Barry Jenkins
A Star Is Born – Bradley Cooper, Will Fetters, Eric Roth
Best actress
Glenn Close – The Wife
Lady Gaga – A Star Is Born
Melissa McCarthy – Can You Ever Forgive Me?
Olivia Colman – The Favourite
Viola Davis – Widows
Best actor
Bradley Cooper – A Star Is Born
Christian Bale – Vice
Rami Malek – Bohemian Rhapsody
Steve Coogan – Stan & Ollie
Viggo Mortensen – Green Book
Best supporting actress
Amy Adams – Vice
Claire Foy – First Man
Emma Stone – The Favourite
Margot Robbie – Mary Queen of Scots
Rachel Weisz – The Favourite
Best supporting actor
Adam Driver – BlacKkKlansman
Mahershala Ali – Green Book
Richard E Grant – Can You Ever Forgive Me?
Sam Rockwell – Vice
Timothée Chalamet – Beautiful Boy
Best original music
BlacKkKlansman
If Beale Street Could Talk
Isle of Dogs
Mary Poppins Returns
A Star Is Born
Best cinematography
Bohemian Rhapsody
Cold War
The Favourite
First Man
Roma
Best editing
Bohemian Rhapsody
The Favourite
First Man
Roma
Vice
Best production design
Fantastic Beasts: The Crimes of Grindelwald
The Favourite
First Man
Mary Poppins Returns
Roma
Best costume design
The Ballad of Buster Scruggs
Bohemian Rhapsody
The Favourite
Mary Poppins Returns
Mary Queen of Scots
Best make up & hair
Bohemian Rhapsody
The Favourite
Mary Queen of Scots
Stan & Ollie
Vice
Best sound
Bohemian Rhapsody
First Man
Mission: Impossible – Fallout
A Quiet Place
A Star Is Born
Best special visual effects
Avengers: Infinity War
Black Panther
Fantastic Beasts: The Crimes of Grindelwald
First Man
Ready Player One
Best British short animation
Best British short film
73 Cows
Bachelor, 38
The Blue Door
The Field
Wale
EE Rising Star award (voted for by the public)
Barry Keoghan
Cynthia Erivo
Jessie Buckley
Lakeith Stanfield
Letitia Wright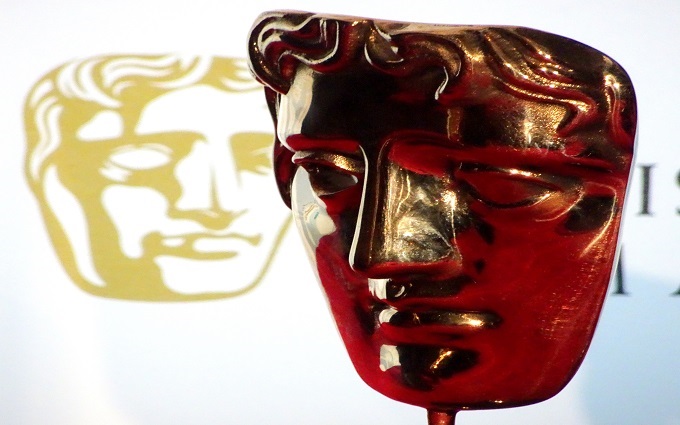 Today, the five nominees for this year's prestigious EE Rising Star Award were announced at BAFTA's headquarters, 195 Piccadilly in London.
Revealed by Chief Executive Amanda Berry and film broadcaster Edith Bowman, the nominees consist of five actors and actresses who have each shown truly outstanding talent on the big screen in the past year and captured the imagination of both the public and film industry.
The EE Rising Star Award nominees for 2019 are:
JESSIE BUCKLEY has established herself as a true talent of stage and screen since playing Anne Egermann in the West End revival of Stephen Sondheim's A Little Night Music. Playing the role of Moll in Beast saw Jessie give a critically acclaimed performance, with critics praising her for bringing a fresh, frank, feminine perspective to her leading performance. The film was launched to wide acclaim at last year's Toronto International Film Festival. At this year's film festival, Jessie's most recent project, Wild Rose, was premiered, in which Jessie plays a Glaswegian musician who dreams of becoming a Nashville star. The film concluded to a standing ovation and is due to be released in April 2019. Jessie was named a BAFTA Breakthrough Brit in 2017.
Jessie Buckley, commenting on her nomination, said: "I would like to thank both BAFTA and the jury from the bottom of my heart for putting me forward for the 2019 EE Rising Star Award – it's a huge honour and a fantastic category to be nominated for, especially as the winner is decided by film fans at home."
CYNTHIA ERIVO is a Tony, Emmy, and Grammy Award-winning actress, best known for her stunning performance as Celie in the 2015 Broadway revival of The Color Purple. This year, Erivo has starred in both Drew Goddard's Bad Times at the El Royale alongside Jeff Bridges, Chris Hemsworth, and Jon Hamm as well as in Steve McQueen's Widowsalongside Viola Davis, Michelle Rodriguez, and Elizabeth Debicki. In 2019, Erivo will be seen starring alongside Daisy Ridley and David Oyelowo in in the highly anticipated sci-fi thriller, Chaos Walking, from director Doug Liman and John Ridley's Needle in a Timestack alongside Orlando Bloom, Freida Pinto, and Leslie Odom Jr.
Cynthia Erivo, commenting on her nomination, said: "I'm ever grateful to BAFTA and the jury panel for nominating me for the 2019 EE Rising Star Award. It means the world to me to be acknowledged by the community that, for most of my life, I've known as home. Thank you for this incredible honour."
BARRY KEOGHAN first received widespread critical acclaim as one of the breakout stars of Sundance 2016 for his performance in Rebecca Daly's Mammal and was named as one of Screen International's Stars of Tomorrow in 2015. Since then, Barry has received praise for his work as Boy opposite Colin Farrell and Nicole Kidman in Yorgas Lanthimos' The Killing Of A Sacred Deer, as part of Christopher Nolan's stellar ensemble in Dunkirk and, most recently, in Bart Layton's American Animals – for which he was nominated for a Best Supporting Actor BIFA in 2018.
Barry Keoghan, commenting on his nomination, said: "I want to thank BAFTA and of course the jury for this incredible honour. It's really exciting to be put forward for the EE Rising Star Award. Over the years, I have watched so many actors and actresses that I admire be nominated in this category, so to think that I'm now on that list is an amazing feeling."
LAKEITH STANFIELD is currently starring in Boots Riley's hit debut, Sorry To Bother You where he was praised for his role as Cassius Green. He also received widespread acclaim for the lead role in Crown Heights, about the wrongful conviction of prisoner Colin Warner. The film then went on to win the Audience Award at the 2017 Sundance Film Festival. Stanfield has also starred in Jordan Peele's cult hit Get Out, alongside 2018 EE Rising Star Award winner Daniel Kaluuya and, in the Netflix original film War Machine, alongside Brad Pitt. On the small screen, he has also received critical acclaim for his role as Darius in Donald Glover's series Atlanta on FX.
Lakeith Stanfield, commenting on his nomination, said: "On behalf of the entire Sorry To Bother You team, thank you BAFTA. It is an honour and a pleasure to be considered."
LETITIA WRIGHT gained worldwide attention for her role as Shuri in Marvel's ground-breaking film Black Panther. She reprised her role in Avengers: Infinity War. In 2017, she starred in Netflix's Black Mirror for which she was nominated for an Emmy Award for Outstanding Supporting Actress in A Limited Series or Movie. Wright currently stars in The Convert at The Young Vic Theatre in London. Next up, she is set to join 2016 EE Rising Star Award winner John Boyega in the Mike Cahill-directed adaptation of Hold Back The Stars and a reboot of the French hit film, Le Brio.
Letitia Wright, commenting on her nomination, said: "It's an incredible feeling to be chosen by BAFTA and the jury as a candidate for the EE Rising Star Award. It means a lot that my work has been recognised, especially in the country I've grown up in, and that I get to share this recognition with so many talented actors."
This year the EE Rising Star jury panel, who were tasked with selecting the five nominees from a vast list of upcoming talented actors and actresses, included jury chair and co-president of Cornerstone Films Alison Thompson, actress Rosamund Pike, actor Richard Madden, BAFTA Breakthrough Brit Ray Panthaki, film broadcaster Edith Bowman, film critic Anna Smith, producer Georgina Lowe, casting directors Leo Davis and Lucy Bevan and other leading industry specialists and entertainment journalists.
Edith Bowman, EE Rising Star Award juror and broadcaster, said: "Selecting and announcing the EE Rising Star Award nominees has always been an honour. Having been on the jury panel for the past three years, the experience is more thrilling each year. Now, it's up to film fans from across the UK to vote for their favourite nominee, as this is the only award which is determined by the British public. So, please make sure to check out each of the films these talented actors and actresses have been nominated for and get voting"
Pete Jeavons, Director of Brand Marketing at EE, added: "This year marks the 14th year of the EE Rising Star Award and the nominees make up yet another impressive shortlist. The breadth of roles played by the nominees over the past year has been nothing short of incredible; I would urge everyone to go and see them in action before casting their vote. It's a real honour for us to play a part in recognising emerging film talent in partnership with BAFTA and we are looking forward to seeing who the public decide should be their winner."
2019 celebrates the 14th year of the EE Rising Star Award, the only award at the EE British Academy Film Awards voted for by the British public. Voting is now open at ee.co.uk/BAFTA and the winner will be announced at the EE British Academy Film Awards on Sunday 10 February 2019.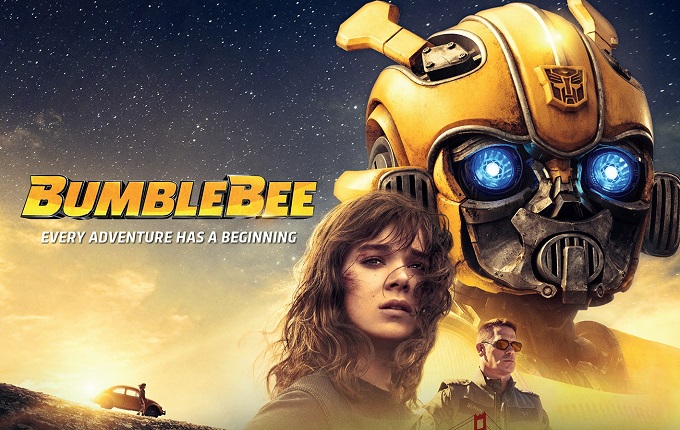 The plot
Set during the 1980s, Autobot warrior Bumblebee finds himself stranded alone on earth, pursued by both evil Decepticons and angry human soldiers. With the help of a young earth girl, Bumblebee must to find a way to save earth despite these overwhelming odds.
The Good
Director Travis Knight had already established an excellent pedigree for visual style with his gorgeously animated film Kubo and the Two Strings. He does a great job here in finally delivering a Transformers film that looks far closer to the iconic 80s cartoon design than the increasingly messy and unrecognisable Michael Bay movie franchise. The film's opening scenes on an embattled planet Cybertron teases brilliant versions of classic characters like Soundwave, Ravage, Star Scream and Optimus Prime.
Aside from the look of the Transformers the film also does well to capitalise on having an authentic 1980s setting. The film's period soundtrack is a perfect mood setting tsunami of classic pop tunes. Combined with frequent crowd pleasing pop culture references it helps the film tap into the rich vein of nostalgic fun which has kept fans so patient with the Transformers film franchise. Much like Netflix hit retro series Stranger Things, this film's look and feel is perfectly matched to the classic film's it seeks to emulate. The film's central plot about a fragile young girl befriending a stranded intergalactic robot borrows successfully from the affectionate legacy of films like Short Circuit and E.T.
Hailee Steinfeld is a great fit for Bumblebee's teenage companion and does fine work at making the personal melodrama and planet saving action feel equally real and important. She has an authentic endearing quality that far exceeds the vast majority of 'teen' heroes. WWE superstar turned actor John Cena is also a god fit for his role as a determined Special Forces agent. He shows genuine flashes of humour and copes capably with the predictable explosion packed set pieces.
The film's titular hero Bumblebee also deserves much praise, as the special effects team manages to inject even greater levels of heart into the already beloved plucky yellow robot. It's refreshing to see time spent developing a transformer as a genuine character rather than just briskly introduced as a lazy stereotype as the previous Transformer films have done.
The Bad
It is unclear precisely how this film is supposed to relate to the existing Transformers franchise. While it seems to serve as a prequel to the previous five Transformers films, it makes a number of noticeable changes in both plot points and visual style that sits inconsistently with those existing films. It would perhaps have been better if Hasbro had more confidently rebooted the series, learning from some of the very obvious mistakes of Michael Bay's past efforts.
While Bumblebee is a very popular fan favourite character, it's also fair to say that the film torments audiences by only offering only teasing glimpses of all the other iconic Transformers. While the film deliberately sacrifices scale for more concise and convincing storytelling, it's hard not to wonder how magnificent a full epic ensemble Transformers film made in this style could have been.
The Ugly  Truth
Bumblebee showcases the tantalising possibility of how well Transformers could translate to big screen in the right hands. A much improved visual style and focus on emotive storytelling represents a colossal improvement for the previously bloated and bland franchise. Plenty of 80s nostalgia,  a good cast and a great soundtrack make this a fun ride, even if sadly it may prove to be a one off adventure rather than the start of a triumphant reboot.
Review by Russell Nelson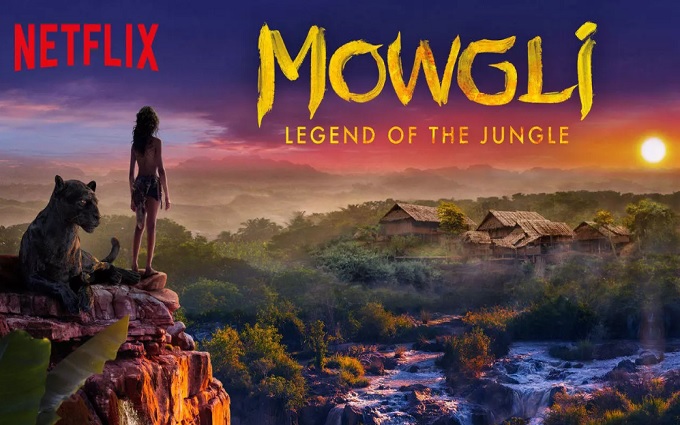 The Plot
The timeless tale of an orphaned man cub Mowgli, adopted by wolves and friendly jungle animals, but pursued by the villainous tiger Shere Khan. Mowgli struggles to find his place between the worlds of man and the increasingly dangerous Jungle…finding beauty and cruelty on both sides… as he discovers his own true destiny.
The Good
Director Andy Serkis has pulled together a dizzying list of voice acting talent for this long delayed passion project. It's great to hear Benedict Cumberbatch, Cate Blanchett and Christian Bale sharing the same screen, albeit in animal form only. For fans it will be a real treat to finally get to see their collective work, after this film lost out in a release date race with Disney's own Jungle Book reboot.
Older audiences who have sat through far too many repeated viewings of the perky musical original cartoon version may actually welcome a version of Kipling's tale that does include those overly familiar songs. Indeed the overall darker tone of this version is a deliberate attempt to make the conic fable feel more adult than past versions ever did.
While the film's dark and occasionally gory visuals won't be to everyone's taste. Some fans will no doubt relish in it.  Special effects fans will also find it at least interesting to see how Serkis continues to pioneer and push the limits of motion capture performances.
The Bad
For a film that sells itself largely on the basis of delivering unparalleled special effects excellence it's a shame that it isn't always able to do so. The decision to use motion capture to transfer the actual facial performances of the all-star cast onto animal bodies is at ties a flawed gimmick. Benedict Cumbebatch's distinctive facial shape and mannerisms are indeed evident in villainous Tiger Shere Khan. Unfortunately the result is something that looks distractingly cartoonish and far less like an actual tiger.  The film's efforts to overly humanise the animal performances makes them often distractingly cartoonish in a world that seemingly aspires to convincing photo-realism.
Meanwhile the film is also unapologetically dark. Obviously trying to distinguish itself from its Disney competition. Unfortunately this tactic leaves the film far more dark, drab and depressing. In particular the grim fate of certain characters combined with a more generally vicious and feral emotional tone is unlikely to have much appeal to those with beloved childhood affection for this story or for children themselves.
In truth even before Disney beat this production to the punch with their own flawlessly polished live action/CGI version, this is a story overly familiar to audiences. It largely robs the film of any real tension
The Ugly Truth
Despite the film's impressive voice cast and valiant efforts to innovate with special effects, sadly the results are ultimately just a mostly unappealing version of an already familiar tale. The film's effects lack the polished perfection they needed to deliver and the film now feels like a bleak afterthought to both Disney's upbeat and decidedly more child friendly adaptations.
Review by Russell Nelson