Stranger Things David Harbour Earns West End Praise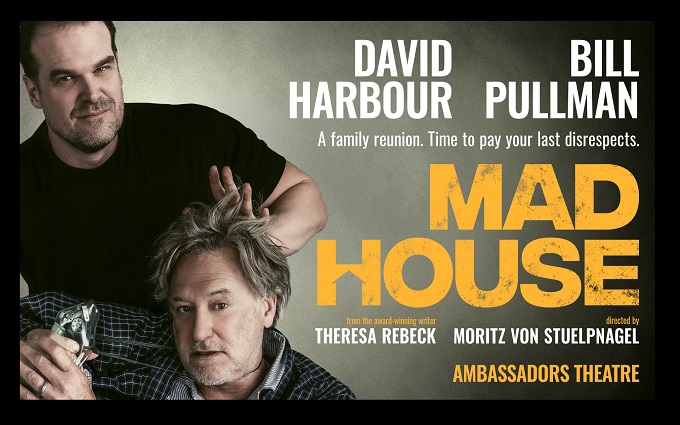 Stranger Things star David Harbour has earned rave reviews for his new west end play Mad House which officially opened on Sunday. Harbour stars alongside Bill Pullman in the play written by Theresa Rebeck.
Harbour recently revealed that his own experiences with mental health had been written into the play after conversations with Rebeck.
"I've had experiences with what society would deem mental illness and certainly the cornerstone of that for me has been the idea that sometimes groups of people want to brand you crazy because you see life in a certain way, or have a certain sensitivity to the existential demands of consciousness.

So the specifics are not mine, but the idea of someone who feels crazy in a world of callousness, is definitely at the heart of what I experienced when I was younger."
Harbour's character in Mad House is attempting to care for his cantankerous ill father (Pullman) while struggling not to let his own mental health deteriorate.
Harbour also shared his experience of the play's apparently emotional impact on audiences
"I look out [into the audience] and a few people are crying, a few people are laughing. It's one of those plays where it sort of sneaks up on you, because it's really funny, it lures you in to dealing with these issues like death and mental illness, and the pain of everything, but it does it in such a fun way."