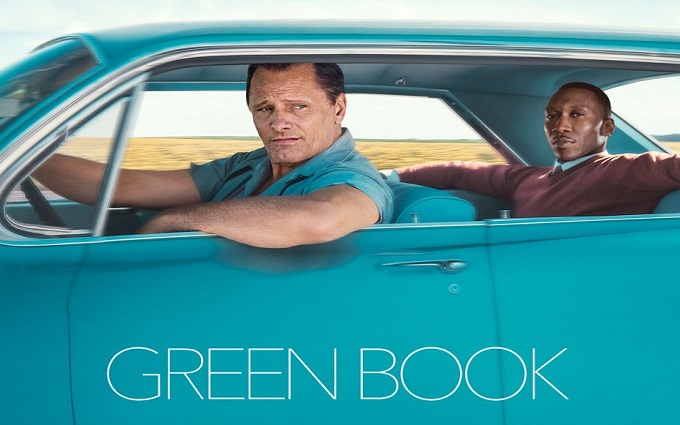 The Plot
A streetwise but rough edged Italian-American bouncer becomes the driver for a sophisticated African American classical pianist, resulting in an unlikely bond forming during a concert tour of America's Deep South in the 1960s.
The Good
Viggo Mortensen delivers a charismatic career best performance as Tony 'Lip', lending considerable subtlety and heart to what could easily have become merely a lazy Italian American working class stereotype. With slicked back jet black hair and a slight pot belly, Mortensen transforms himself physically for the role, perfectly embodying the character. More important than this however is the way in which Mortensen consistently succeeds in capturing the complex balance of hardened brashness and jovial nativity that defines Tony.
Mortensen delivers a performance which simply cannot be faulted. He's able to fully reveal Tony's flaws, his mild racism or a propensity to solve problems with his fists, while simultaneously celebrating his appetite for life, devotion to his family and his essentially kind hearted nature. It's impossible not to be ultimately fully won over by Mortensen's magnetic charms. He makes Tony a deeply sympathetic and surprisingly layered character, leaving audiences utterly endeared to him in spite of first appearances.
Linda Cardellini also helps considerably in this regard playing Tony's wife. The pair have a genuine tenderness that goes a long way to softening some of Tony's harder edges. Any educational ignorance or rudeness he might display feel immediately irrelevant in the light of this sincere love.
Mahershala Ali is once again on award worthy form as the erudite but awkward Dr. Don Shirley. His well-spoken highly strung demeanour is a perfect contrast to Tony's gregarious uncouth enthusiasm. This pleasingly mismatched pair are both fascinating characters in their own right and the evolving dynamic between them is a pleasure to behold.
At a time when our racial and cultural differences are increasingly cynically considered to be an insurmountable divide, it's refreshing to see such an emphatic example of how misguided that defeatist attitude is. Those that would seek to dismiss this story as mere Hollywood fantasy also have to contend with the fact that the film is based upon a real life events and an actual enduring friendship. Making it all the more uplifting and satisfying to see it celebrated in this way on screen.
That optimistic mood is perfectly accompanied by lush cinematography and a great period soundtrack. The film takes audiences on a welcome wander through America during a specific period in modern history. It is thoughtful, fun and faithful to the best spirit of that era.
The Bad
It's rare to have nothing bad to say about a film, but this is one of those glorious occasions. Even the harshest critics would be hard pressed to find any obvious cause for complaint.
The Ugly Truth
Green Book is a near flawless piece of well-crafted movie magic propelled by two outstanding performances. This real life tale of unlikely and inspiring friendship is a crowd pleasing delight guaranteed to help restore audiences' faith in humanity.
Review by Russell Nelson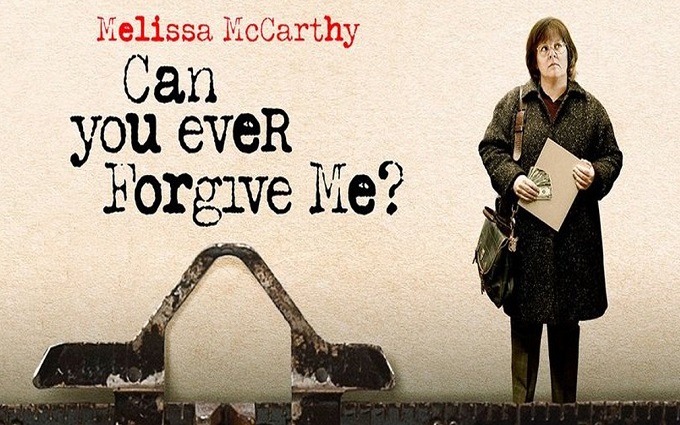 The Plot
Based on a true story, a struggling author called Lee Israel turns in desperation to a shady criminal career using her genuine writing talents to forge fake letters from literary greats, aided by her equally troubled friend and accomplice. The hopeless pair plunging ever deeper into inevitable trouble.
The Good
Melissa McCarthy's splendid and subtle lead performance has already earned her considerable well deserved awards recognition. She offers up a sincere portrait of a person struggling with bitter personal failures and the crushing weight of cruelly self-imposed isolation. McCarthy displays a fragile vulnerability and emotional depth far beyond the lazy clichés and silly slapstick that have increasingly defined the diminishing returns of her oversaturated comedic work. Flexing her dramatic muscles she shows a considerable gift for crafting a character who is equally obnoxious and sympathetic.
With a less thoughtful and authentic performance this character could so easily have been just a tragic 'old cat lady' stereotype. Instead McCarthy breaths humanity and sincere aguish into a layered performance of a woman longing so clearly for companionship and recognition in a world that seems to offer little of both. McCarthy's flashes of wit and anger makes things more enjoyable than merely watching someone wallow in unrelenting self-pity.
Alongside McCarthy's star turn, Richard E. Grant provides a perfect embodiment of her flamboyant and flawed partner in crime, Jack Hock. Grant channels all his well-practised flare for playing hedonistic grifters into a career defining performance. Grant's character is a cheerily shambolic mess and a wonderful accompaniment for McCarthy's more maudlin moments. Between them the pair strikes a compelling balance between true despondency and endearingly uninhibited desperation.
A pleasant soundtrack and equally pleasing cinematography soothes some of the film's sadder themes and injects just a hint of whimsy and romantic optimism to proceedings. Overall combined with terrific performances the film is both compelling and unconventionally charming. It's a nuanced New York drama that most notably echoes some of Woody Allen's acclaimed early work.
The Bad
Those expecting to see yet another heavy handed slapstick comedy built around McCarthy's loud mouthed foolishness will undoubtedly be a little disappointed by a film far more meditative and melancholy than that. It would be a mistake to watch this film expecting to see the kind of comedy that made McCarthy a household name in films like Bridesmaids, The Heat or the atrocious Ghostbusters reboot.
It's only fair to acknowledge that while this film is arguably a major improvement on some of McCarthy's less credible comedic efforts, it's not necessarily going to satisfy those who have come to reliably rely on her merely for low brow laughter. For those fans at least, this film may prove a little too slow paced and miserable for their tastes.
The Ugly Truth
Can You Ever Forgive Me? treads a fine line between comedy and tragedy, guided by two sensational performances from Richard E. Grant and Melissa McCarthy. It will redefine audience's expectations of McCarthy and provides an enjoyably sordid ride.
Review by Russell Nelson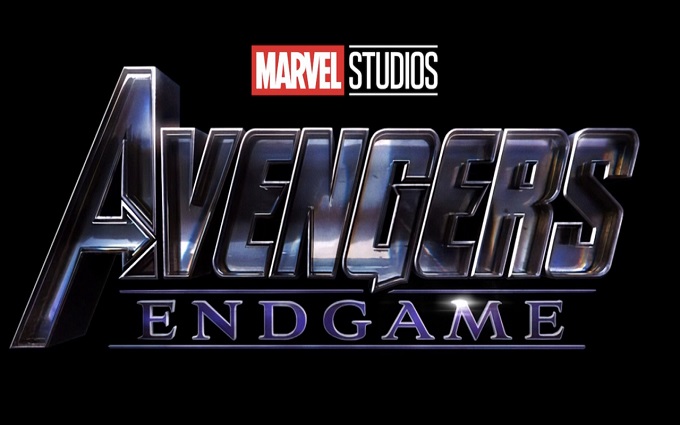 Every day is a day closer to the release of Avengers Endgame, the hugely-anticipated Infinity War follow-up, set to wrap up Phase 3 of the Marvel Cinematic Universe and propel the saga into a whole new era. In exciting news for the most eager UK marvel fans,  the UK release date appears to have shifted forward a whole 24 hours.
According to online reports  Avengers Endgame will be making its debut in UK Cinemas now on Thursday 25 April instead of Friday 26. Meaning Marvel's momentous climax will be arriving in UK cinemas a day earlier than the US.
Till then fans have the official teaser trailer below to wet their appetite…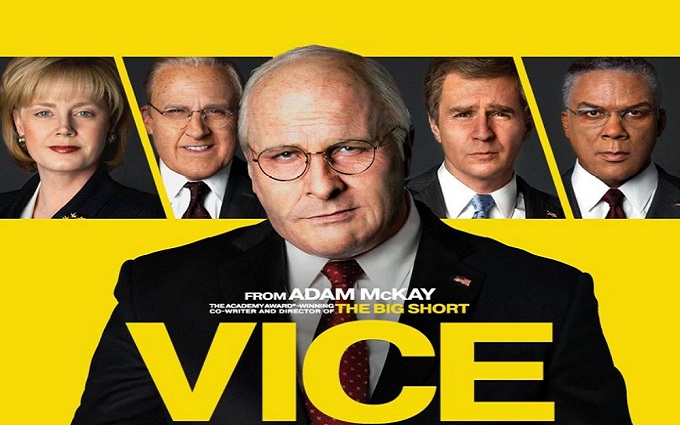 The Plot
The Big Short director Adam McKay presents a similarly cynical portrait of Dick Chenny. Charting his ruthless rise as a politician and businessman, culminating in his controversial time as a uniquely all powerful American Vice President.
The Good
Christian Bale achieves the seemingly impossible task of physically transforming himself into the stocky bulldog like Dick Cheney. It's an astonishing achievement in method acting and make up that allows the Batman star to convincingly portray the iconic political powerhouse. He's able to portray each step in Cheney's unlikely journey from angry young man to calculating grey haired war monger. Bale's polished impression of Cheney's low growling voice and thinly veiled ruthlessness fits equally well with the well-known perceptions of the man considered to have truly pulled the strings behind the Bush presidency.
A solid supporting cast and director Adam McKay's knack for punchy storytelling helps to keep audiences interested in Cheney's stubborn rise to unconventional and allegedly unlimited power.  Along the way the film crafts a mostly unsympathetic portrait of Cheney that will satisfy those who gleeful regard him as the quintessential right wing political villain. The combined ensemble talents of Steve Carell, Sam Rockwell and Amy Adams also helps to make up for Cheney's own well noted charisma vacuum. They do a good job of rehashing the history of 9/11 and the Iraq war with convincing impressions of all the key players.
The Bad
While it's impossible to fault Bale's transformative performance, there is still a genuine lack of charisma surrounding the character. Ironically this is precisely the point the film seeks to make, that Cheney's drab and dreary persona allowed him to operate largely without public scrutiny and necessary oversight. Unfortunately despite the filmmaker's best efforts the film never quite succeeds in either demonising or humanising him fully. Cheney's famously secretive and intensely private nature makes it seemingly impossible to decipher him in any fresh or meaningful way.
Likewise the political history of the Iraq war seems both overly familiar to audiences who likely already have very firmly entrenched views on the subject and also seems somehow already far less relevant to a world currently gripped by a dramatic new landscape of global problems.
The Ugly Truth
Vice has an appealing all-star cast who manage to make relatively recent history feel fairly dramatic. An almost unrecognisable star turn from Christian Bale is undoubtedly its main attraction, aggressively reminding audiences of Dick Cheney's discretely colossal impact on American and the world beyond.
Review by Russell Nelson

Best picture
Black Panther
BlacKkKlansman
Bohemian Rhapsody
The Favourite
Green Book
Roma
A Star is Born
Vice
Best director
Alfonso Cuarón (Roma)
Adam McKay (Vice)
Yorgos Lanthimos (The Favourite)
Spike Lee (BlacKkKlansman)
Pawel Pawlikowski (Cold War)
Best actor
Rami Malek (Bohemian Rhapsody)
Christian Bale (Vice)
Viggo Mortensen (Green Book)
Bradley Cooper (A Star Is Born)
Willem Dafoe (At Eternity's Gate
Best actress
Glenn Close (The Wife)
Lady Gaga (A Star Is Born)
Olivia Colman (The Favourite)
Melissa McCarthy (Can You Ever Forgive Me?)
Yalitza Aparicio (Roma)
Best supporting actor
Mahershala Ali (Green Book)
Richard E Grant (Can You Ever Forgive Me?)
Sam Elliott (A Star Is Born)
Adam Driver (BlacKkKlansman)
Sam Rockwell (Vice)
Best supporting actress
Emma Stone (The Favourite)
Rachel Weisz (The Favourite)
Amy Adams (Vice)
Regina King (If Beale Street Could Talk)
Marina De Tavira (Roma)
Best adapted screenplay
If Beale Street Could Talk (Barry Jenkins)
A Star Is Born (Bradley Cooper, Will Fetters and Eric Roth)
Can You Ever Forgive Me? (Nicole Holofcener and Jeff Whitty)
BlacKkKlansman (Spike Lee, David Rabinowitz, Charlie Wachtel and Kevin Willmott)
The Ballad of Buster Scruggs (Joel Coen and Ethan Coen)
Best original screenplay
Green Book (Brian Hayes Currie, Peter Farrelly and Nick Vallelonga)
The Favourite (Deborah Davis and Tony McNamara)
Roma (Alfonso Cuarón)
Vice (Adam McKay)
First Reformed (Paul Schrader)
Best animated feature
Incredibles 2
Ralph Breaks the Internet
Spider-Man: Into the Spider-Verse
Isle of Dogs
Mirai
Best documentary
Free Solo
Minding the Gap
RBG
Hale County This Morning, This Evening
Of Fathers and Sons
Best foreign language film
Roma (Mexico)
Cold War (Poland)
Shoplifters (Japan)
Capernaum (Lebanon)
Never Look Away (Germany)
Best cinematography
Roma (Alfonso Cuaron)
Cold War (Lukasz Zal)
Never Look Away (Caleb Deschanel)
The Favourite (Robbie Ryan)
A Star Is Born (Matty Libatique)
Best costume design
Black Panther (Ruth E Carter)
The Favourite (Sandy Powell)
Mary Poppins Returns (Sandy Powell)
Mary Queen of Scots (Alexandra Byrne)
The Ballad of Buster Scruggs (Mary Zophres)
Best film editing
Bohemian Rhapsody (John Ottman)
Vice (Hank Corwin)
BlacKkKlansman (Barry Alexander Brown)
The Favourite (Yorgos Mavropsaridis)
Green Book (Patrick J Don Vito)
Best makeup and hairstyling
Border
Mary Queen of Scots
Vice
Best original score
If Beale Street Could Talk (Nicholas Britell)
Mary Poppins Returns (Marc Shaiman)
Isle of Dogs (Alexandre Desplat)
BlacKkKlansman (Terence Blanchard)
Black Panther (Ludwig Goransson)
Best original song
Shallow (A Star Is Born)
All the Stars (Black Panther)
I'll Fight (RBG)
The Place Where Lost Things Go (Mary Poppins Returns)
When a Cowboy Trades his Spurs for Wings (The Ballad of Buster Scruggs)
Best production design
The Favourite (Fiona Crombie and Alice Felton)
First Man (Nathan Crowley and Kathy Lucas)
Roma (Eugenio Caballero and Barbara Enriquez)
Mary Poppins Returns (John Myhre and Gordon Sim)
Black Panther (Hannah Beachler and Jay Hart)
Best sound editing
First Man
A Quiet Place
Bohemian Rhapsody
Black Panther
Roma
Best sound mixing
A Star Is Born
Bohemian Rhapsody
First Man
Roma
Black Panther
Best visual effects
First Man
Avengers: Infinity War
Solo: A Star Wars Story
Ready Player One
Christopher Robin
Best animated short
Animal Behaviour
Bao
Late Afternoon
One Small Step
Weekends
Best documentary short
Black Sheep
End Game
Lifeboat
A Night at the Garden
Period. End of Sentence.
Best live action short
Detainment
Fauve
Marguerite
Mother
Skin