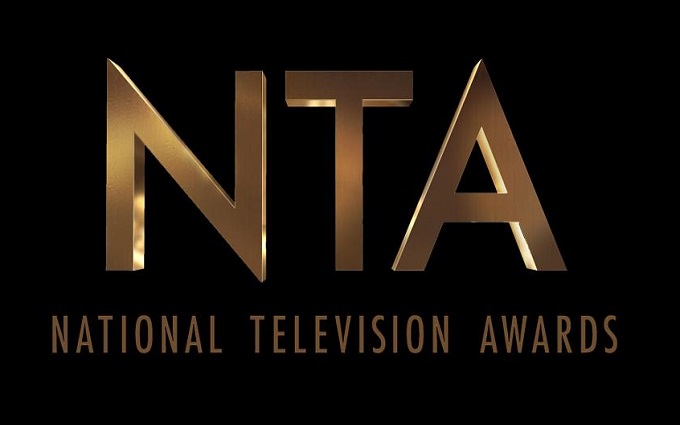 The National Television Awards 2018 took place at the O2 arena in London last night and saw most of the familiar faces on UK TV gather to celebrate and collect awards. Broadchurch, Doctor Foster and presenting duo Ant & Dec were among the night's big winners. Full list of winners for all categories below
Challenge Show
Love Island
MasterChef
The Great British Bake Off
WINNER: I'm A Celebrity… Get Me Out Of Here!
Crime Drama
Line Of Duty
Little Boy Blue
Sherlock
WINNER: Broadchurch
Talent Show
Britain's Got Talent
The Voice UK
The X Factor
WINNER: Strictly Come Dancing 
Drama
Call The Midwife
Casualty
Game Of Thrones
Liar
WINNER: Doctor Foster
TV Presenter
Bradley Walsh
Holly Willoughby
Phillip Schofield
WINNER: Ant & Dec 
Factual Entertainment
Ambulance
Diana, Our Mother: Her Life And Legacy
Paul O'Grady: For The Love Of Dogs
WINNER: Gogglebox
Drama Performance
David Tennant, Broadchurch
Jenna Coleman, Victoria
Sheridan Smith, The Moorside
Tom Hardy, Taboo
WINNER: Suranne Jones, Doctor Foster
The Bruce Forsyth Entertainment Award
All Round To Mrs Brown's
Celebrity Juice
The Graham Norton Show
WINNER: Ant & Dec's Saturday Night Takeaway
Serial Drama
Coronation Street
EastEnders
Hollyoaks
WINNER: Emmerdale
Serial Drama Performance
Barbara Knox, Coronation Street
Danny Miller, Emmerdale
Lacey Turner, EastEnders
WINNER: Lucy Fallon, Coronation Street
Comedy
Benidorm
Still Open All Hours
The Big Bang Theory
WINNER: Peter Kay's Car Share
Newcomer
Nathan Morris, Hollyoaks
Ned Porteous, Emmerdale
Rob Mallard, Coronation Street
WINNER: Danny Walters, EastEnders
Daytime
Loose Women
The Chase
The Jeremy Kyle Show
WINNER: This Morning
TV Judge
Paul Hollywood, The Great British Bake Off
Simon Cowell, Britain's Got Talent / The X Factor
will.i.am, The Voice UK / The Voice Kids
WINNER: David Walliams, Britain's Got Talent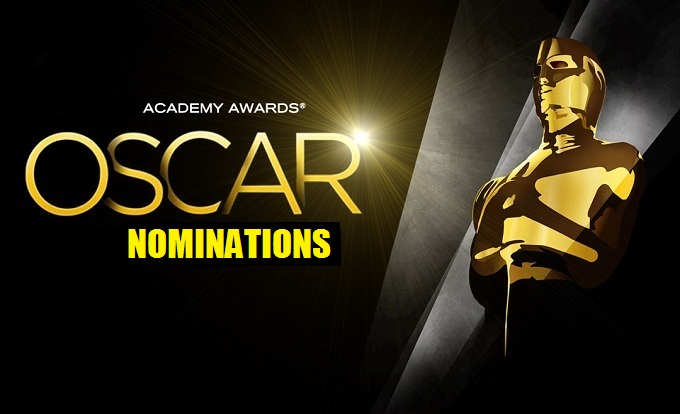 The nominations for the 90th Academy Awards have been announced in Los Angeles with The Shape Of Water leading the way with 13 nominations. Three Billboards Outside Ebbing Missouri, I, Tonya, Phantom Thread, Dunkirk, Lady Bird and Get Out also all featured prominently across all categories.
Milestones this year also included Greta Gerwig becoming just the 5th female nominee for best director and Mudbound cinematographer Rachel Morrison making history as the first ever female nominees in the best cinematography category.
Though some categories have clear front runners based on the pattern of other recent awards, many including best picture remain open races in a highly competitive year. many are predicting honours could be well spread across the night rather than seeing a typical sweep for a single film.
For now the nominees list in full below:
Best picture
Call Me By Your Name
Darkest Hour
Dunkirk
Get Out
Lady Bird
Phantom Thread
The Post
The Shape of Water
Three Billboards Outside Ebbing, Missouri
Best actress
Sally Hawkins – The Shape of Water
Frances McDormand – Three Billboards Outside Ebbing, Missouri
Margot Robbie – I, Tonya
Saoirse Ronan – Lady Bird
Meryl Streep – The Post
Best actor
Timothee Chalamet – Call Me By Your Name
Daniel Day-Lewis – Phantom Thread
Daniel Kaluuya – Get Out
Gary Oldman – Darkest Hour
Denzel Washington – Roman J Israel, Esq
Best supporting actress
Mary J Blige – Mudbound
Allison Janney – I, Tonya
Lesley Manville – Phantom Thread
Laurie Metcalf – Lady Bird
Octavia Spencer – The Shape of Water
Best supporting actor
Willem Dafoe – The Florida Project
Woody Harrelson – Three Billboards Outside Ebbing, Missouri
Richard Jenkins – The Shape of Water
Christopher Plummer – All the Money in the World
Sam Rockwell – Three Billboards Outside Ebbing, Missouri
Best director
Dunkirk – Christopher Nolan
Get Out – Jordan Peele
Lady Bird – Greta Gerwig
Phantom Thread – Paul Thomas Anderson
The Shape of Water – Guillermo Del Toro
Best adapted screenplay
Call Me By Your Name – screenplay by James Ivory
The Disaster Artist – screenplay by Scott Neustadter & Michael H Weber
Logan – screenplay by Scott Frank & James Mangold and Michael Green; story by James Mangold
Molly's Game – written for the screen by Aaron Sorkin
Mudbound – screenplay by Virgil Williams and Dee Rees
Best original screenplay
The Big Sick – written by Emily V Gordon & Kumail Nanjiani
Get Out – written by Jordan Peele
Lady Bird – written by Greta Gerwig
The Shape of Water – screenplay by Guillermo del Toro & Vanessa Taylor; story by Guillermo del Toro
Three Billboards Outside Ebbing, Missouri – written by Martin McDonagh
Best foreign language film
A Fantastic Woman (Chile)
The Insult (Lebanon)
Loveless (Russia)
On Body and Soul (Hungary)
The Square (Sweden)
Best original song
Mighty River – Mudbound (Mary J Blige, Raphael Saadiq & Taura Stinson)
The Mystery of Love – Call Me By Your Name (Sufjan Stevens)
Remember Me – Coco (Kristen Anderson-Lopez and Robert Lopez)
Stand Up for Something – Marshall (Common & Diane Warren)
This Is Me – The Greatest Showman (Benji Pasek & Justin Paul)
Best original score
Dunkirk – Hans Zimmer
Phantom Thread – Jonny Greenwood
The Shape of Water – Alexandre Desplat
Star Wars: The Last Jedi – John Williams
Three Billboards Outside Ebbing, Missouri – Carter Burwell
Best animated feature
The Boss Baby
The Breadwinner
Coco
Ferdinand
Loving Vincent
Best documentary feature
Abacus
Faces Places
Icarus
Last Men in Aleppo
Strong Island
Best cinematography
Blade Runner 2049 – Roger Deakins
Darkest Hour – Bruno Delbonnel
Dunkirk – Hoyte van Hoytema
Mudbound – Rachel Morrison
The Shape of Water – Dan Laustsen
Best costume design
Beauty and the Beast – Jacqueline Durran
Darkest Hour – Jacqueline Durran
Phantom Thread – Mark Bridges
The Shape of Water – Luis Sequeira
Victoria and Abdul – Consolata Boyle
Best make-up and hairstyling
Darkest Hour – Kazuhiro Tsuji, David Malinowski & Lucy Sibbick
Victoria and Abdul – Daniel Phillips & Lou Sheppard
Wonder – Arjen Tuiten
Best production design
Beauty and the Beast – production design by Sarah Greenwood; set decoration by Katie Spencer
Blade Runner 2049 – production design by Dennis Gassner; set decoration by Alessandra Querzola
Darkest Hour – production design by Sarah Greenwood; set decoration by Katie Spencer
Dunkirk – production design by Nathan Crowley; set decoration by Gary Fettis
The Shape of Water – production design by Paul Denham Austerberry; set decoration by Shane Vieau and Jeff Melvin
Best visual effects
Blade Runner 2049 – John Nelson, Gerd Nefzer, Paul Lambert & Richard R Hoover
Guardian of the Galaxy Vol 2 – Christopher Townsend, Guy Williams, Jonathan Fawkner & Dan Sudick
Kong: Skull Island – Stephen Rosenbaum, Jeff White, Scott Benza & Mike Meinardus
Star Wars: The Last Jedi – Ben Morris, Mike Mulholland, Neal Scanlan & Chris Corbould
War for the Planet of the Apes – Joe Letteri, Daniel Barrett, Dan Lemmon & Joel Whist
Best film editing
Baby Driver – Paul Machliss & Jonathan Amos
Dunkirk – Lee Smith
I, Tonya – Tatiana S Riegel
The Shape of Water – Sidney Wolinsky
Three Billboards Outside Ebbing, Missouri – Jon Gregory
Best sound editing
Baby Driver – Julian Slater
Blade Runner 2049 – Mark Mangini and Theo Green
Dunkirk – Richard King and Alex Gibson
The Shape of Water – Nathan Robitaille and Nelson Ferreira
Star Wars: The Last Jedi – Matthew Wood and Ren Klyce
Best sound mixing
Baby Driver – Julian Slater, Tim Cavagin and Mary H Ellis
Blade Runner 2049 – Ron Bartlett, Doug Hemphill and Mac Ruth
Dunkirk – Mark Weingarten, Gregg Landaker and Gary A Rizzo
The Shape of Water – Christian Cooke, Brad Zoern and Glen Gauthier
Star Wars: The Last Jedi – David Parker, Michael Semanick, Ren Klyce and Stuart Wilson
Best animated short
Dear Basketball
Garden Party
Lou
Negative Space
Revolting Rhymes
Best live action short
DeKalb Elementary
The Eleven O'Clock
My Nephew Emmet
The Silent Child
Watu Wote/All of Us
Best documentary short
Edith + Eddie
Heaven Is a Traffic Jam on the 405
Heroin(e)
Knife Skills
Traffic Stop
The Plot
A businessman is caught up in a criminal conspiracy during his daily commute home.
The Good
Liam Neeson adds to his ever growing catalogue of action films that have clogged his career since the surprise hit of 2008's Taken withThe Commuter. This time however it's his wife and son as opposed to his wife and daughter who are in danger as they're taken hostage offscreen in an attempt to force Neeson's aged ex-cop Michael MacCauley to do 'one little thing' for the mysterious Joanna (Vera Farmiga) which will result in the death of a passenger.
With a supporting cast which includes Patrick Wilson, Andy Nyman and the underused performances from Sam Neill and Jonathan Banks, The Commuter certainly has enough star power to reel you in. Most surprising of all is Florence Pugh who is completely unrecognisable from her previous role in Lady MacBeth, so much so that this writer didin't even notice her, which is the highest of compliments.
The story is easy enough to follow and plays out at times like a backwards modernised Murder On the Orient Express (though without any gorgeous moustaches) and no matter how ludicrous it gets the entertainment value is just the same as director Jaume Collet-Serra's previous work (The Shallows) and works as a worthy addition to the now trilogy of collaborations with Neeson after 2011's Unknown and 2014's Non-Stop.
The Bad
Having already taken on the Harrison Ford trope of 'where's my wife and son!' it's a shame to see that Neeson doesn't utter the phrase 'get off my train' at any point. Furthermore it's a shame he doesn't kick a train in the face which is what this writer was looking forward to. Suffice to say if you go into this looking for anything serious you'll be deeply disappointed and may miss the action packed fun that The Commuter provides. If the homage to Spartacus doesn't have you giggling away then you clearly aren't the audience that the producers are trying to hook in.
The Ugly Truth
At its very essence, The Commuter is perfect Saturday night multiplex fodder that, if you're close your logic can very easily become a highlight of the years cinema trips. It's not necessarily Schindler's List nor is it at the very top of Neeson's recent action collection. But that doesn't mean it can't be a damn good 105 minutes to spend.
 Review by Johnny Ellis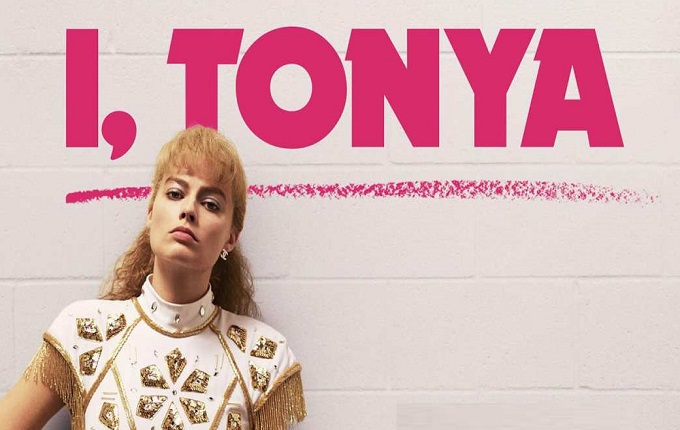 The Plot
I,Tonya documents the rise and fall of controversial Ice Skating superstar Tonya Harding based on astonishing real life events and conflicting personal accounts. The film charts her unlikely path to figure skating glory, her dysfunctional marriage and her ultimately violent rivalry with fellow USA skater Nancy Kerrigan.
The Good
Margot Robbie delivers a truly Oscar worthy performance playing the infamously iconic Tonya Harding from awkward adolescent through to regretful middle aged cynicism. Aside from the obvious physical transformation and intensive ice skating training that Robbie had to endure to play the part, the emotional toll of playing the vulnerably unhinged young Olympian is self-evident. Robbie is able to morph effortlessly into the many different versions of Harding that the story demands, somehow managing to perfectly encapsulate and challenge audiences likely preconceptions at the same time.
Around Robbie's breathtakingly good central performance supporting turns from Sebastian Stan, Paul Walter Hauser and Allison Janney are scene stealing delights. Janney is on fine foul mouthed form as Harding's belligerently mean spirited mother, Stan shines as Harding's husband Jeff Gillooly, while Paul Walter Hauser is a comic joy as Gillooly's ridiculously delusional best friend Shawn. The combined cast help paint a portrait of Harding's life that is both hysterically entertaining and disturbed.
Extensive world class skating sequences are a major technical challenge for the film. Thankfully though a combinations of Robbie's dedication and well applied visual effects it's possible to make Robbie a convincing skating superstar. It's especially important that the film does succeed in doing this as arguably seeing Harding's breath-taking skill and athletic bravery is an essential counterpoint to the infamous disaster of her life when off the ice.
Overall I, Tonya is magnificent fun and skilfully pays with its occasional mockumentary style to illustrate the competing versions of the truth that continue to confuse one of the most bizarre and memorable moments in sporting history. Robbie's award worthy central performance and a magnificently well-chosen soundtrack propel the movie with all the desperate grace and danger of someone performing a triple axel jump on ice….
The Bad
More critical audiences might object on principal to the notion of in any way deliberately or accidentally glamorizing Tonya Harding's behaviour and her apparent 'crimes'. It's a fine line to tread between capturing an accurate well balanced portrait of one of the most notorious sporting figures of all time and the risk of appearing either overly sympathetic or sensationalist. Thought the film does largely succeed in this respect, obviously those with preconceived notions about Harding and what she represents to professional athletics may find the existence of a big screen version less welcome.
The Ugly Truth
Fuelled by a relentlessly brilliant performance by Margot Robbie, this unconventional sporting biopic is consistently hilarious, tragic and wildly entertaining. Robbie's portrayal of the notorious former Olympian is simultaneously psychotic and sympathetic. The result of this astonishing star turn is two hours of compelling viewing
Review by Russell Nelson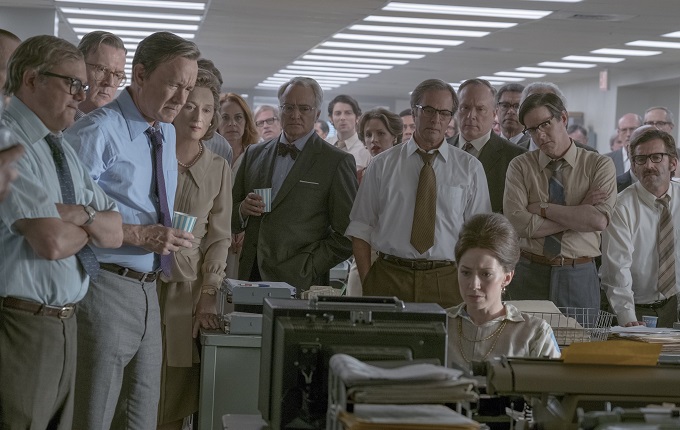 The Plot
Based on the sensational true story The Post follows the legal battle between Nixon's Whitehouse administration and The Washington Post over efforts to publish sensational revelations about the Vietnam War contained in classified government documents.
The Good
Director Steven Spielberg has a brilliant track record for documenting historical events in a dramatic and accessible way. His past work on Schindler's List and Lincoln established his astonishing credentials in handling significant moments in global history with skill and due care. Spielberg brings his obvious passion to the cause of a free and fair press to the screen, having hastily made The Post seemingly as an act of urgent political necessity. That enthusiasm and sense of urgency does permeate the best moments of the film, bringing to life the thrill and perils of good journalism.
Meryl Streep and Tom Hanks both on predictably fine form, help inject some genuine personality into the real life news titans they portray. At this stage in their career their mere presence on screen is enough to make audiences realise that it's important they pay attention. It's almost as if they each emanate a constant Oscar winning glow, reassuring audiences of the unquestioned importance of proceedings.
Unsurprisingly given the Hollywood royalty behind the camera and in the two lead roles, the surrounding ensemble cast in The Post is littered with familiar faces and accomplished turns from brilliant character actors. The presence and nuanced sincerity of people like Bob Odenkirk and Bruce Greenwood helps lend added depth and sophistication to an otherwise simple story.
Though those familiar with the historical events the film documents may understandably find that the race against time dilemmas The Post explores are robbed of a little tension, thankfully fine performances hold audience's attention in spite of this. Though the passage of time may have robbed these events of their modern reliance, the film does at least serve as an effective homage to an increasingly bygone era of exciting investigative journalism.
The Bad
While The Post does it's best to capture the tension of a difficult dilemma of journalistic integrity, the importance of Vietnam War scandal may connect less with younger audiences for whom this chapter of American and world history feels increasingly remote. While some will be quick to try to draw direct parallels with modern political and media issues, in truth it's difficult to connect these historic events with the dramatically evolved modern world.
Celebrating the golden era of investigative print journalism can't entirely distract from the general collapse of the industry and the new more complex dilemmas arising from the new increasingly digital news landscape.
While The Post is well crafted it's perhaps also difficult to avoid direct comparisons with other acclaimed films exploring similar themes such as All The President's Men and more recently Spotlight. The Post perhaps doesn't quite have as much emotional and political complexity as those films, though that's amore a reflection on the facts of history than any particular filmmaking failure.
The Ugly Truth
Iconic director Steven Spielberg and the combined talents of an astonishing ensemble cast breathe life into a point in political, legal and media history that raises some of the same question and concerns that face a modern day audience. The Presence of stars Like Streep and Hanks lends the relatively straightforward events of the film the sense of gravitas and drama it requires.
 Review by Russell Nelson