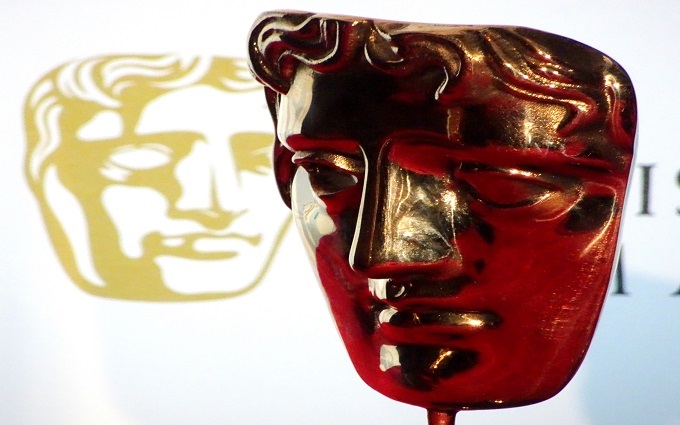 This year's EE BAFTA Film Awards have been handed out in London at a star studded ceremony at the Royal Albert Hall. Here are the winners in full:
Best film
Winner: Three Billboards Outside Ebbing, Missouri
Call Me By Your Name
Darkest Hour
Dunkirk
The Shape Of Water
Outstanding British film
Winner: Three Billboards Outside Ebbing, Missouri
Darkest Hour
The Death of Stalin
God's Own Country
Lady Macbeth
Paddington 2
Leading actress
Winner: Frances McDormand – Three Billboards Outside Ebbing, Missouri
Annette Bening – Film Stars Don't Die In Liverpool
Margot Robbie – I, Tonya
Sally Hawkins – The Shape Of Water
Saoirse Ronan – Lady Bird
Leading actor
Winner: Gary Oldman – Darkest Hour
Daniel Day-Lewis – Phantom Thread
Daniel Kaluuya – Get Out
Jamie Bell – Film Stars Don't Die In Liverpool
Timothee Chalamet – Call Me By Your Name
Supporting actress
Winner: Allison Janney – I, Tonya
Kristin Scott Thomas – Darkest Hour
Laurie Metcalf – Lady Bird
Lesley Manville – Phantom Thread
Octavia Spencer – The Shape Of Water
Supporting actor
Winner: Sam Rockwell – Three Billboards Outside Ebbing, Missouri
Christopher Plummer – All The Money In The World
Hugh Grant – Paddington 2
Willem Dafoe – The Florida Project
Woody Harrelson – Three Billboards Outside Ebbing, Missouri
Director
Winner: The Shape Of Water – Guillermo Del Toro
Blade Runner 2049 – Denis Villeneuve
Call Me By Your Name – Luca Guadagnino
Dunkirk – Christopher Nolan
Three Billboards Outside Ebbing, Missouri – Martin McDonagh
EE Rising Star Award (voted for by the public)
Winner: Daniel Kaluuya
Florence Pugh
Josh O'Connor
Tessa Thompson
Timothee Chalamet
Outstanding debut by a British writer, director or producer
Winner: I Am Not A Witch
The Ghoul
Jawbone
Kingdom Of Us
Lady Macbeth
Film not in the English language
Winner: The Handmaiden
Elle
First They Killed My Father
Loveless
The Salesman
Documentary
Winner: I Am Not Your Negro
City Of Ghosts
Icarus
An Inconvenient Sequel
Jane
Animated film
Winner: Coco
Loving Vincent
My Life As A Courgette
Original screenplay
Winner: Three Billboards Outside Ebbing, Missouri
Get Out
I, Tonya
Lady Bird
The Shape Of Water
Adapted screenplay
Winner: Call Me By Your Name
The Death Of Stalin
Film Stars Don't Die In Liverpool
Molly's Game
Paddington 2
Original music
Winner: The Shape Of Water – Alexandre Desplat
Blade Runner 2049 – Benjamin Wallfisch, Hans Zimmer
Darkest Hour – Dario Marianelli
Dunkirk – Hans Zimmer
Phantom Thread – Jonny Greenwood
Cinematography
Winner: Blade Runner 2049 – Roger Deakins
Darkest Hour – Bruno Delbonnel
Dunkirk – Hoyte van Hoytema
The Shape of Water – Dan Laustsen
Three Billboards Outside Ebbing, Missouri – Ben Davis
Editing
Winner: Baby Driver – Jonathan Amos, Paul Machliss
Blade Runner 2049 – Joe Walker
Dunkirk – Lee Smith
The Shape Of Water – Sidney Wolinsky
Three Billboards Outside Ebbing, Missouri – Jon Gregory
Production design
Winner: The Shape Of Water – Paul Austerberry, Jeff Melvin, Shane Vieau
Beauty And The Beast – Sarah Greenwood, Katie Spencer
Blade Runner 2049 – Dennis Gassner, Alessandra Querzola
Darkest Hour – Sarah Greenwood, Katie Spencer
Dunkirk – Nathan Crowley, Gary Fettis
Costume design
Winner: Phantom Thread – Mark Bridges
Beauty And The Beast – Jacqueline Durran
Darkest Hour – Jacqueline Durran
I, Tonya – Jennifer Johnson
The Shape Of Water – Luis Sequeira
Make-up and hair
Winner: Darkest Hour – David Malinowski, Ivana Primorac, Lucy Sibbick, Kazuhiro Tsuji
Blade Runner 2049 – Donald Mowat, Kerry Warn
I, Tonya – Deborah La Mia Denaver, Adruitha Lee
Victoria & Abdul – Daniel Phillips
Wonder – Naomi Bakstad, Robert A Pandini, Arjen Tuiten
Sound
Winner: Dunkirk – Richard King, Gregg Landaker, Gary A. Rizzo, Mark Weingarten
Baby Driver – Tim Cavagin, Mary H. Ellis, Julian Slater
Blade Runner 2049 – Ron Bartlett, Theo Green, Doug Hemphill, Mark Mangini, Mac Ruth
The Shape Of Water – Christian Cooke, Glen Gauthier, Nathan Robitaille, Brad Zoern
Star Wars: The Last Jedi – Ren Klyce, David Parker, Michael Semanick, Stuart Wilson, Matthew Wood
Special visual effects
Winner: Blade Runner 2049 – Gerd Nefzer, John Nelson
Dunkirk – Scott Fisher, Andrew Jackson
The Shape Of Water – Dennis Berardi, Trey Harrell, Kevin Scott
Star Wars: The Last Jedi – Nominees TBC
War For The Planet Of The Apes – Nominees TBC
British short animation
Winner: Poles Apart
Have Heart
Mamoon
British short film
Winner: Cowboy Dave
Aamir
A Drowning Man
Work
Wren Boys
Fellowship
Outstanding contribution to British cinema
National Film and Television School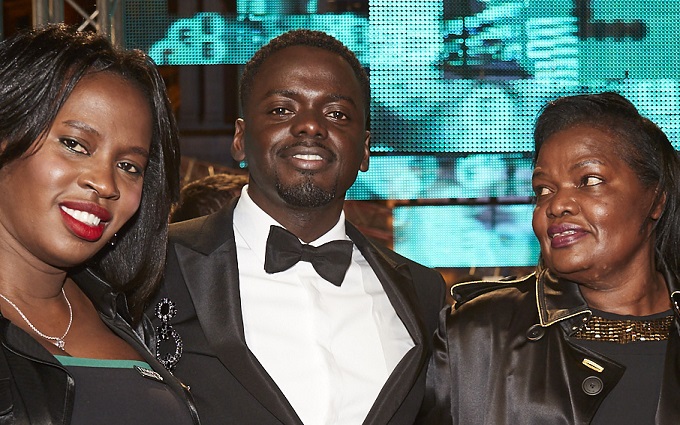 Get Out star  Daniel Kaluuya was announced as the winner of the EE Rising Star Award 2018 at the star studded EE British Academy Film Awards ceremony at the Royal Albert Hall In London last night. Kaluuya dedicated the award to his proud mother who joined him on the red carpet and sat front row as he collected his iconic BAFTA mask statue in front of a delighted crowd of fellow stars and industry onlookers.
The EE Rising Star Award is the only publicly-voted award presented at the Awards, and each year it continues to shine a spotlight on the outstanding up and coming acting talent that has captured the imagination of the public and film industry over the past 12 months.
Daniel was one of five exceptional actors nominated in recognition of their performances and identified as a true star in the making. The other nominees were Timothée Chalamet, Josh O'Connor, Florence Pugh and Tessa Thompson.
Daniel Kaluuya shot to fame last year in the American genre film, Get Out, for which he has been nominated in the Best Actor category for the EE British Academy Film Awards, Academy Awards, Golden Globe Awards, Screen Actors Guild Awards, Gotham Awards, and Independent Spirit Awards. Kaluuya took home the Best Actor award at the MTV Movie Awards and the NAACP Image Awards. Already known for his roles in hit TV shows, Skins, Psychoville and Black Mirror, Kaluuya has also starred in a slew of big screen feature films, including crime thriller Sicario, Johnny English Reborn and Kick Ass 2. This month, Daniel also joined the Marvel Cinematic Universe in Ryan Coogler's critically acclaimed Black Panther, followed by a co-starring role in Steve McQueen's upcoming heist thriller Widows later this year.
The EE Rising Star Award was created in honour of Mary Selway, the highly respected BAFTA-winning casting director whose career spanned three decades and over ninety films before she died in 2004. She worked with notable directors such as Steven Spielberg, Roman Polanski, Clint Eastwood and Ridley Scott, contributing to the creation of some of the silver screen's most memorable characters.
Former 2015 EE Rising Star Award nominee Margot Robbie, who was also nominated for Best Actress for her role in I, Tonya, and Octavia Spencer, nominated for Best Supporting Actress for her role in The Shape of Water, took to the Royal Albert Hall stage to present this year's EE Rising Star award.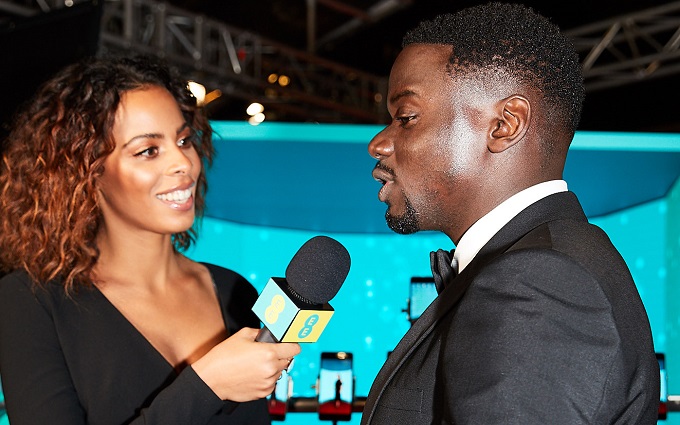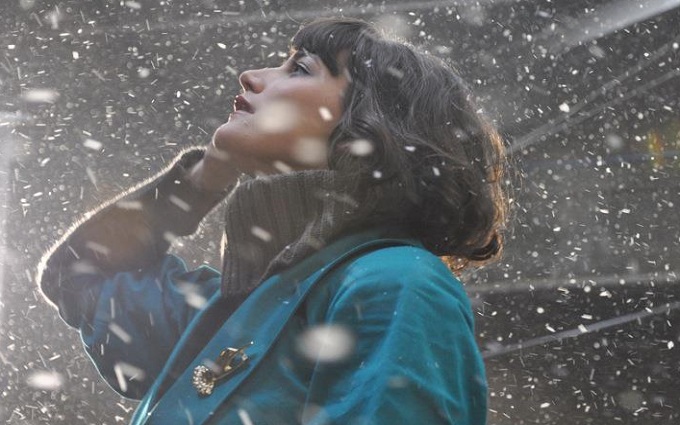 The Ninth Cloud director Jane Spencer's existentialist film starring Michael Madsen, Jean-Hugues Anglade, Megan Maczko and Leo Gregory, is now available to download in the UK exclusively on iTunes
The film is a dark, existential comedy about a young woman trying to find answers to the meaning of existence … who runs into a whole pack of strange characters in London, from bohemian struggling artistes, to monied British aristocrats, with all their varying agendas.
Exclusive interviews below from the special screening at The Prince Charles Cinema in London's Leicester Square and with star Michael Madsen at the Raindance Film Festival.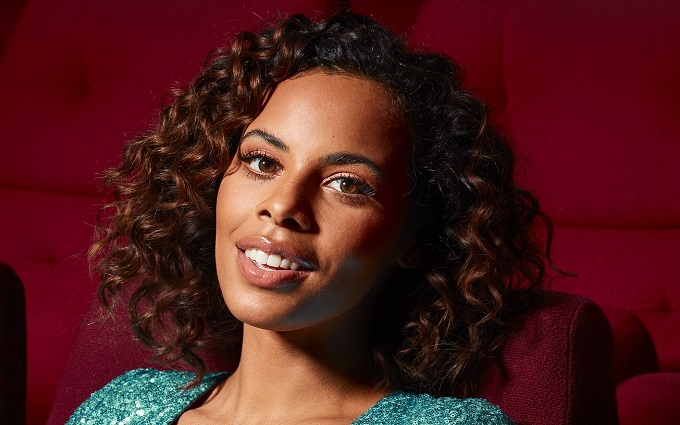 EE the UK's largest mobile operator  is going all out at the EE British Academy Film Awards 2018. In a world first, EE will use its powerful 4G network and the latest image recognition technology to enable film and fashion fans across the UK to shop affordable versions of the red carpet looks in real time on the night.
Presenter Rochelle Humes will take on the role of EE's red carpet host, inviting film's finest to strike a pose in the 4GEE Style Scanner as they arrive at the Royal Albert Hall.
This unique camera rig fitted with Google Pixel 2 devices will shoot the stars from 12 angles using its unrivalled smartphone camera* in less than two seconds capturing every little detail of their clothes – from the shape of the cut, to the pattern, colour and texture of the material. Each image captured is then stitched together automatically creating a 3D rotating GIF of each celebrity's look.
Fans at home will be able to check out the stars' glamorous gowns and suits as they are uploaded live from the red carpet to @ee Instagram Stories, before 'swiping up' to browse a selection of similar yet affordable alternatives curated from a catalogue of more than 16,000 retailers.
Rochelle Humes, Red Carpet Host at the EE BAFTAs, said: "Fashion plays a large part in what people love about the awards night, but it is also powerful tool for making a statement. That's why I, along with many others, will be wearing black in support of the Time's Up movement.
"I love fashion and I don't think you should have to spend a fortune to look great, so I am particularly excited about the 4GEE Style Scanner. It will make it easy for people to find red-carpet-worthy clothes that don't break the bank. It was incredible seeing the technology in action and I can't wait to see people at home getting involved."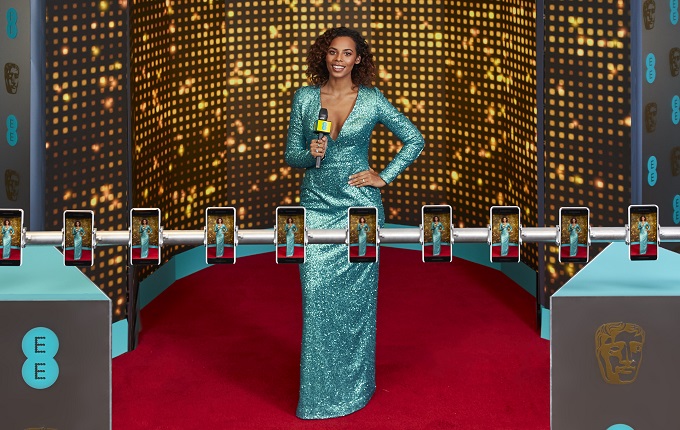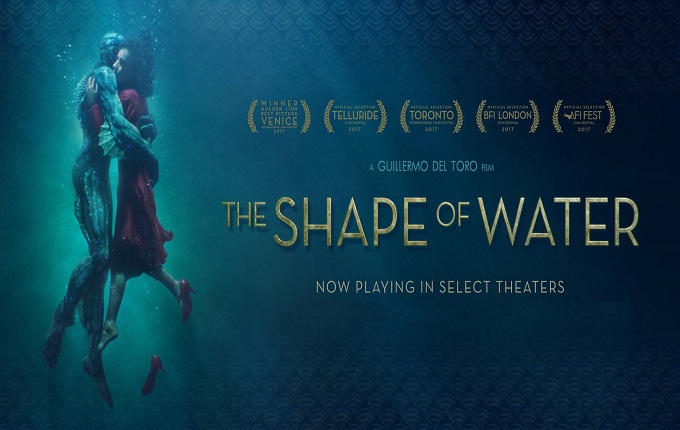 The Plot
During a time when cold war paranoia and thinly veiled prejudices grip American society, an unlikely relationship develops between a mute cleaning lady and a mysterious creature being held at the secret government facility she works at.
The Good
Guillermo Del Toro is a rarely gifted storyteller with an unashamed passion for the transformative magic of fantasy storytelling. His much acclaimed previous work on Cronos, Hellboy and Pan's Labyrinth are masterclasses in the clever use of practical effects to bring a fascinating array of creatures and strange worlds to life on screen. In The Shape Of Water Del Toro uses all of that considerable technical skill and absurdly imaginative vision to craft a powerfully sincere romantic fantasy.
Actor Doug Jones has long been Guillermo Del Toro's secret weapon. The statuesque performer has collaborated with the acclaimed director countless times as a creature performer, proving himself to be uniquely capable of working with complex prosthetic makeup and visual effects wizardry. In this film Doug Jones gives one of his finest performances as a truly original leading man. His muted performance as the film's muted amphibious 'creature' is the perfect counterpoint for Sally Hawkins equally mute leading lady.
Del Toro's exquisite visual style gives the film its beauty, but it is the expertly nuanced performances from a fantastic ensemble cast that gives the film its heart. Sally Hawkins is simply glorious as a mute leading lady who is by turns meek and inspiringly bold.  Likewise Richard Jenkins, Octavia Spencer and a villainous Michael Shannon each bring considerable depth to supporting performances that help the film paint a complex picture of the struggle between unlikely love and ugly evil. Michael Shannon in particular deserves praise for delivering yet another performance that bristles with menacing intensity from his first moments on screen till the very last.
An achingly romantic soundtrack helps provide the film with extra dimensions of nostalgic charm and sincere yearning. The film's more uplifting and beautiful moments largely counterbalance its occasional flashes of ugly violence and menacing subtext.
The Bad
Like much of Del Toro's unique work The Shape Of Water lurches between moments of indescribable beauty and ugly violent horror. While this is a very deliberate element of Del Toro's dark fantasy it will prove at times jarring and potentially deeply unsettling for more squeamish audiences. At times when the film strays into more graphic body horror it risks alienating audiences lured by a marketing campaign mostly based around the film's more softly romantic undertones. Del Toro's trademark lush visual style and Alexandre Desplat's emotionally warm soundtrack can't entirely shield audiences from the film's more unsettling moments.
The Ugly Truth
Guillermo Del Toro offers audiences a beautiful and visceral fable that echoes much of his acclaimed past efforts and pays tribute once again to the most iconic elements of fantasy storytelling. Accomplished visual effects and a stellar ensemble cast bring a truly unique if sometimes challenging love story to life. While not always an easy watch for squeamish audiences, overall The Shape Of Water is unforgettable movie magic.
Review by Russell Nelson