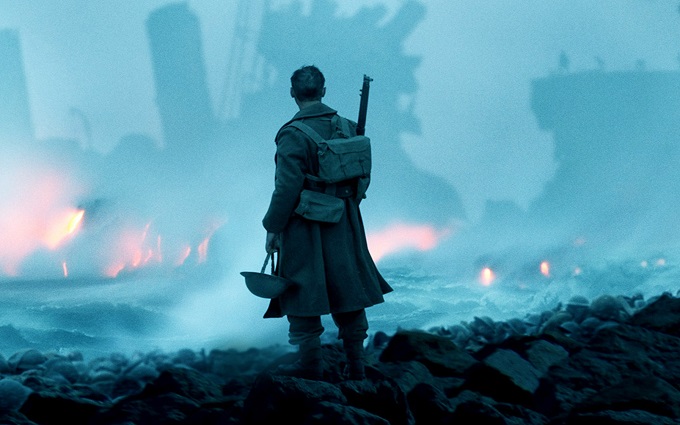 The Plot
The iconic military evacuation of British forces from France during World War 2 is brought to life following the experiences of soldiers awaiting rescue on land, boats rushing across the sea to save them and fighter pilots trying desperately to protect them all from the air in the skies above.
The Good
Christopher Nolan is one of the most critically accomplished and popular filmmakers of his generation, with Dunkirk he manages to deliver a film which is respectfully realistic but yet still generally uplifting and thrilling. It's an incredibly difficult balance to create but the film does a generally excellent job at balancing harrowing tragedy and sombre reflection on the horrors of war with more optimistic themes of survival and courage. It's testament to Nolan's skill as a storyteller that he is able to turn such potentially grim historical subject matter into something that feels intimate and gripping.
Nolan relies on a familiar line up of charismatic stars such as Tom Hardy, Cillian Murphy, Kenneth Branagh and Mark Rylance. He also once again takes full advantage of Hans Zimmer's genius, with the acclaimed composer providing yet another excellent soundtrack that pulse through the film with the captivating urgency of a ticking clock. Zimmer's score helps tie together the three strands of the storytelling and keeps audiences suitably adrenalized.
Nolan also bravely hands leading roles to a host of young stars, including a very prominent acting debut for One Direction star Harry Styles. Styles and his fellow fresh faced co-stars do a fine job of collectively breathing fear and desperation into efforts to escape the doomed beaches of Dunkirk. With minimal dialogue and commendable physical performances they make the nightmare of war a horrific reality for audiences. Though Styles may predictably grab headlines and plaudits, in truth there's little to distinguish him from a generally fine ensemble of young actors.
In truth the film's most memorable star turn comes from Tom Hardy. Given the role of heroic spitfire pilot, in truth Hardy only has to stare stoically out his cockpit and occasionally pull on his joystick to make him a crowd pleasing highlight. It's a gift for any actor but at least Hardy is a deserving recipient.
The Bad
Dunkirk is as well-crafted as it possibly could be, but it still can't escape the fact that it is a war film about a particularly dark, tragic and familiar portion of military history. While individual human stories may hold audiences interest, overall there's no surprises and the scale of loss of life and human suffering makes it difficult to ever truly 'enjoy' proceedings.
Certainly compared to Nolan's other popular work there's little chance audiences will leave the cinema feeling an urgent need to race back for another viewing. Real life horrors of human conflict are clearly far less escapist fun the gravity defying dreams and comic book superheroes.
While the film's approach of exploring the evacuation efforts form the land, sea and air serves as a neat way at exploring the full scope of events, sometimes the transition back and forth between each strand can be a little jarring. Repeating events from different perspectives can briefly confuse audiences already feeling a little overwhelmed by the epic fog of war on screen. It's never a major problem but not quite as flawless in its execution as it could be.
The Ugly Truth
Christopher Nolan delivers a War film that is both admirably faithful and thrilling. An accomplished director, excellent soundtrack and stoic ensemble cast all combine to keep Dunkirk afloat and to grip audience's attention from start to finish.
Review by Russell Nelson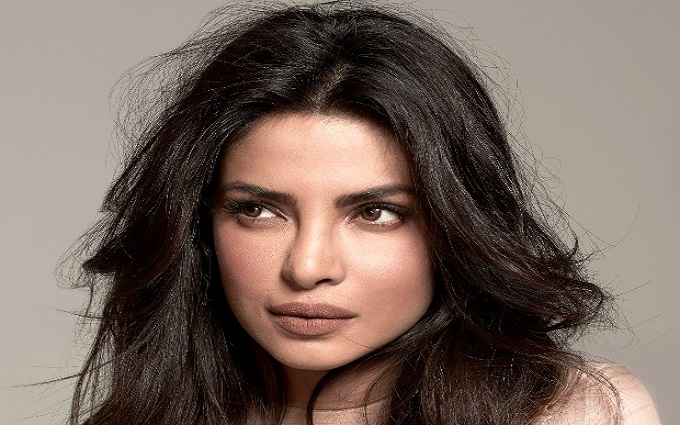 TIFF announced today that award-winning actor and activist Priyanka Chopra will be the guest of honour at TIFF Soirée, an annual fundraiser this year organized in support of Share Her Journey, a recently launched campaign to support female voices in screen industries.
Chopra will talk about her prolific and globally multifaceted career in and outside of the entertainment industry during an exclusive onstage conversation to be moderated by TIFF Artistic Director, Cameron Bailey, followed by a celebratory cocktail party on TIFF Bell Lightbox's scenic rooftop with live musical entertainment, gourmet food and beverages, and a few surprises. An ideal kickoff for the 42nd Toronto International Film Festival, the event will take place on Wednesday, September 6 at 6 pm.
"A longtime staple of international screens, Priyanka Chopra is not only celebrated for playing strong and nuanced female characters that have their own agency, she is also committed to creating equal opportunities for women so they can reach their full potential. We are honoured to welcome such an inspirational woman to our year-round home and celebrate her journey as part of our recently announced Share Her Journey campaign," said maxine bailey, VP of Advancement at TIFF. "Proceeds from TIFF Soireé will enable the organization to grow its Talent Development programmes with female-forward programming to increase participation, skills and opportunities for women behind and in front of the camera."
An actor and producer, Priyanka Chopra has forged an impressive and prolific career in global cinema with lead roles in more than 50 commercially successful Hindi-language films, including the award-winning Fashion (08), and TIFF Official Selections What's Your Raashee? (09) and Mary Kom (14).  She made her American TV debut on ABC's hit drama Quantico, which has just been renewed for a third season, and took on her first Hollywood role in the action-comedy Baywatch(17). Besides her acting career, Chopra is involved in a number of efforts to protect children's rights and promote the education of girls around the world, including UNICEF, for which she is a Goodwill Ambassador, and her namesake charity The Priyanka Chopra Foundation for Health and Education.
The Share Her Journey campaign runs from July 10 to September 17, 2017 and aims to raise $3 million (CAD) over five years. Donations made in the first year will be generously matched by Betty-Ann Heggie and Anne-Marie Canning. For more information on the Share Her Journeycampaign and to make a donation, go to tiff.net/shareherjourney.
Tickets to TIFF Soirée are $300 to $750. To purchase tickets, visit tiff.net/soiree.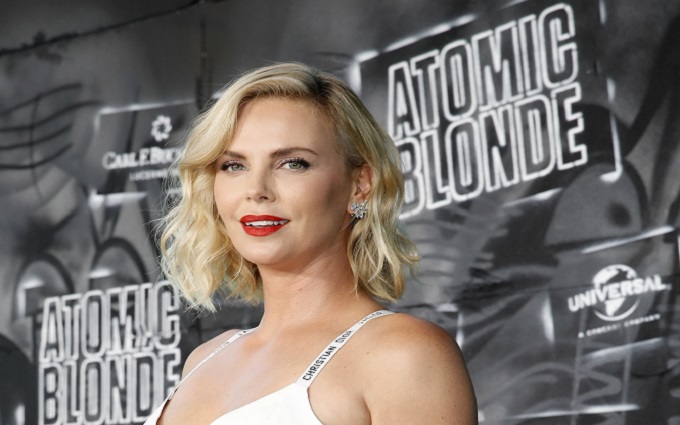 Last night's premiere  of  Atomic Blonde saw  the  red  carpet  rolled  out  at  the theater in Potsdamer Platz, Berlin. Among the stars in attendance was  leading  actress Charlize Theron & villainous Swiss actor Daniel Bernhardt alongside Director David Leitch. Filmmaker Leitch has fast established his mastery of the action genre with instant cult classic John Wick and its recent sequel. The new film finds Charlize Theron blitzing her way through cold war era Berlin, making the setting for the world premiere highly appropriate. Check out a gallery of pictures below from the red carpet courtesy of luxury watch brand Carl F Burcherer.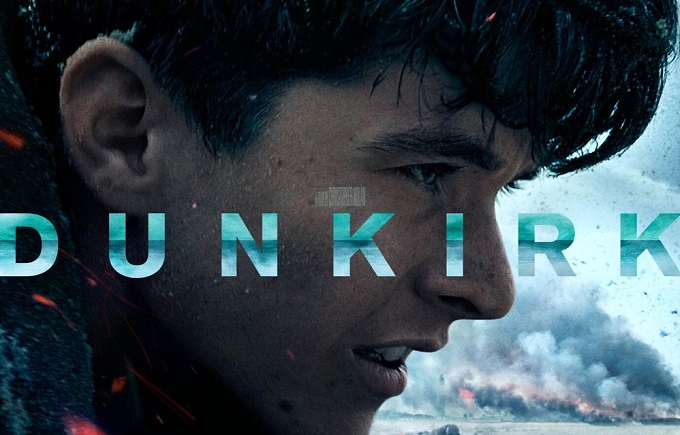 WATCH THE WORLD PREMIERE OF DUNKIRK LIVE RIGHT HERE TONIGHT FROM 6PM…
Stars including Harry Styles, Cilian Murphy, Tom Hardy and Jack Lowden will be in attendance. Prince Harry will also be in attendance with Contact, a military mental health collaboration.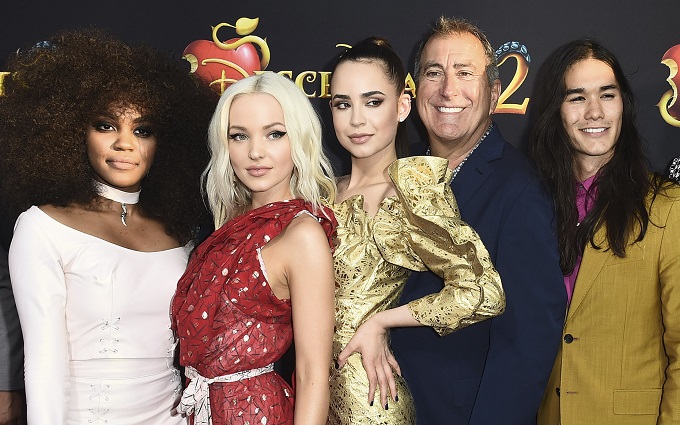 Much anticipated Disney sequel Descendants 2 has it's world premiere red carpet yesterday evening in LA at the Arclight Hollywood. Talent attending included stars Dove Cameron, Sofia Carson, Booboo Stewart, Cameron Boyce, China Anne McClain and Dylan Playfair
Premiering in the UK in Autumn 2017 on Disney Channel and DisneyLife, Descendants 2 is set to be another tween phenomenon as the villain kids embark on another action-adventure filled with catchy song and dance numbers. Full official synopsis below…
The story deepens in the music-driven sequel as the teenage sons and daughters of Disney's most infamous villains – Mal (Dove Cameron), Evie (Sofia Carson), Carlos (Cameron Boyce) and Jay (Booboo Stewart) — try to find their place in idyllic Auradon. When the pressure to be royally perfect becomes too much for Mal, she returns to her rotten roots on the Isle of the Lost where her archenemy Uma (China Anne McClain), the daughter of Ursula, has taken her spot as self-proclaimed queen of the run-down town, along with her henchman Captain Hook's son Harry (Scottish actor, Thomas Doherty) and Gaston's son Gil (Dylan Playfair).
In the meantime check out a massive gallery of red carpet pictures below: