First Light Awards 2013 Winners & Interviews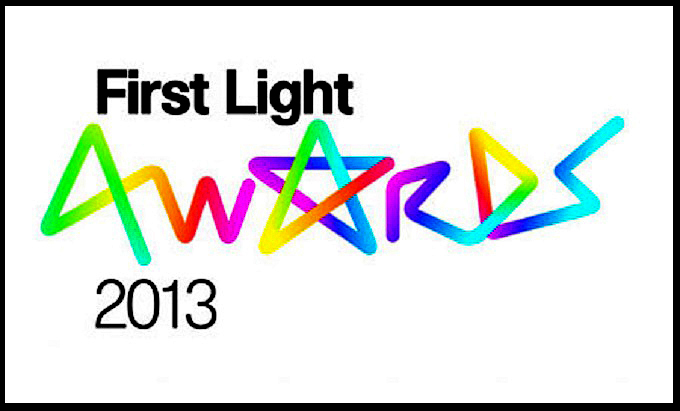 The First Light Awards 2013 took place at Odeon, Leicester Square yesterday afternoon. Celebrating the creative talents of the young people that have been involved in First Light filmmaking projects throughout the year, this year's ceremony was hosted by comedian Iain Stirling and CBBC's Hacker T Dog.
Known as the mini Oscars® the ceremony was attended by a mix of film industry luminaries and celebrities including Sir Alan Parker, Joely Richardson, Simon Pegg, Rafe Spall and Olivia Williams, who presented the young people with awards across various categories, including Best Drama, Best Animation, Best Film by Under 12s, Best Film by Over 13s and FILMCLUB of the Year Award.
It was a fun, celebratory event and a new exciting experience for many of the nominees who travelled to London from all over the UK.
Many of the young filmmakers come from disadvantaged backgrounds and have experienced adverse circumstances such as homelessness, exclusion from school, becoming a teenage parent, having a disability or being a refugee.
This years judges included Martin Freeman, Jenna Louise Coleman, Amanda Nevill, David Heyman, Ralf Little, Dawn Porter, Jonathan Bailey, Manjinder Virk, Claire Foy, Toby Jones, Freddie Fox, Rebecca O'Brien, Emma Hindley, and Sir Alan Parker
List of winners  below:
YouTube Digital Innovation Award - The Perfect Dream
Young Voice Award - Days The Made Us
Best Documentary - Echoes of Substance Abuse
Best Animaton – High Above The Sky
Best Film by Under 12s - Time Report
Best Drama - Mutiny
Best Film by Over 13s - Not Just A Diagnosis
Best Comedy - H.B.
FLIC Award - Watch Your Language
Video Interviews below with winners and celebrity presenters: