Dumb And Dumber Sequel Still Has A Chance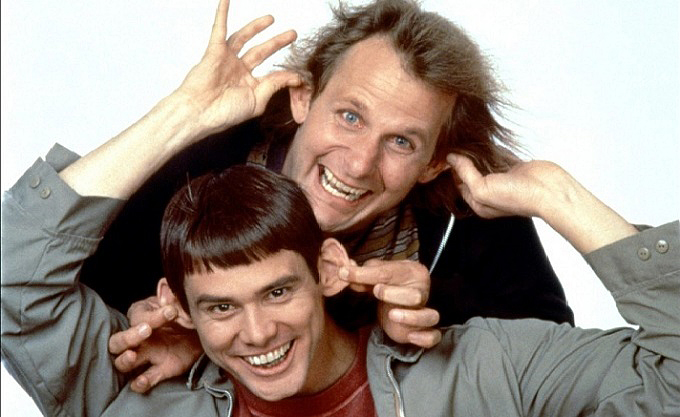 Despite the fact that original stars Jim Carrey and Jeff Daniels have both jumped on board  plans for a long delayed sequel to the Farrelly Bros 1994 comedy hit Dumb and Dumber, Warner Bros remains unconvinced and the project has officially stalled. The studio seems uncertain about audience appetites for a sequel, particularly after the poor performance of a horribly misguided attempt at a 2003 prequel Dumb and Dumberer: When Harry Met Lloyd.
The plot of the sequel would apparently feature the moronic duo back out on the road, as they try and track down Harry's illegitimate daughter in order to ask for a kidney transplant. The Farrelly Brothers have confirmed plans to direct themselves with Daniel and Carrey set to play an older but not necessarily wiser Harry and Lloyd.
Despite the fact Warner Bros has poured cold water on the productions plans, the sequel may still eventually find it's ways to the big screen, as the Farrelly Brothers are now reportedly beginning to shop it around to other studios in search of financing and distribution. It's presumed Warners may in part have been feeling cautious having seen their recent big budget comedy The Incredible Burt Wonderstone severely under-perform.