BAFTA TV Craft Awards Nominations 2013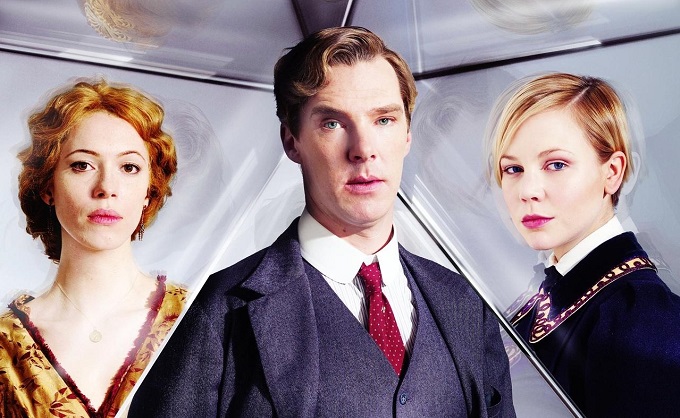 The BAFTA Television Craft Awards 2013 nominations were announced today with drama Parade's End Leading the way with five nominations for costumes, make-up & hair, production design, visual effects and writing. The stunning adaptation starred Benedict Cumberbatch and was written by Tom Stoppard. It recently triumphed at the Broadcasting Press Guild Awards and South Bank Awards as well.
Other shows with four nominations each include The Girl, Ripper Street and The Hour. The ceremony to announce winners takes place Sunday 28th April.
Full List of nominations below as well as a our recent video interview with cast of Parade's End:
SPECIAL AWARD - Hamish Hamilton
BREAK-THROUGH TALENT sponsored by Sara Putt Associates
Mike Bartlett (Writer) – The Town
Julie Gearey (Writer) – Prisoners' Wive
Rhys Thomas (Director) – Freddie Mercury: The Great Pretender (Director's Cut)
Tim Whitnall (Writer) – Best Possible Taste: The Kenny Everett Story
COSTUME DESIGN
Amy Roberts – Mrs Biggs
Sheena Napier – Parade's End
Odile Dicks-Mireaux – Richard II (The Hollow Crown)
Lorna Marie Mugan – Ripper Street
DIGITAL CREATIVITY sponsored by Brightcove
Steve Boulton, James Rutherford
Production Team – Embarrassing Bodies: Live from the Clinic
Production Team – Foxes Live: Wild in the City
Production Team – The Great British Property Scanda
DIRECTOR: FACTUAL
Katharine English – Our War
Ben Chanan – The Plot to Bring Down Britain's Planes
John Dower – Bradley Wiggins: A Year in Yellow
Ben Anthony – 7/7 One Day in London
DIRECTOR: FICTION
Philippa Lowthorpe – Call the Midwife
Julian Jarrold – The Girl
Hettie McDonald – Hit and Miss
Birger Larsen – Murder
DIRECTOR: MULTI-CAMERA sponsored by The Farm LA
Nikki Parsons – Strictly Come Dancing
Hamish Hamilton, Tapani Parm – The London 2012 Olympic Opening Ceremony: Isle of Wonder
Hamish Hamilton, Tapani Parm – The London 2012 Olympic Closing Ceremony: Symphony of British Music
Paul Davies – The London 2012 Olympics: Super Saturday
EDITING: FACTUAL
Michael Harrowes – The Secret History of Our Streets (Portland Road)
Rupert Houseman – 7/7 One Day in London
Peter Christelis – Britain in a Day
Sean Mackenzie – Amish: A Secret Life
EDITING: FICTION
Trevor Waite – The Fear
Úna Ní Dhonghaíle – Ripper Street
Anthony Boys, Gary Dollner – The Thick of It
Gareth Scales – The Hour (Ep 1)
ENTERTAINMENT CRAFT TEAM sponsored by HotCam
Stephen Bryce, Andrew Cooke, Simon Ainge, Nick Foster – Derren Brown: Apocalypse
Durham Marenghi, Steve Nolan, Sam Pattinson, Tim Routledge – The Diamond Jubilee Concert
Dan James, James Hart, Richard Porter, Kate Jones-Mackay – Top Gear
Dave Davey, Robert Edwards, Florian Wieder, Julien Rigal – The X Factor (Final)
MAKE UP & HAIR DESIGN sponsored by MAC
Christine Walmesley-Cotham – Call the Midwife
Nadine Prigge, Neill Gorton, Clinton Aiden Smith – The Girl
Jan Archibald – Parade's End
Eileen Buggy, Sharon Doyle – Ripper Street
ORIGINAL MUSIC
Murray Gold – Doctor Who (Asylum of the Daleks)
Kevin Sargent – The Hour
Ilan Eshkeri, Andy Burrows – The Snowman and the Snowdog
Stephen Warbeck – Henry IV (The Hollow Crown)
PHOTOGRAPHY: FACTUAL
Steve Robinson – Amish: A Secret Life
Tim Cragg, Robert Hollingworth, Tim Shepherd – Kingdom of Plants 3D
Rupert Binsley – Return to the Falklands
Julius Brighton, Paul O'Callaghan – Supersized Earth
PHOTOGRAPHY & LIGHTING: FICTION
Christopher Ross – Blackout
Gavin Finney – The Fear
Balazs Bolygo – Hunted
Julian Court – Ripper Street
PRODUCTION DESIGN sponsored by The London Studios
Darryl Hammer – The Girl
Eve Stewart – The Hour
Martin Childs – Parade's End
Donal Woods – Downton Abbey
SOUND: FACTUAL
Peter Bridges – The London 2012 Olympics: Super Saturday
George Foulgham, Sebastian Dunn – Brazil with Michael Palin
Chris Lebert, Robert Entwistle, Russell Edwards, Kiff McManus – Top Gear
Grant Covacic, Pete Lee, Karl Mainzer, Michael Wood – The Plane Crash
SOUND: FICTION
Tim Fraser, Adrian Rhodes, Keith Marriner – Richard II (The Hollow Crown)
Paul Hamblin, Matt Skelding, Jim Goddard, Martin Beresford – Wallander
Graham Headicar, Emma Pegram, Stuart Hilliker, Grant Bridgeman – Accused (Mo & Sue's Story)
John Mooney, Nigel Squibbs, Jamie Caple, Marc Lawes – The Hour
VISUAL & GRAPHIC EFFECTS
The Mill – Doctor Who
Rupert Ray, Benuts – Parade's End
Robin Nurse, Julian Gibbs, Richard Gort – The Psychology of Winning
Tom Turnbull – Titanic
WRITER: DRAMA
Shaun Duggan, Jimmy McGovern – Accused (Tracie's Story)
Gwyneth Hughes – The Girl
Sally Wainwright – Last Tango in Halifax
Tom Stoppard – Parade's End
WRITER: COMEDY
Jo Brand, Vicki Pepperdine, Joanna Scanlan – Getting On
Julia Davis – Hunderby
Armando Iannucci, Tony Roche, Simon Blackwell – The Thick of It
John Morton – Twenty Twelve