The Dark Crystal Sequel Still In Production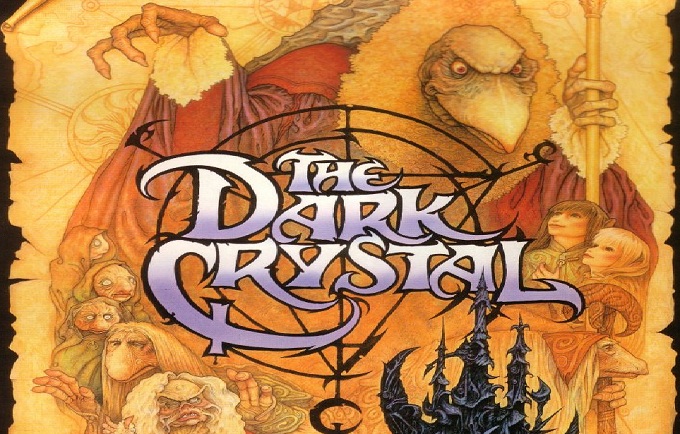 In 2005 the Jim Henson Company announced plans to make a sequel to the much beloved cult classic fantasy adventure The Dark Crystal, entitled The Power of The Dark Crystal. Based on a script by original Dark Crystal screenwriter David Odell and his wife Annette Duffy, the project initially had director Genndy Tartakovsky attached, followed by the Spierig Brothers (Daybreakers), who have since also departed. However earlier this year the Henson Company and special effects team Omnilab Media announced that after seven years of troubled pre-production the project was official on hiatus. Seemingly eliminating any hope that the sequel would ever become a reality.
However at a recent book signing in London for his latest book 'Trolls', Brian Froud the artist responsible for all the creatures and concept art behind the original film has confirmed that the project is in fact still alive and that hopefully more positive announcements may soon be forthcoming.
Having previously released a handful of stunning images to promote the film, Brian revealed that he continues to work on the project and has recently been producing more images for the Henson Company.
"I can let you in on a big secret… I can't tell you much yet again. But we're still working on it and hoping for the best. I've actually have done some more designs. I can't tell you when, or if, or what sort of form it's all going to take. But I'm getting tired of this all myself, so let's hope for the best!"
Pushed as to whether or not this actually meant there was any realistic hope for film making it to cinemas the acclaimed illustrator seemed confident and jovial:
"Something's on, I mean definitely. Otherwise I wouldn't have done two weeks of… I mean I still actually need to be paid, just to let the Hensons know. So yes it's that serious. Yes!"
Time will tell whether or not the sequel does finally overcome it's troubled genesis to finally delight fans of the franchise. Interview clip with Brian Froud below so you can make up you own minds about how positive he really sounds.