New Tron Sequel Gets Writer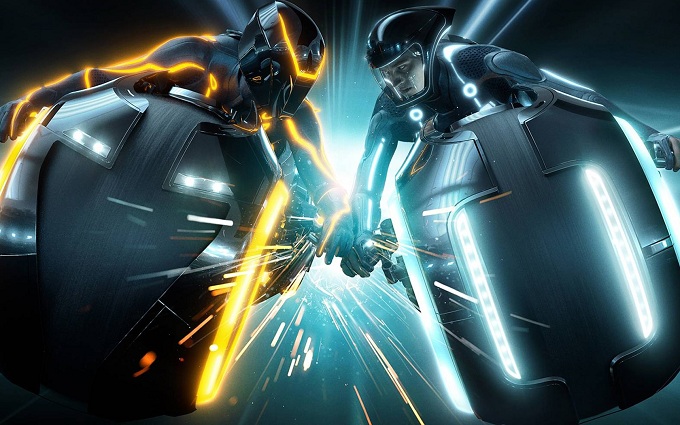 TRON Legacy the long awaited sequel to Disney's landmark special effects classic TRON received mixed reviews but still took in over $400 million worldwide. Unsurprisingly the studio quickly hired a writer to provide a script for a seemingly inevitable sequel. David DiGilio whose only major writing credit was little known comedy film Eight Below, starring Paul Walker and some husky dogs… was the man Disney hoped would deliver a more satisfying computer world based adventure for Jeff Bridges and Garrett Hedlund.
However whilst TRON Legacy director Joseph Kosinski is still set to return Disney have decided to go back to the drawing board for an improved script. Jesse Wigutow is the man responsible for the new draft. To date his only feature writing credit is a 2003 comedy effort called It Runs In The Family.  That film starred real life acting family Kirk, Cameron and Michael Douglas as a dysfunctional New York family. So someone should probably warn him that Jeff Bridges does not in fact live inside a computer.