Jack Reynor Talks Transformers 4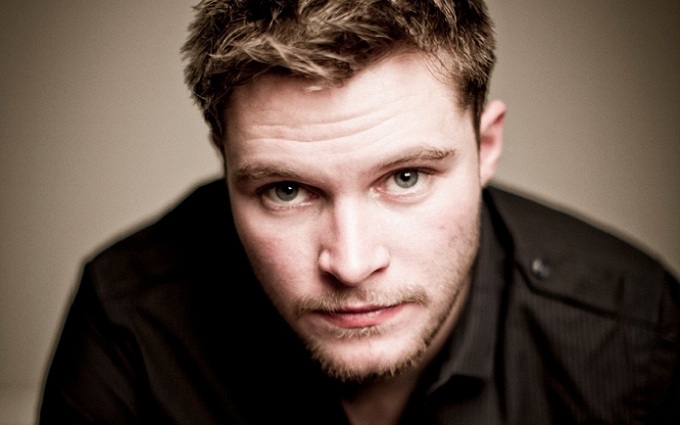 Jack Reynor has caught attention with his breakthrough role in independent Irish film What Richard Did, including catching the eye of explosion loving director Michael Bay. As a result, Jack Reynor has landed a leading role in the next Transformers film, alongside Mark Wahlberg and the usual array of giant fighting robots.
Talking on the red carpet at the London Critics' Circle Awards 2013 the handsome young star shared his excitement for the blockbuster sequel and a few details of what fans can expect. Firstly he confirmed that his character is 'some kind of race car driver' and that he's well underway with all the necessary precision driving training.
There had been much speculation that the next Transformers adventure would see the war between the Autobots and Decepticons move away from earth, perhaps giving the film a more intergalactic setting. Perhaps that's a little less likely given Reynor's character's decidedly earthbound profession. Although he does admit that Michael Bay is still keeping his big ideas for the sequel under wraps, even from his cast.
Reynor confesses that landing the part is a "dream come true" having grown up watching the earlier films and the classic cartoon series. As for the appeal of the franchise he explains
"Who doesn't like seeing giant robots go around blowing stuff up? And with fast cars and pretty good looking girls… yeah I'm excited to be a part of that!"
While all the familiar elements of the franchise seem to be in place Reynor remains unsure whether the new human cast will also mean changes in the robot cast. But he admits he would certainly like to see Optimus and Bumblebee back in action.
Michael Bay's return to continue helming the lucrative franchise has divided fan opinions, but the young actor is quick to defend Bay from highbrow critics.
 "They're all just brilliant guys' films that are just so much fun to watch. The way Michael Bay can just envision things in his head is just amazing. They're just the ultimate action films. I've wanted to be a part of that since I was 6 years old."
Watch the full Video Interview Below: