The Hunger Games Signed Photo Competition
In celebration of the amazing London 2012 Games we have a very special competition for fans of The Hunger Games. It's your chance to win a stunning movie still signed by Miss Katniss Everdeen herself, the beautiful Jennifer Lawrence.
The rules are very simple and all you have to do to be in with a chance of winning is follow the instructions below.
Step 1: Follow us on Twitter @RedCarpetNewsTV  – https://twitter.com/RedCarpetNewsTV
Step 2: Tweet us the following message to enter the prize draw:
@RedCarpetNewsTV May the odds be ever in MY favor #KatnissCompetition #HungerGames
Step 3: Check back on Twitter or here at www.redcarpetnewstv.com where we'll be announcing who's won.
* It's one entry per Twitter account, but of course if you want to get your friends and family to throw their Twitter names into the hat to stack the odds in your favor it's a legitimate tactic.
We'll be picking the very lucky Tribute on 12th August at the climax of the Closing Ceremony of London 2012. Till then Happy Olympic Games and may the odds be ever in your favor….
The prized photo pictured below as well as our own Russ with the lovely Jennifer Lawrence in London: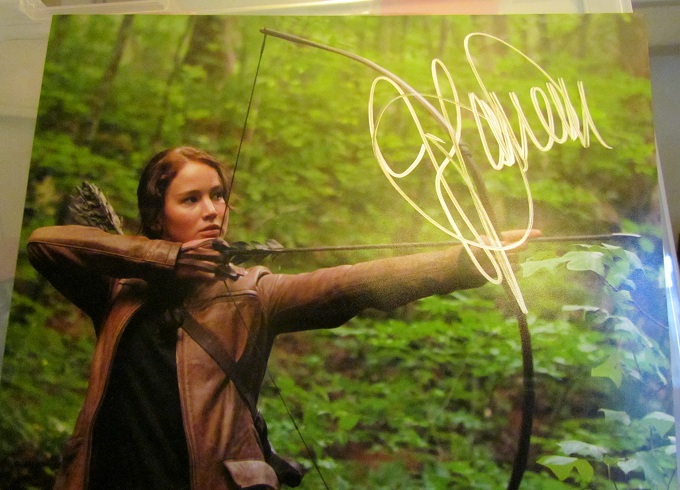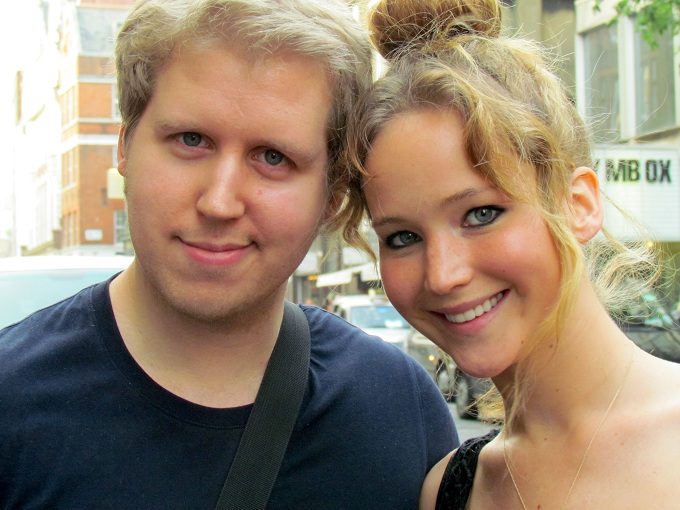 As an extra treat check out our video interviews below with Hunger Games Tributes Rue (Amandla Stenberg) and Thresh (Dayo Okeniyi ) below: