The World's End New Trailer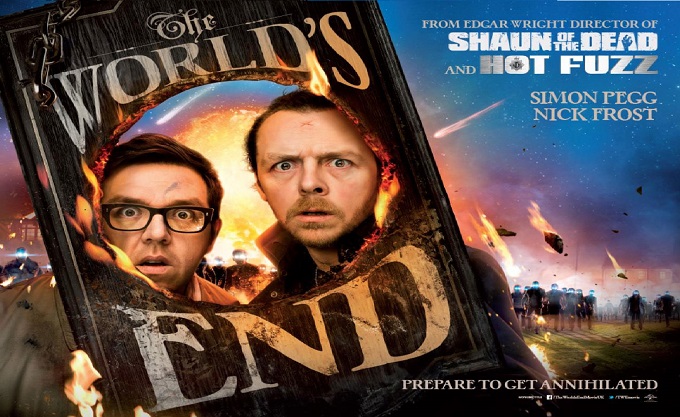 Simon Pegg and Nick Frost have finally reunited with Director Edgar Wright for the third and final chapter in their self proclaimed Three Flavours Cornetto or Blood & Ice Cream Trilogy. Following on from previous big screen collaborations Shaun of the Dead and Hot Fuzz, the new film is a apocalyptic themed comedy called The World's End.
Alongside Pegg & Frost the film boasts an impressive assortment of British character actors in the homely shape of Martin Freemanm, Paddy Considine and EddieMarsan.
As revealed by the latest official trailer below via Yahoo, The World's End sees a group of former childhood friends reuniting after two decades to attempt to complete a pub crawl in their hometown. Unfortunately they quickly realize something very sinister is happening, leading to violence, mayhem and justifiably heavy drinking.