Ethan Hawke & Selena Gomez Getaway Trailer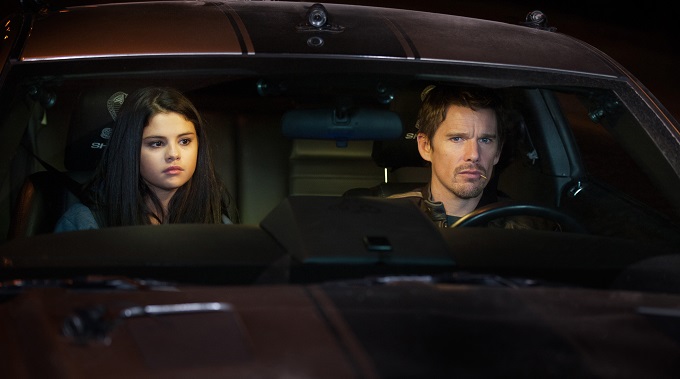 Here's the first trailer for Getaway starring Ethan Hawke and Selena Gomez. A new film which basically looks like the love child of an unlikely movie threesome between Fast & The Furious, Taken and Spring Breakers.
Ethan Hawke plays a skilled racecar driver whose beautiful wife has been kidnapped by a mysterious abductor that apparently has need of his unique abilities to  evade a steady stream of police cars whilst tearing through the city streets in a very cool looking car. Things get even more complicated when Selena Gomez armed with a gun and hoddie coincidentally attempts to carjack him and ends up along for the high speed ride.