Ender's Game Poster & Director's Update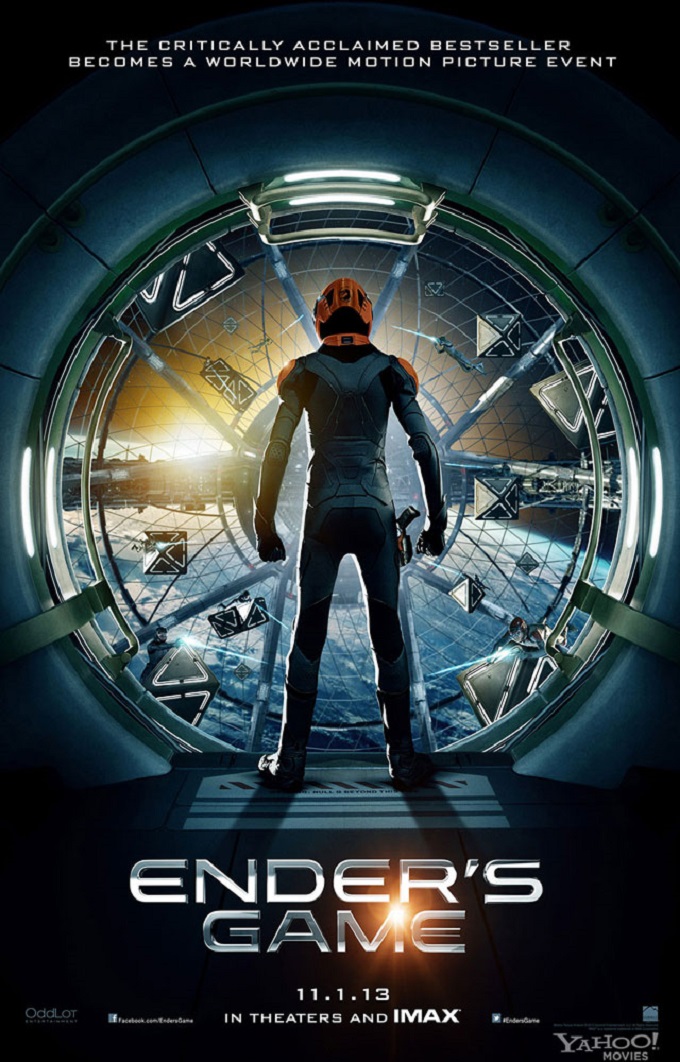 The big screen adaptation of classic science fiction book Ender's Game has it's first official poster above. The film directed by Gavin Hood and based on Orson Scott Card's novel is set 70 years after a horrific alien war and follows an unusually gifted child who is sent to an advanced military school in space to prepare for a future invasion.
Director Gavin Hood recently gave this update on the production via Tumblr:
"Hello fellow Ender's Game fans. It's been four years since I first began writing a screenplay based on the classic novel. I love the book. And I especially love the character of Ender Wiggin. I was drafted into an army myself at 17, and Ender's journey of self discovery – his battles with authority figures he does not trust and his development as a leader – are themes I strongly relate to.

"We are now well into post production," he continues, "and the famous zero gravity battle room scenes are looking fantastic. We started a year ago by sending our talented young actors off to a 'space camp' to train under the guidance of real NASA astronauts.

"They learned to move in zero gravity environments and experienced the wonderful feeling of weightlessness. Mix in some truly incredible visual effects work and today we are looking at battle room scenes that will blow your mind!"
The cast includes Harrison Ford, Ben Kingsley, Abigail Breslin, Hailee Steinfeld and Asa Butterfield. It also features Nonso Anozie as Sergeant Dap.
We caught up with Nonso at a fan event last year, check out the video interview below: