Emma Watson at Madame Tussauds London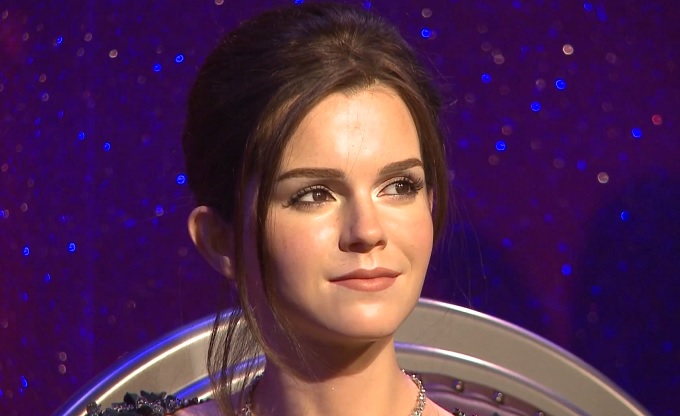 Madame Tussauds London unveiled their latest wax figure today, a stunning replica of Harry Potter star Emma Watson. The product of months of work by a skilled team of 30 sculptors, painters and stylists the replica joins over 300 figures in the popular London Tourist attraction, taking pride of place alongside the likes of Johnny Depp and Robert Pattinson.
Check out the videos below to get an up close look at the Emma Watson figure and hear first-hand from the sculptor responsible for creating the uncanny resemblance. We also talk to the lovely Nicole from Madame Tussauds who reveals exciting news about upcoming wax figures or British music stars Adele and One Direction.
For more information on tickets and attractions check out the Madame Tussauds homepage here: http://www.madametussauds.com/