Stars Attending London Film Festival 2013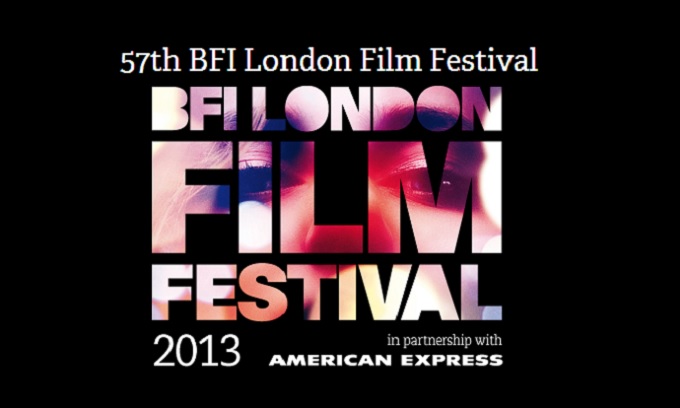 The 57th BFI London Film Festival has announced further stars and directors joining the line up for this year's Festival.  Talent gracing the red carpet will include Kate Winslet, Josh Brolin, Jason Reitman, Tom Hiddleston, Jesse Eisenberg, John Curran, Dane DeHaan, Alex Gibney, Greg Wise, Robin Wright, Ari Folman, Anna Kendrick, Emily Mortimer, Julia Louis-Dreyfus, Charlie Cox, Jodie Whittaker, Christian Cooke, Annabelle Wallis, Tahar Rahim, David Thewlis and Terry Gilliam. Colin Farrell and Ruth Wilson join the stellar line up for the Closing Night film, the World Premiere of SAVING MR. BANKS.
They join previously announced Festival guests Paul Greengrass, Tom Hanks, Barkhad Abdi, Barry Ackroyd, John Lee Hancock, Emma Thompson, Alison Owen, Stephen Frears, Judi Dench, Steve Coogan, Steve McQueen, Chiwetel Ejiofor, Alfonso Cuarón, David Heyman, Sandra Bullock, Joel & Ethan Coen, Carey Mulligan, Oscar Isaac, Ralph Fiennes, Abdellatif Kechiche, Léa Seydoux, Adèle Exarchopoulos, Alain Guiraudie, Joseph Gordon-Levitt, Alexander Payne, Lukas Moodysson, Glenda Jackson, Peter Brook and Daniel Radcliffe.
The 57th BFI London Film Festival will welcome over 500 guests for the 12 day event; including over 150 directors and over 110 actors attending for the 235 feature films.
Filmmakers supporting their work in Official Competition for Best Film include: Catherine Breillat and Isabelle Huppertwith ABUSE OF WEAKNESS; Richard Ayoade, Yasmin Paige, Craig Roberts, Noah Taylor with THE DOUBLE; Pawel Pawlikowskiwith IDA; Hirokazu Kore-eda with LIKE FATHER, LIKE SON; Ritesh Batra with THE LUNCHBOX; Jahmil X.T. Qubeka, Mothusi Magano, Petronella Tshuma with OF GOOD REPORT;  Ahmad Abdalla, Asser Yassin with RAGS AND TATTERS; Clio Barnard, Conner Chapman and Shaun Thomas (both Shaun and Conner are also Best British Newcomer nominees) with THE SELFISH GIANT; Peter Landesman with PARKLAND; David Mackenzie and Jonathan Asser (another Best British Newcomer nominee) with STARRED UP; John Curran with TRACKS and Jonathan Glazer with UNDER THE SKIN.
The directors of some of the year's major international festival hits present their features in UK and European premieres: Director Steven Knight brings LOCKE, his Venice and Toronto sensation; Golden Bear winner Călin Peter Netzer attends with CHILD'S POSE; Silver Bear winner Danis Tanović attends with AN EPISODE IN THE LIFE OF AN IRON PICKER, and Sebastián Lelio joins the Festival to present GLORIA, a Berlin favourite. Un Certain Regard Best Director Alain Guiraudie is joined by his STRANGER BY THE LAKE cast Christophe Paou, Patrick d'Assumçao. Dan Krauss presents THE KILL TEAM which won Best documentary at Tribeca, and Andrew Worsdale brings DURBAN POISON which won Best South African film at Durban IFF. Brie Larson who won Best Actress at Locarno for SHORT TERM 12 will also attend with director Destin Cretton. Morgan Neville will present his Sundance hit TWENTY FEET FROM STARDOM. San Sebastian's Golden Shell winner Mariana Rondón presents BAD HAIR.
Directors supporting their work in First Feature Competition for the Sutherland Award include: Chika Anadu with B FOR BOY; Daniel Patrick Carbone with HIDE YOUR SMILING FACES;  Anthony Chen with ILO ILO;  John Krokidas with KILL YOUR DARLINGS;  Alphan Eşeli with THE LONG WAY HOME;  Michalis Konstantatos with LUTON; Fabio Grassadonia and Antonio Piazza with SALVO; Rob Brown (also Best British Newcomer nominee) with SIXTEEN;  Vivian Qu with TRAP STREET; Fernando Franco with WOUNDED and Tom Shoval with YOUTH.
More debut features showcase the rich array of innovative new film talent across the programme and include Joseph Gordon-Levitt's DON JON (Laugh Gala); Jill Soloway's AFTERNOON DELIGHT;  Adam Wimpenny's BLACKWOOD; Destiny Ekaragha's (Best British Newcomer nominee) GONE TOO FAR!; Biyi Bandele's HALF OF A YELLOW SUN, Anthony Wilcox's HELLO CARTER; Valeria Golino's HONEY; Chiemi Karasawa's ELAINE STRITCH: SHOOT ME;  Frank Pavich's JODOROWSKY'S DUNE; Gracie Otto's THE LAST IMPRESARIO;  Justin Hardy's LOVE ME TILL MONDAY; Tom Berninger's MISTAKEN FOR STRANGERS; Sini Anderson's THE PUNK SINGER, and João Pedro Moreira's OFF THE BEATEN TRACK.
Directors supporting their work in Documentary Competition for the Grierson Award include: Jessica Oreck withAATSINKI: THE STORY OF ARCTIC COWBOYS;  Alex Gibney with THE ARMSTRONG LIE; Frederick Wiseman with AT BERKELEY;Zachary Heinzerling with CUTIE AND THE BOXER; Mark Cousins with HERE BE DRAGONS; Nicolas Philibert with LA MAISON DE LA RADIO; Greg Barker with MANHUNT; Rithy Panh with THE MISSING PICTURE; Paul-Julien Robert with MY FATHERS, MY MOTHER AND ME, Vitaly Mansky with PIPELINE; Matt Wolf with TEENAGE, and Kitty Green with UKRAINE IS NOT A BROTHEL.
Real lives provide cinematic inspiration this year. Festival guests attending to support films inspired by their own stories include: Philomena Lee and Martin Sixsmith join their on-screen counterparts for PHILOMENA; the subject of THE LAST IMPRESARIO, Michael White will attend the Festival; Freda Kelly joins director Ryan White for GOOD OL' FREDA about her time with The Beatles, while former President of Poland and Nobel Peace Prize winner Lech Wałęsa attends the LFF to present WAŁĘSA. MAN OF HOPE.
Many filmmakers return to the Festival to present new work: Joanna Hogg, who won the FIPRESCI Prize for Unrelated during the LFF in 2007 screens EXHIBITION; Jordi Cadena (Elisa K - LFF 2010) attends with THE FEAR and Asli Özge (Men on The Bridge - LFF 2009) with LIFELONG. Walter Fasano attend with BERTOLUCCI ON BERTOLUCCI; Joey Figueroa and Zak Knutson with MILIUS; Cédric Klapisch (L'Auberge Espagnole) with CHINESE PUZZLE and Rebecca Zlotowski (Belle Épine) with GRAND CENTRAL. DRINKING BUDDIES director Joe Swanberg attends with actress Anna Kendrick, while Nicole Holofcener attends with Julia Louis-Dreyfus for ENOUGH SAID. Bruce Goodison brings his leads Noof Ousellam, Yasmin Mwanza for LEAVE TO REMAIN, while Nanouk Leopold presents IT'S ALL SO QUIET and Hélène Cattet and Bruno Forzani attend with their THE STRANGE COLOUR OF YOUR BODY'S TEARS.