First Image of Last Vegas Cast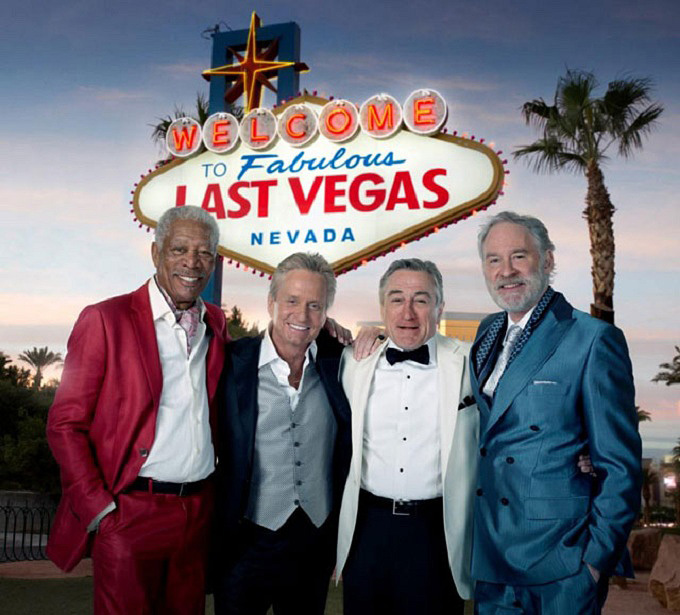 Here's our first official image of Robert De Niro, Michael Douglas, Morgan Freeman and Kevin Klein in character for new comedy film Last Vegas. The quartet of aging stars play four best friends in their late-60′s who decide to escape retirement and throw a Las Vegas bachelor party for the only one of them who has remained single.
This early peek continues to suggest that Last Vegas will indeed shamelessly combine the lucratively popular genres of grumpy old men shenanigans with Hangover style hi-jinks. Although to be fair the title, cast list and initial synopsis should have been your first clues.
Director Jon Turteltaub who previously gave us Cool Runnings, The Sorcerer's Apprentice and National Treasure is the person responsible for whether or not Last Vegas makes you chuckle about old age. Expect those laughs to be mostly fueled by inevitable viagra jokes and Robert De Niro's grimacing face.