Tallulah Review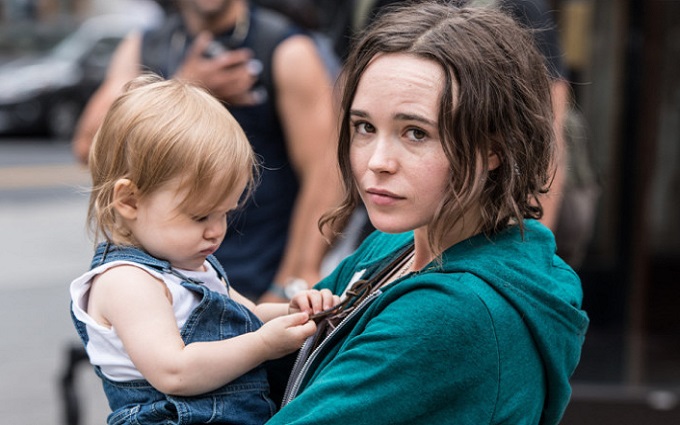 The Plot
Desperate to be rid of her toddler, dissatisfied Beverly Hills housewife, Carolyn (Tammy Blanchard) hires a stranger to babysit and ends up getting much more than she bargained for.
The Good
Orange Is The New Black writer Sian Heder gathers a wonderful cast in her feature film directorial debut. With Ellen Page driving the story as the titular Tallulah, a young girl who lives out of her car. Stealing her way through life, Tallulah soon goes one step up from the food and drink when she is unwittingly roped into babysitting for Carolyn, a self-obsessed woman who would rather go off committing adultery than take care of her daughter.
It's clear from the offset that Carolyn won't be winning mother of the year any time soon, prompting Tallulah to do what she believes is the right thing, and kidnap young Madison in an effort to give her a better life. To do this, Tallulah enlists the help of her ex-boyfriends mother, Margo (Alison Janney) on the lie that she is Madison's grandmother. Janney and Page work wonderfully together on screen and both bring grounded and deeply personal performances in their roles. Janney in particular has an interesting plot thread which sees her trying to come to terms with her divorce and newly single life.
Also coming into the frame as supporting characters, we get Tommar Wilson as a comic relief concierge who is just a joy whenever he turns up on screen, as well as Orange Is The New Black regular, Uzo Aduba as a social services worker. A complete opposite to the role she is most renowned for and proof if any were needed, that she is more than just a one trick pony.
Tallulah also manages to pull off an incredible feeling of tension in a strange way that doesn't feel too over-dramatic. Instead the tension seeps in so naturally that fits perfectly with the indie feel of the film.
The Bad
Unfortunately, despite the brilliant cast, the plot often becomes a lillte too absurd. A big part of this is to do with Page's character. It feels throughout as though we are supposed to be sympathetic for her kidnapping, but Heder's script feels like it's missing just one tiny element to tip us to Tallulah's side. Without this, at best you feel sorry that she's gotten to the point of kidnapping, at worst she comes off as a conniving, selfish young girl who has no regard for anyone else as long as she manages to stay out of trouble.
The Ugly Truth
Tallulah is an interesting if occasionally absurd story that is helped massively by it's impressively strong cast. With just a little more time on screen Ellen Page could have catapulted the film to perfection, instead it sits neatly above average and still demands viewing.
Review by Johnny Ellis
Check out our interview with Director Sian Heder and Producer Heather Rae below: