Peter Farrelly Defends Movie 43 Against Critics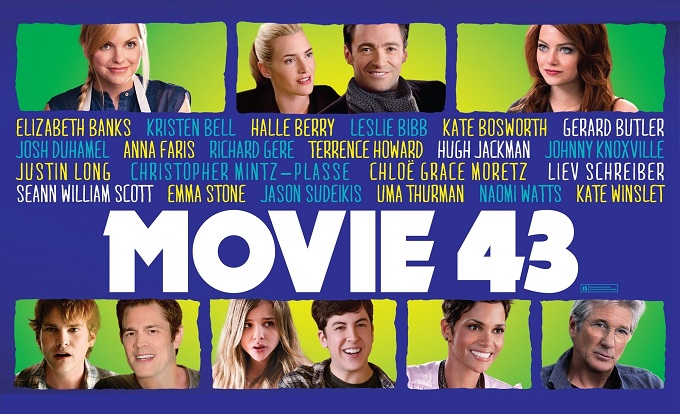 Peter Farrelly the producer of recent flop ensemble comedy Movie 43 has come out fighting against the fierce savaging the film received at the hands of critics. Many well know critics have labelled the cinematic collection of comedy sketches as one the worst films as all time and 'the Citizen Kane of Awful".
Now Producer Peter, one half of the Farrelly Brothers team that most notably made There's Something About Mary, has spoken out on Twitter. Here's what he had to say below:
To the critics: Movie 43 is not the end of the world. It's just a $6-million movie where we tried to do something different. Now back off…  You always complain that Hollywood never gives you new stuff, and then when you get it, you flip out, … Lighten Up
Thanks in part to the storm of negative press the film has opened very poorly in America and the UK, barely making an impression in the box office top ten despite its impressive a-list cast.
Given the sheer collection of star power involved it seemed Movie 43 would have proved an inevitable box office draw. Halle Berry, Kate Winslet, Hugh Jackman, Naomi Watts, Richard Gere, Johnny Knoxville, Emma Stone, Seth MacFarlane, Elizabeth Banks and Gerard Butler all feature in small roles, alongside a host of other familiar faces.
The film's box office failure may be partly due to the universally poor reviews, but that hasn't stopped other atrocious blockbusters from taking hundreds of millions of dollars despite critics' abuse and public warnings.
In truth the real problem for Movie 43 is the internet. With free sites like Funny or Die providing hours of celebrity packed comedy skits on a daily basis, this film doesn't have anywhere near the novelty value it would have done 10 years ago.
Whilst the experiment in bringing this format to the big screen has technically made money, it has also probably confirmed that people would rather watch this kind of material on their computers whilst pretending to work, rather than wasting one of their rare trips to the cinema on it.