Hollywood Walk Of Fame Stars List 2013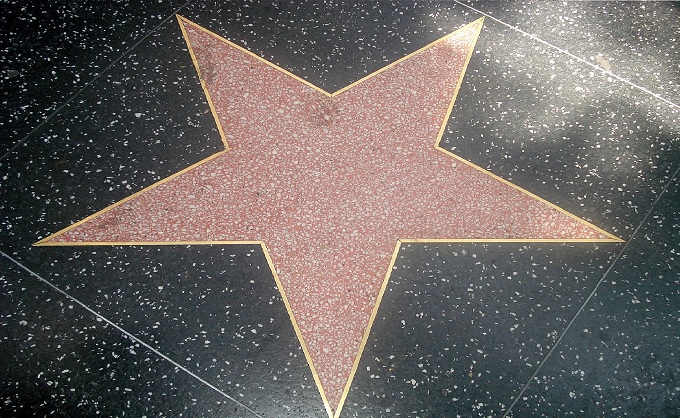 The list of those being honoured with a star on the iconic Hollywood Walk of Fame in 2013 has been announced, celebrating some of the biggest names in film, television, theatre and music.
Next year's nominees include film talents such as Helen Mirren, Ron Howard, James Franco, Javier Bardem and Viola Davis. From the small screen Bryan Cranston (Breaking Bad), Glee star Jane Lynch , Matthew Perry and Futurama voice actress Katy Sagal have also all received well deserved nods.
Music recognition sees American Boy Bands like New Kids On The Block & Backstreet Boys given recognition for their decades of synchronised dance moves and efforts to harmonise.  Usher picks up a similar honour for his crooning six pack and giving for the world the gift of Justin Bieber.  Iconic figures Luther Vandross and Janis Joplin will also be celebrated with posthumous awards.
The stars engraved with the signatures of the proud celebrity recipients are embedded into Hollywood pavements each year on behalf of the Hollywood Chamber of Commerce. Considered the ultimate status symbol of success in the entertainment industry it costs those accepting the honour almost £20,000 to pay for the long term upkeep of their star. But few people ever decline the award.