Amazing Spider-Man 2 Reveals Electro Origins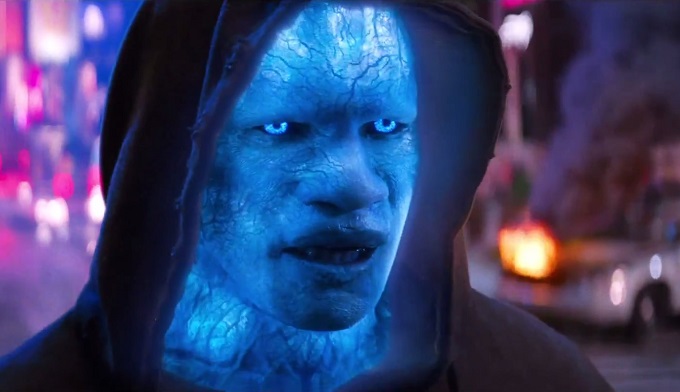 The Amazing Spider-Man 2 introduces audiences to several new villains which should be easily recognizable to comic-book fans. Paul Giamatti is playing Rhino, conveniently re-imagined as a criminal thug inside a tank-like armored suit with a horned helmet. Chris Cooper and Dane DeHaan are likewise playing  Normon Osborne and his son Harry, with one of them clearly getting on his Green Goblin Glider.
However the film's main nemesis is clearly Jamie Foxx as Electro. Sony's latest official trailer for the superhero sequel reveals just how Foxx's character finds himself transformed from a meek mannered fan of Spider-Man to his most deadly lighting throwing enemy. Keep your Spidey eyes out for a few lighting fast glimpses of Goblin and Rhino in action too.