We Are X Review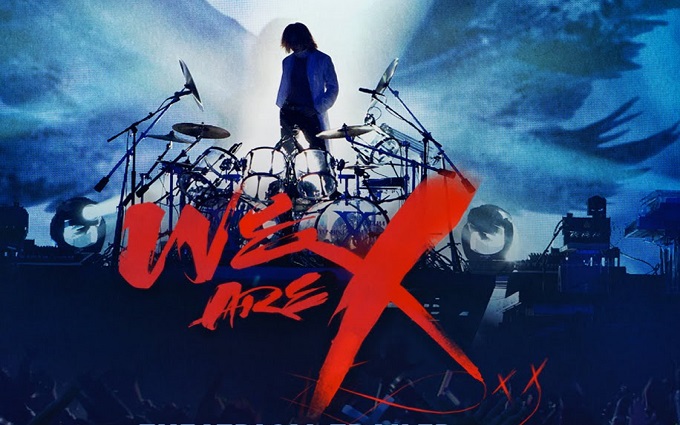 The Plot
We Ae X is a documentary film exploring the unique musical career and impact of legendary Japanese rock band X Japan. Lead by enigmatic musical icon Yoshiki the band transformed Japanese music forever and continue to reach an ever growing army of devoted fans around the world.
The Good
Director Steven Kijak and the production team behind award winning Searching For Sugar Man and The Imposter have delivered yet another outstanding piece of well-crafted documentary cinema with We Are X. The film subtly captures both the emotional core of an iconic rock band and also incorporates much of their unique visual flare and musical magic.
Whether or not audiences find X Japan's truly original blend of classical, metal and rock music matches their own usual musical appetites, nonetheless the band's story is packed with a mix of tragedy and triumph that is compelling and translates far beyond barriers of language, pop culture and musical taste.
Combining extensive interview access with band members, archival footage, fan contributions and live performances the film presents a truly immersive experience. In particular the extent to which the film documents and explores the personal tragedies that have fuelled the creative process of band leader Yoshiki may surprise those expecting merely a polished PR friendly celebration of a popular artist.
The film's candid documentation of how the death of his father, former band members and personal demons continues to haunt and motivate the soft spoken rock and classical music superstar is truly compelling and emotionally impactful.  The film serves not just as a superficial homage to a popular band but as a true exploration of the deep routed connection between great art and personal turmoil.
That being said, amongst the personal reflection and philosophising the film also offers fans an enjoyable sample of the varied musical offerings that have made X Japan and enduring and beloved household name in their native Japan. The film definitely challenges and greatly dispels any lingering misconceptions about the limitation of Japanese music. It showcases one of the country's most complex and versatile rock creations as opposed to the perhaps more familiar cheesy pop idol clichés.
The Bad
As with all musically themed documentaries it's difficult for a film to ever truly capture the thrill of a live performance and the atmosphere of screaming fans. Luckily We Are X never falls into the trap of merely being a concert film or feeling like an extended music video.
Of course the personal journey of the band and their impact on Japanese culture may innately hold less exciting interest for an international audience still largely unfamiliar with their work. However the film does well to serve both as a loving celebration for existing fans and a convenient introduction for the uninitiated.
The Ugly Truth
We Are X is a well-crafted and fascinating insight into the pain, sacrifice and success of one of the world's biggest rock bands. Whether audiences are already familiar with their unique work or merely discovering the band for the first time, in either case this film is of equally compelling interest.
Review by Russell Nelson
Watch In depth Interviews below with X Japan star Yoshiki and Director Steven Kijak: