Sam Rami Talks Evil Dead Remake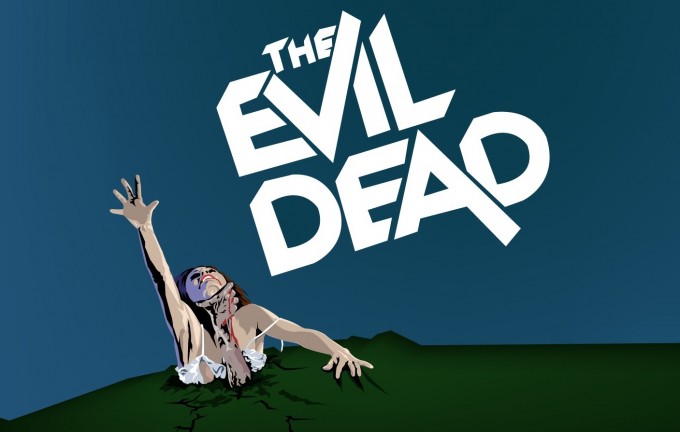 Producer Sam Rami has spoken about what fans can expect from the reboot of his cult classic horror franchise The Evil Dead, with a new remake currently being directed by Fede Alvarez. Speaking about the collaboration with the younger director, Rami explained his enthusiasm for rebooting the series.
"I thought it would be fun and, in fact, it has turned out to be a tremendous amount of fun because it's like an old melody that you write and you've brought in this really great, cool, young, hip jazz musician, and he's riffing on it and showing you places it could go that you never dreamed. It's very exciting for me."
As for how the new version will match the original trilogies gruesome black comedy and playful chainsaw wielding adventures Rami added that
"I've seen almost all the dailies and they're really going for it. It's gonna be grisly and intense and non-stop. Definitely R [rated]. Maybe worse."
Though Rami's original trilogy has a devoted fan base and proud cult classic status, he's quick to assert that there is definitely room to improve on their low budget charms
"Well, I always thought that Evil Dead was a little campfire story that you tell at a camp to kids to scare them at night. But, I don't think anybody thought it was a beautifully produced, theatrical experience. It was shot in 16mm, all the effects were done for a quarter, and I always thought it could be done in a big screen movie type way that was really high quality with photographic effects."
Responding to fan concerns that adding slick special effects and glossy production value might rob the series of some of its gritty edge Rami added that
"It could still be just as gritty, but it could be done in stereo and not just mono, and it could be done in 35mm versus 16mm. There were a lot of ways to improve it. There could be much better writing than I was capable of, at the time, as an 18-year-old kid writing that screenplay. And honestly, the directing could be a lot better, and the characterisations could be better. I was very happy with it, but it was something that was crudely done and I thought deserved re-exploration."
Horror fans will have the chance to decide for themselves when Evil Dead arrives in UK Cinemas on 12 April 2013.