Jameson Empire Awards 2014 Winners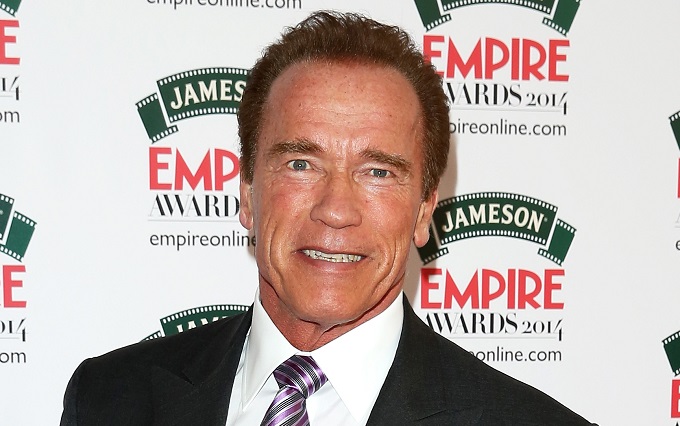 The best films and filmmakers of the past year, as voted for by the cinema-going public, were honoured this evening at the 19th Jameson Empire Awards. Film fans from the UK and around the world selected their cinema highlights for the awards, which honour blockbusters, independent filmmaking and home-grown British films.
To celebrate 25 years of the magazine, Empire bestowed two special Lifetime awards on star guests Tom Cruise and Arnold Schwarzenegger. Current Empire cover-star Cruise was presented with Empire's Legend of Our Lifetime award by Rosamund Pike. Acknowledging his stellar career to date, the magazine highlighted his outstanding work on Top Gun, Mission Impossible, Jerry Maguire and Interview with the Vampire. The Action Hero of Our Lifetime award was bestowed to action legend Arnold Schwarzenegger who was honoured for his performances in a host of well-loved action movies including True Lies, Predator, The Terminator series and Total Recall.
Two further special awards were presented by Empire to Hugh Jackman and Simon Pegg. Jackman attended the ceremony to receive the Empire Icon award presented by Jameson Irish Whiskey while Simon Pegg collected the Empire Hero award. Pegg joins an illustrious list of previous winners that includes Daniel Radcliffe, Michael Fassbender, Keira Knightley and Jude Law.
Pegg's recent film The World's End scooped Best British Film in what was to be an outstanding evening for British filmmaking talent. James McAvoy and Emma Thompson took the Jameson Best Actor and Best Actress presented by Max Factor awards and Alan Partridge: Alpha Papa was awarded Best Comedy presented by Magic 105.4. In addition, Oscar and BAFTA-nominee Sally Hawkins received the award for Best Supporting Actress for Blue Jasmine. Joining Hawkins in the new supporting actor categories – introduced this year to acknowledge the extensive breadth actors shortlisted by readers – was Michael Fassbender who won the Best Supporting Actor presented by The National Lottery award for his role in 12 Years a Slave.
Actors new to our screens were honoured in the Newcomer categories with Margot Robbie collecting the award for Best Female Newcomer presented by Max Factor for her exceptional performance in The Wolf of Wall Street while Aidan Turner collected Best Male Newcomer presented by Tresor Paris for his role in The Hobbit: The Desolation of Smaug. Peter Jackson's epic sequel also took a second award for Best Sci-Fi/Fantasy Film presented by MediCinema.
Another film scooping multiple awards was Gravity for which helmer Alfonso Cuarón triumphed in the Best Director category and which received the prestigious Best Film accolade, presented by Sky Movies.
As previously announced, British director Paul Greengrass also received the Empire Inspiration Award, presented by Mazda Motors UK, for his work on the Bourne trilogy and recent commercial and critical success Captain Phillips.
The Jameson Empire Awards continue to recognise the diverse tastes of cinema-goers, with awards dedicated to popular genres including Best Horror which went to The Conjuring, and Best Thriller presented by Quaglino's awarded to The Hunger Games: Catching Fire.
The Jameson Empire Done in 60 Seconds short film award-winner was David Smith from the UK for his remake of There Will Be Blood. Smith was on a shortlist of 24 contestants from 16 countries , nominated by Empire readers, which was then whittled down to the Top 5 by the judging panel who finally picked their winner.
Also present at the event this evening were nominees, presenters and guests including: Tom Cruise; Arnold Schwarzenegger; Kate Beckinsale; Darren Aronofsky; Hugh Jackman; Rosamund Pike; Simon Pegg; JJ Abrams; Margot Robbie; Steve Coogan; Jonathan Ross; Emma Thompson; The Inbetweeners cast; Sarah Harding; Stephen Fry; Brian Cox; Richard E Grant; Will Poulter; Douglas Booth; Mark Gatiss; Paul Greengrass; Celia Imrie; Sally Hawkins; James McAvoy; Armando Iannucci; Hayley Atwell; Logan Lerman and Professor Brian Cox.
Full official List of Winners Below:
EMPIRE 25th AWARD: The Legend of Our Lifetime
Presented by: Rosamund Pike
Tom Cruise
EMPIRE 25th AWARD: The Action Hero of Our Lifetime
Presented by: Jonathan Ross
Arnold Schwarzenegger
EMPIRE ICON presented by Jameson Irish Whiskey
Presented by: Darren Aronofsky
Hugh Jackman
EMPIRE HERO
Presented by: JJ Abrams
Simon Pegg
EMPIRE INSPIRATION presented by Mazda Motors UK
Presented by: Brian Cox
Paul Greengrass
Best Male Newcomer presented by Tresor Paris
Presented by: Sarah Harding
Aidan Turner (The Hobbit: The Desolation Of Smaug)
Best Female Newcomer presented by Max Factor
Presented by: Richard Armitage
Margot Robbie (The Wolf Of Wall Street)
Best Horror
Presented by: MyAnna Buring
The Conjuring

Best Comedy presented by Magic 105.4
Presented by: The Inbetweeners cast
Alan Partridge: Alpha Papa
Best Thriller presented by Quaglino's
Presented by: Stacy Martin & Jamie Campbell Bower
The Hunger Games: Catching Fire
Best Sci-Fi/Fantasy presented by MediCinema
Presented by: Sophie Turner & Thomas Brodie-Sangster
The Hobbit: The Desolation Of Smaug
Best Supporting Actor presented by The National Lottery
Presented by: Celia Imrie
Michael Fassbender (12 Years A Slave)

Best Supporting Actress
Presented by: Richard E Grant
Sally Hawkins (Blue Jasmine)
Best British Film
Presented by: Mark Gatiss
The World's End
Best Actress presented by Max Factor
Presented by: Stephen Fry
Emma Thompson (Saving Mr. Banks)
Jameson Best Actor
Presented by: Kate Beckinsale
James McAvoy (Filth)
Best Director presented by Air New Zealand
Presented by: Logan Lerman & Douglas Booth
Alfonso Cuarón (Gravity)
Best Film presented by Sky Movies
Presented by:  Brian Cox
Gravity
DONE IN 60 SECONDS
Presented by: Edith Bowman, Ben Wheatley, Alex Zane
David Smith, There Will Be Blood