Horrible Bosses 2 Review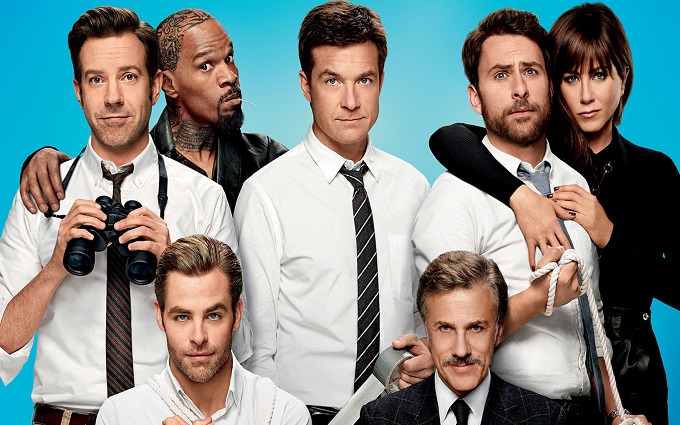 The Plot
Jason Bateman, Charlie Day and Jason Sudekis return as the hapless trio with another plan to deal with their unpleasant upper management. After deciding to launch their own business, Nick Kurt and Dale are soon double crossed by ruthless businessman Bert Hanson (Christoph Waltz), prompting the boys to try their hand at kidnapping to get their payback.
The Good
After becoming such a huge hit in 2011, it was inevitable that Horrible Bosses would get a sequel. Three years later, the boys are back, along with some help from their previous targets. Instead of murder though, Nick, Kurt and Dale have turned to the less harmful threat of kidnapping (or 'kidnaping' as Kurt spells it). But make no mistake, Horrible Bosses 2 is definitely bigger than it's predecessor. With Chris Pine and Christoph Waltz joining the cast as father/son business partners as well as appearances from Jennifer Aniston's raunchy sex addicted dentist, Kevin Spacey's (now incarcerated) easily angered Dave Harken and Jamie Foxx's cool, calm and collected Motherf**ker Jones.
While the target is down to one this time round, the story does seem to have grown with it's cast. Kidnapping it seems, is tougher to pull off, even with the help of the kidnapped (Pine).  The inept trio of criminal masterminds provide plenty of laughs with their successfully establish formula of bungling banter and slapstick. From awkwardly positioned shower pressure pumps, to an even more awkward car chase involving the longest train in the world, there's certainly more than enough comedy highlights throughout the films 108 minute runtime to keep fans happy.
The Bad
Though Horrible Bosses 2 introduces some interesting new ideas as well as some genuinely funny new characters, they  often have to make room for the elements which made the first instalment such a hit. Chris Pine does have plenty to do and brings gags aplenty, but Christoph Waltz feels drastically underused. It's a shame seeing as he's proved his comedic timing is good in his more serious roles (Django Unchained, Inglourious Basterds to name two) yet he isn't given much to do here. This is understandably due to the fact that fan favourites are given maximum screen time to please fans.
The return of the Jennifer Aniston's nympho sexpot and Kevin Spacey's foul mouthed bully are both welcome, but at times they threaten to overshadow the gang's new adversaries. After a certain point it begins to feel more like a reunion than an actual sequel, which is a real shame as there is enough to set up a well thought out redirection for the story before it slips into it's amusing comfort zone. .
The Ugly Truth
Horrible Bosses 2 is a satisfying comedy sequel packed with just as much fun and perhaps a bit more mayhem than the successful original. While it offers up promising new ideas and characters, it's the returning cast that inevitably steal the show.