FrightFest 2012 Opening Night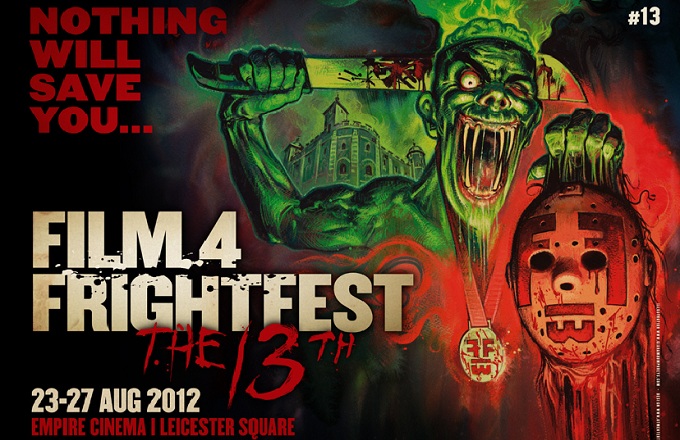 Horror fans are ready for another welcome orgy of gore, chills, terror and thrills as the five day Film4 Fright Fest kick off tonight with a line up that includes action chiller The Seasoning House and a world pemeire for comedy horror Cockneys vs Zombies.
Described as a cross between Pan's Labryinth and Die Hard, opening film The Seasoning House tells the tale of an orphaned deaf mute enslaved in a military brothel. She moves between the walls and crawlspaces of her grim prison, planning her escape and her ingeniously brutal revenge.
Cockneys vs Zombies by contrast takes a more of a fun spirited approach to horror, matching the evil armies of the undead up against a gang of gun wielding hard nut cockneys. With a cast that includes Michelle Ryan, Honor Blackman and Harry Treadaway it's aiming to be a tooled up Shaun Of the Dead. Trailer below for anyone not lucky enough to be checking out the world premiere tonight. The film hits cinemas nationwide on 31st August. 
Check out the full Fright Fest screening list below to check out what other horror treats are on show at this year's festival. :
FRIDAY 24 AUGUST 
Main Screen

The Seasoning House
Cockneys vs Zombies
Grabbers
Nightbreed: The Cabal Cult
Hidden In The Woods
V/H/S
[REC] Genesis
Stitches
Discovery Screen
Guinea Pigs
The Victim
Elevator
A Night Of Nightmares
Sawney: Flesh Of Man
Errors Of The Human Body
SATURDAY 25 AUGUST 
Main Screen
Eurocrime! The Italian Cop And Gangster Film That Ruled The '70s
Outpost 2: Black Sun
Paura 3D
Under The Bed
Tulpa
Maniac
Re-Discovery Screen

Inbred
The Arrival Of Wang
Crawl
Sawney: Flesh Of Man
Discovery Screen
May I Kill U?
Kill Zombie!
Nightmare Factory
Before Dawn
Remnants
Wrong Turn 4: Bloody Beginnings
SUNDAY 26 AUGUST
Main Screen
The Thompsons
International Short Film Showcase
Sleep Tight
Berberian Sound Studio
Sinister
Dead Sushi
Re-Discovery Screen
The Mummy's Shroud
Rasputin, The Mad Monk
The Devil Rides Out
The Bride Of Frankenstein 
Discovery Screen
We Are The Night
The Inside
Community
Guinea Pigs
The Victim

MONDAY 27 AUGUST
Main Screen
American Mary
After
Chained
The Possession
Tower Block
Re-Discovery Screen
We Are The Night
Errors Of The Human Body
May I Kill U?
The Inside
Discovery Screen
Remnants
Before Dawn
A Night Of Nightmares
Elevator
Check Back later for full video coverage of this year's festival including cast and filmmaker interviews