Edgar Wright's World's End Has Plot & Poster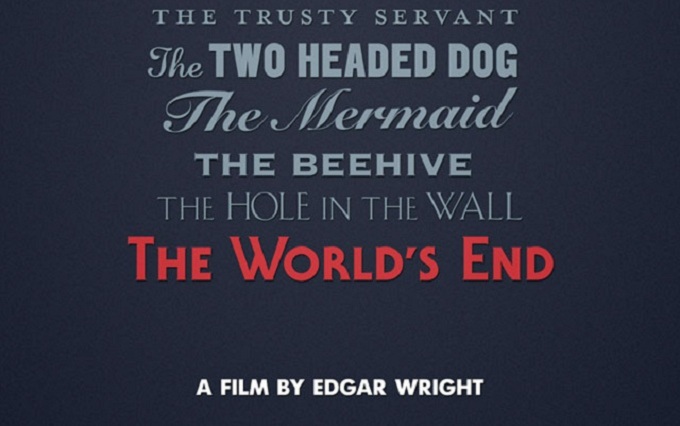 Universal have finally given the green-light to Edgar Wright's long awaited big screen reunion with Simon Pegg & Nick Frost. New film The World's End will officially rounds off the trios so called 'Three Flavours Cornetto Trilogy', as a companion piece to Shaun of the Dead & Hot Fuzz.
Production will finally start in October with a planned release date early next year in spring 2013. To wet our whistle till then check out the official synopsis below and a teaser poster for the intriguingly apocalyptic themed pub crawl.
"20 years after attempting and epic pub crawl, five childhood friends reunite when one of them becomes hell bent on trying the drinking marathon again. They are convinced to stage an encore by mate Gary King, a 40-year old man trapped at the cigarette end of his teens, who drags his reluctant pals to their him town and once again attempts to reach he fabled pub, The World's End. As they attempt to reconcile the past and present, they realize the real struggle is for the future, not just theirs but humankind's. Reaching The World's End s the least of their worries."
And as promised a teaser poster below revealing the names of the other metaphorically named taverns Nick Frost and Simon Pegg will be frequenting…