Kristen Stewart Interview Snow White and the Huntsman World Premiere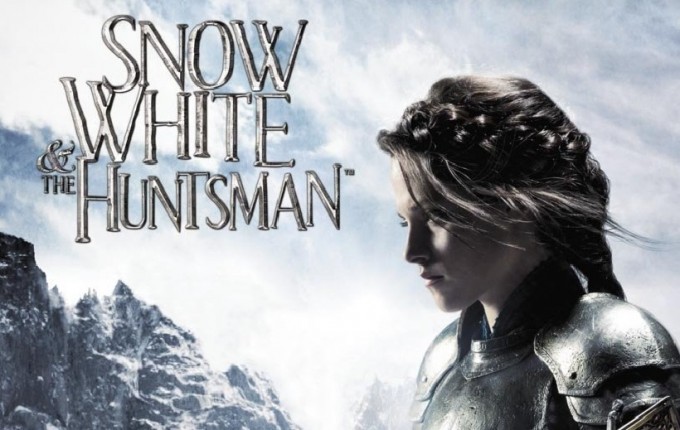 At last night's premiere of Snow White and the Huntsman, beautiful Twilight star Kristen Stewart walked the green carpet in London's Leicester Square. She spent a lot of time meeting fans and signing autographs, but she also spoke about her role in the incredible new fantasy adventure.
Here's some of what she had to say:
Did you have any hesitation about taking on such an iconic role?
At first I was kind of surprised I was doing Breaking Dawn at the time. I didn't want to focus on anything else I didn't want to read anything. They were pushing this new project that was such a big opportunity and it was Snow White. I was like really? You really think that's such a good idea. Then I came to realise very quickly that it was just such a new modern way of presenting someone now who is an ideal woman and kind of like someone who does more now than clean house and chirp at her birds.
Why do you think the time's right for this version of Snow White?
I think Snow White is a great story to tell now because what we know her to do is she cleans out and chirps at the birds and all that. But you know times have changed ad if you're going to tell the fairy tale now and make it effective you need to put her in a really dangerous world and see if she can survive and I think we do a pretty good job of doing that.
What makes her such a strong character?
It's more about being this very steady very strong person that isn't basically acting like a guy. I think nowadays that's what everyone does. I think she's so essentially female I love her I think that she's awesome!
Do you think the new Snow White is a role model for girls?
It's great that she can stand tall on her own and she doesn't do some weird imitation of a guy, she's so steady and strong. She doesn't have to be like loud and in your face to get things done. It's all about being strong in her mind.

But I think it really important not to just call them "girl power" movies. As soon as you qualify why you're powerful as being "Oh you're strong… for a girl" then it's not really the world we live in any more
What's the relationship like between your character and Chris Hemsworth's Huntsman?
I think the Huntsman wakes her up and saves her absolutely. But at the same time she's come to realise something before she's passed that he's given her a chance to assume in her real life.

It doesn't really have anything to do with him it really is much more about realising that the light that you see that no one else does is there for a reason and that moment is just when it all clicks. It's that Joan of Arc moment when all the voices in your head make sense.
Visually what can fans expect from the film?
There's a lot going on visually. It's why I wanted to do the movie first of all. I mean Rupert created a world I wanted to live in. Everyone thinks it's all dark and twisted but it's really beautiful and at times it's so unbelievably stunning. That's why it's funny to me everyone thinks it's this dark twisted version.
Rob just had his birthday what did you do to celebrate?
Well I wished him a very happy birthday of course… and there were some presents yeah!
And here's what Kristen had to say during her On-Stage Interview :
What made you want to become Snow White?
I really like the fact we weren't faking. I think it's so much cooler to watch genuine discomfort on screen I can tell you most of the time I'm freezing my butt off or pulling some muscles. In this job is you want to get as close to the real experience as you can I think we did.
Chris Hemsworth has been telling everyone you knocked him out, how do you feel about that?
He's a cry-baby that's it! I didn't mean to do it and he's still holding this grudge. I don't know what the deal is.
You kick-Ass in this film why did that appeal to you?
I wasn't sure I could say ass I sad butt a second ago. I thought it was very awesome to play a girl powering movie whilst still remaining a girl. I think I've read a lot of scripts lately where it seems like girl power movies are just about girls imitating someone else. But I think it should be about trusting yourself instead. I think she represents that quite well
You really don't like riding horses, was that your biggest challange?
I love horses. I love em I just don't want to ride them. I think it's important to have hurdles to get over. That was one of the reasons I wanted to do this move there's a lot I was afraid of. You know I would rather feed them apples and watch them run around saddless. It's really not my thing; it scared me so much I can't even begin to tell you!